SAN ANTONIO — The playoff journey continues Friday for several teams hoping to extend their run towards a state championship.
The Wagner Thunderbirds took the field inside the Alamodome, where they took on the Corpus Christi-Flour Bluff Hornets. The Hornets had a 7-6 lead early into the game, but it was all Wagner from there. Thunderbirds win 49-14 over Corpus Christi.
PHOTOS: Wagner vs. Corpus Christi Flour Bluff
PHOTOS: Wagner vs. Corpus Christi Flour Bluff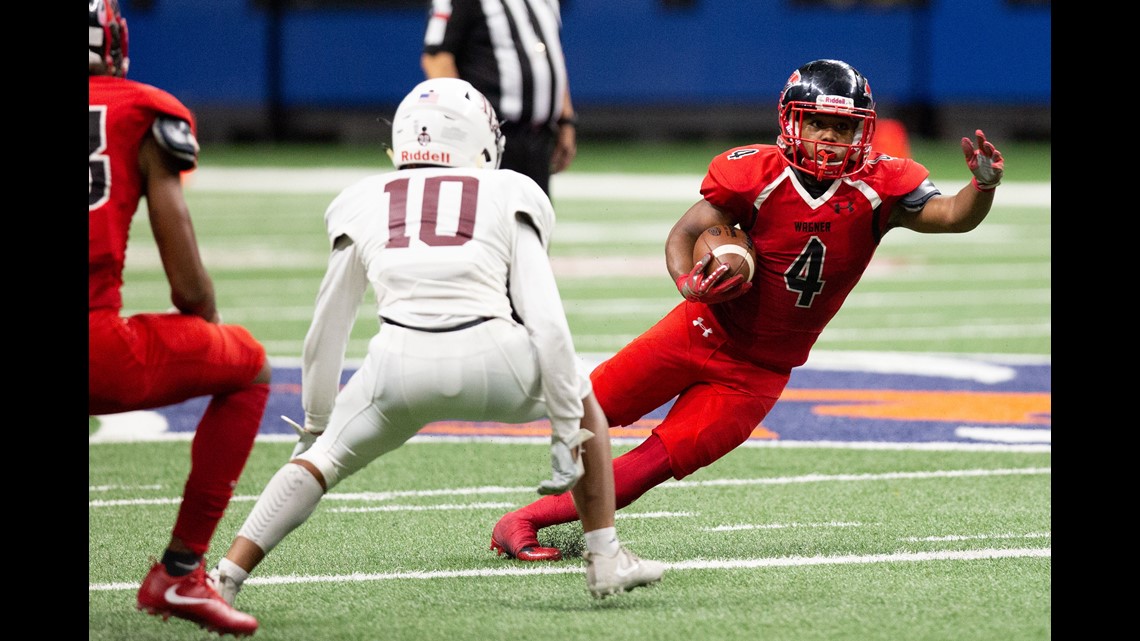 The unbeaten Judson Rockets took on the San Benito Greyhounds. Judson scored on their opening drive, and their defense followed up with a pick-6 to extend the lead. And the Rockets were just getting started! Judson rolled to a 69-18 victory over San Benito.
The Navarro Panthers have found themselves once again making a long playoff run; Friday night they took on the Rockport-Fulton Pirates. The Panthers struck first on a 69-yard touchdown run. A gutsy fake punt and several big plays later, and the Panthers continue on in the playoffs, defeating the Pirates 28-13.
PHOTOS: Navarro Panthers vs. Rockport-Fulton Pirates
The playoffs continue with another slate of games Saturday. Follow along on KENS5.com or with the KENS 5 app to keep up with all of the playoff action!