Not only were there plenty of big games in this week's slate of Friday night games, there was plenty of drama as well as so many of these contests went down to the wire.
And that was especially true for the game of the week as the O'Connor Panther and Brandeis Broncos renewed their rivalry. The highly-anticipated matchup lived up to the hype as O'Connor put together a game-winning drive in the final minute to kick a field goal and win 30-28.
The Panthers remain undefeated and Brandeis falls to 3-2 in district play.
PHOTOS: O'Connor, Brandeis renew rivalry, Panthers win on last-second FG
Meanwhile, the Southside Cardinals had a tall task in hosting the powerhouse Corpus Christi Calallen Wildcats. And it was Calallen that came out on top 27-7 as Southside falls to 1-2 in district.
Both the Madison Mavericks and Reagan Rattlers entered their contest unbeaten in district and after a shootout, it was Madison that came out on top 42-28.
PHOTOS: Madison beats Reagan in shootout to stay perfect in district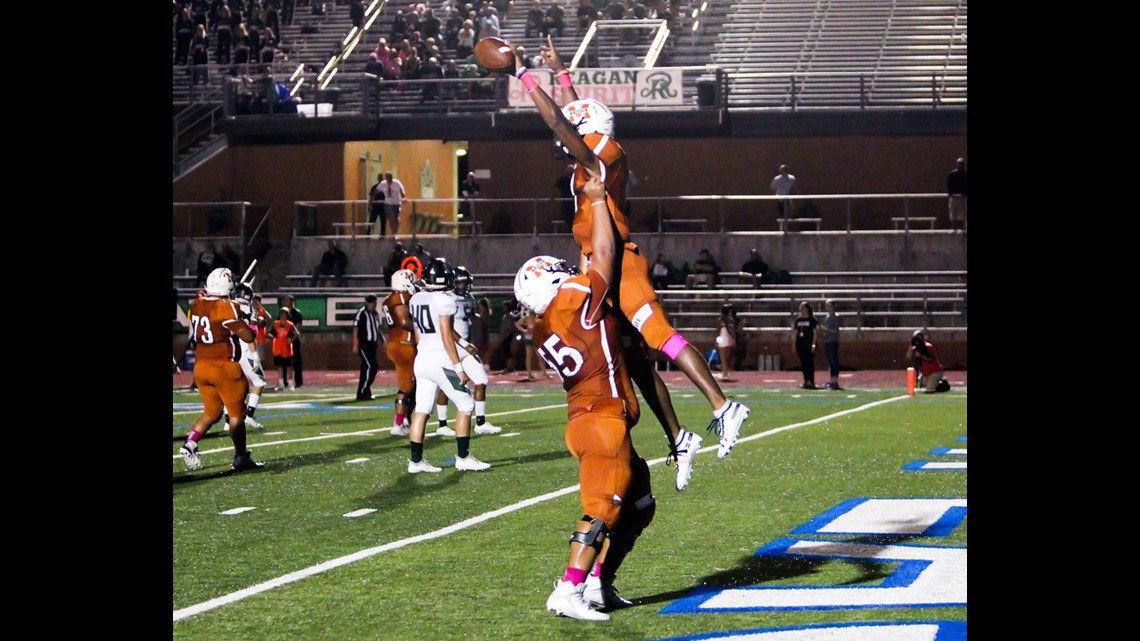 The Clark Cougars were looking to get above .500 in district play this week, but they ran into the Stevens Falcons, who won their game 17-10. Both Clark and Stevens are now 2-3 in district.
PHOTOS: Stevens beats Clark in crucial district game
Roosevelt and South San also came into their game trying to get the upper hand in getting to the playoffs as both were 1-1 in district coming in. And it was the Rough Riders that beat the Bobcats 27-24 in overtime.
The Churchill Chargers came firing out of the gate and ran away with their game against the Lee Volunteers, winning 56-14. Churchill improves to 1-2 in district while Lee is still winless on the season.
Finally, the Clemens Buffaloes improved to 2-1 in district with a 38-13 win over the New Braunfels Canyon Cougars, who are still winless in district play.
PHOTOS: CLEMENS VS. NEW BRAUNFELS CANYON
PHOTOS: Clemens improves to 2-1 in district with win over New Braunfels Canyon