SAN ANTONIO — Even without an NFL or MLB team, and despite losing its WNBA franchise and minor league hockey team, San Antonio remains an awesome sports market.
It's not just an awesome sports market, but the city has the caché to prove it's done it right, it continues to do it right and it'll continue to be great in the future. But how are Alamo City sports doing as of now, on the tail-end of the Spurs' rebuilding season? What's the latest?
San Antonio Spurs
That's what you guys wanted, right? Well, that's what you've been getting.
The funny thing is Houston and Detroit have tried even harder, and after the majority of this regular season the Spurs still have the better record. The way it's shaping up, those are gonna be the three frontrunners in the Victor Wembanyama Sweepstakes (barring Charlotte ice-cold combined with the Spurs getting red-hot).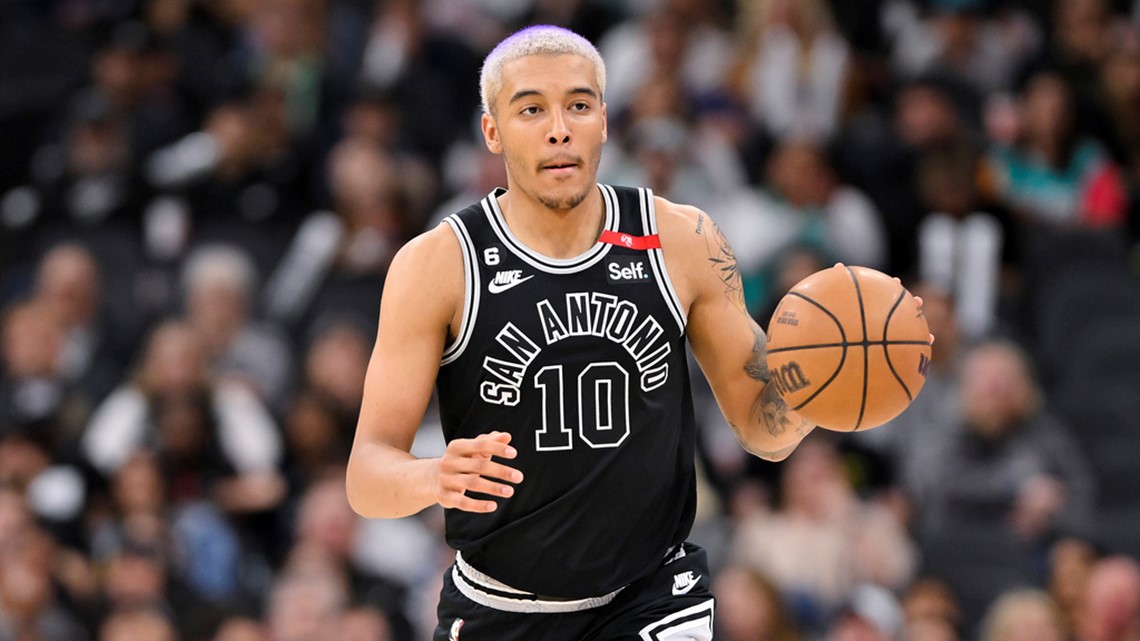 The real season, this current one notwithstanding, essentially starts on Easter Sunday, right after the Spurs play their season finale in Dallas. Remember: The NBA changed the draft lottery so that the three worst records in the league having equal odds – a 14% chance – to land the No. 1 overall pick.
The water cooler talk has always been that Wembenyama is generational, like Lebron James; one of those players that doesn't come along very often. There's a gap between himself and other draft-eligible players, but the 2023 prospect pool is deep, and there will be lots of winner when the night is all said and done.
San Antonio FC
Head coach Alen Marcina is in his second stint with San Antonio's professional soccer team (they were the SA Scorpions from 2012 to 2015), and the operation is still red hot after defeating Colorado Springs 1-0 on Saturday night in front of another sold-out Toyota Field crowd.
The win extended SAFC's unbeaten streak to 14 matches dating back to last season's playoff run. And if you've not been out to watch the team in person, goalie Jordan Farr -– the reigning USL Goalkeeper of the Year – will impress you.
SAFC hits the road to take on Monterey Bay FC next weekend.
San Antonio Missions
The future is bright for our humble hometown minor league club, and it has nothing to do with the roster.
It has everything to do with the ownership group led by Ryan-Sanders Baseball, which includes Spurs legends David Robinson and Manu Ginobili. Breaking ground on a new stadium is a priority, and while that won't happen overnight, fans should expect progress sooner rather than later. It's been discussed for long enough.
The new owners are already making temporary upgrades to Wolff Stadium for this spring. The future of the front office should excite everybody. I'm more excited about that than wins and losses, but with the new group in charge I'm guessing success on the field will come as regularly as it has in the past.
UTSA Football
What's not to like about back-to-back Conference USA championships?
The Roadrunners won't have the opportunity to be CUSA champs for three straight seasons given the impending move to the American Athletic Conference, a transition that's spawned financial conversations like I've never heard before.
Head coach Jeff Traylor has not been shy, instead coming right out with the fact that fundraising is the key to sustained success. His program has things it needs, but they need more if they're to survive in what they call "big boy" athletics.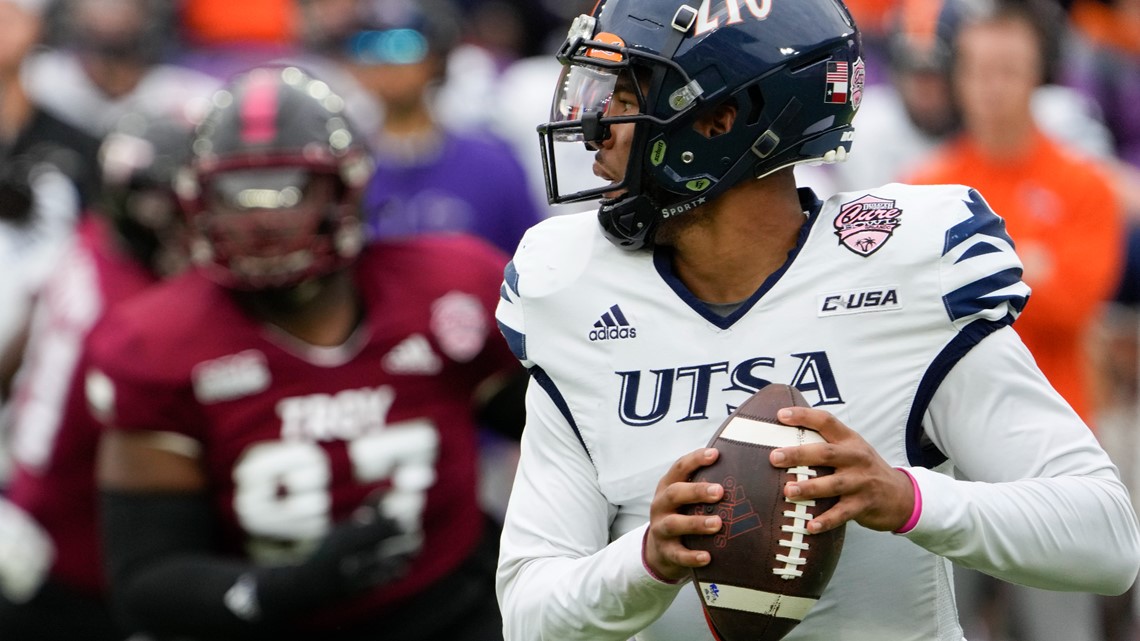 They have an outdoor practice field, but that field has no lights. They need those lights because on days when they have early-morning starts, they rely on parking vehicles at the practice entrance to the RACE facility so their headlights can illuminate practice. That's a true story. I'd never heard of such a thing until now.
So while they talk about needing an indoor practice facility, and they do, the athletics department needs to first put the finishing touches on the outdoor field. Coach Traylor continues to make pleas to San Antonio for financial support, but I'm not seeing the city step up enough—and that's what it is going to take.
Money does make the world go round. It's especially true in Division I college football.
The city's other college football programs
UIW football is on the map.
Former head coaches Eric Morris and G.J. Kinne have created expectations through the roof for Cardinals Nation. They were one fourth quarter away this past season from playing for the FCS National Championship. The standard is now firmly in place for new head coach Clint Killough. He's one of them, having graduated from Incarnate Word, so he gets it. And just maybe, finally, they'll have a head coach that won't see UIW as a stepping stone to their next stop.
Just across Highway 281 are the Trinity Tigers, who are in a great place. Head coach Jerheme Urban has built the program back to national prominence. They're coming off an undefeated 2022 regular season with their deepest postseason run since he took the job in 2014. I'm excited to see where they go from here.
San Antonio Brahmas
I've attended the first two home games for the local XFL program, and the offensive performance has been about as far from as impressive as it can be. Head coach Hines Ward himself said as much after his team's home loss to Arlington in Week 5, a defeat that dropped the Brahmas' overall mark to 1-4.
They did win the following Sunday at the Renegades, but the offense still struggled. The one bright spot they can lean on is that they play good defense, but I also think that's a product of league-wide offensive struggles.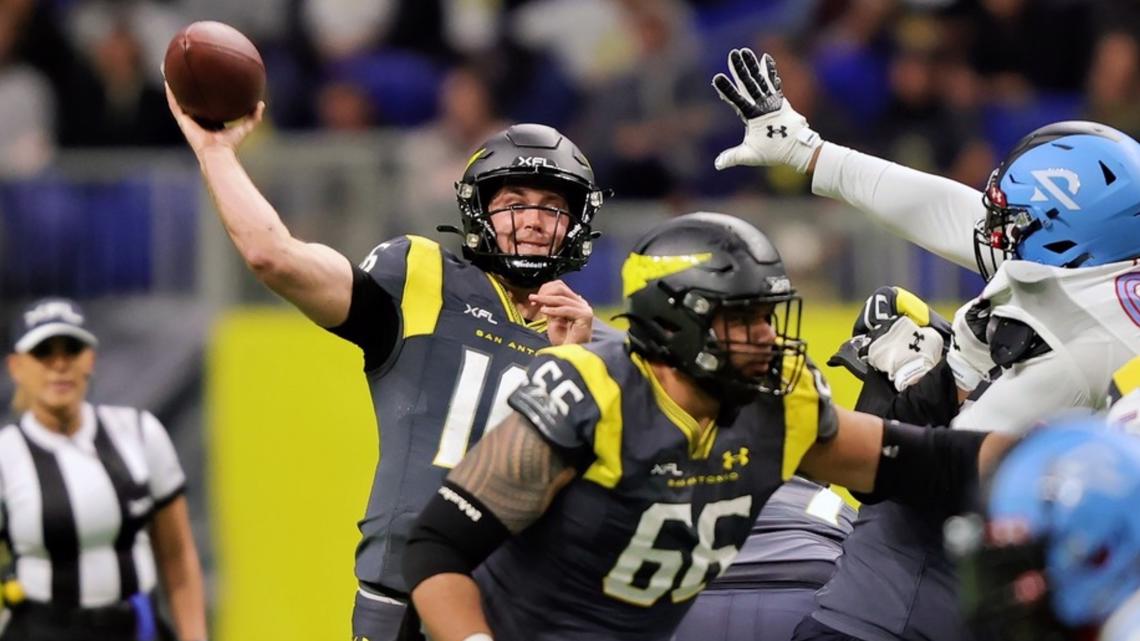 I'll give the home crowds the credit they deserve. The Alamodome opener was electric with more than 24,000 fans in the stands. I would, however, chalk that at least partly up some fans attending to see The Rock make his pregame grand entrance like it was a WWE event. Some people would never have even gone to see the city's newest professional football experiment if it hadn't been for his appearance.
That's evidenced by their second home game, where attendance dropped by more than 10,000 fans. The league itself has seen steady decline in TV viewership and ratings with each passing week, something nobody should be surprised by.
The NFL is simply on another level. They're an entity that stands alone. Those players are in the best 0.01% of professional football players in the world, and the fans know this. That'll never change.
Will the XFL survive beyond this season? That's hard to say, but they do have solid financial support with Redbird Capital and The Rock's cash flow behind it, but that's not the full guarantee they need. The XFL needs backsides in seats, and, even more importantly, they need football fans watching the product on television. That doesn't appear to be happening with gusto.
High School sports
I'm loving where we are with our area high school athletic teams.
You've had to start with the recent success from the NISD ladies. Clark girls basketball: State champs. Brandies volleyball: State champs. O'Connor softball: State champs.
Who says we always play second and third to Houston and Dallas?
Just a few weeks ago we had four local teams in the boys and girls basketball state tournaments. It was exhausting for us media types, but fun, too!
We're always competitive with football in South Texas, although finally knocking down Austin Westlake and Lake Travis would be welcome change. They've dominated us far too much the last decade.
I'm looking forward to what our springs sports teams can do. The Lee boys soccer team is really good. Reagan and Smithson Valley baseball will probably do their usual thing and force the issue for spots in their respective state tourneys.
And, my goodness, this has been the banner athletic year for Boerne ISD. The Greyhounds have found success in several sports, and Champion High continues to play steady in everything. Athletic Director Stan Leech has had reason to smile.