SAN ANTONIO — We're recognizing some of San Antonio's greatest Black athletes in recognition of Black History Month 2021. Watch KENS 5 Eyewitness News at 5 p.m. every weekday this month. We'll also have athlete profiles airing on KENS 5 Eyewitness News weekend shows at 10 p.m.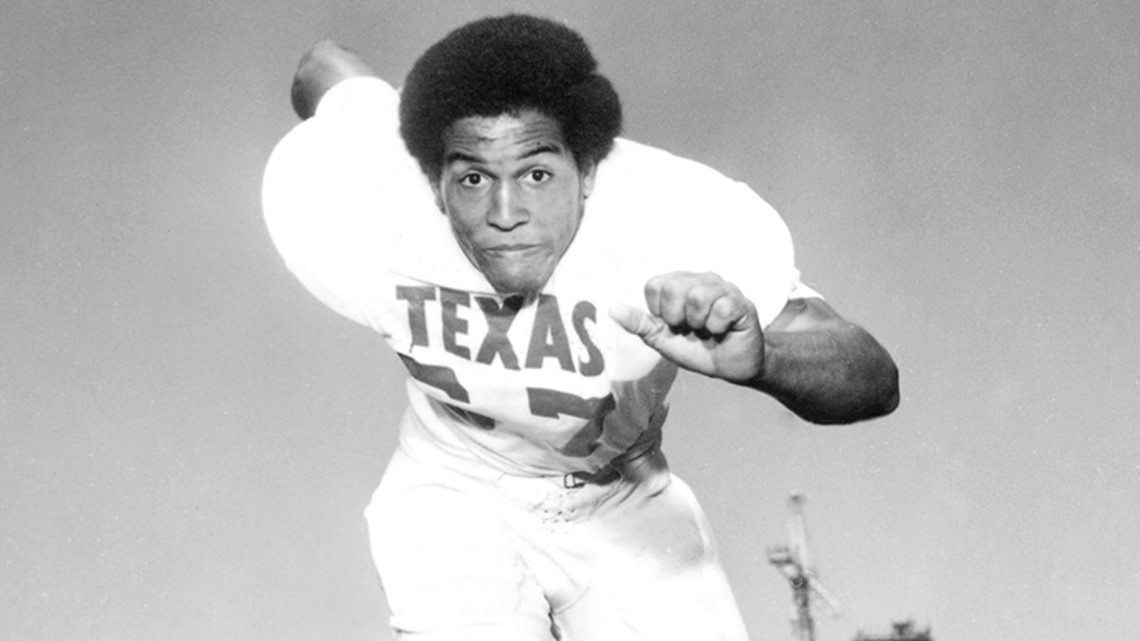 Monday, February 1: Julius Whittier
The Highlands High School graduate is one of the most notable figures in Texas football history becoming the program's first black letterman. At the time, Texas had roughly 35,000 students on campus and only 300 of them were black. "My dad was scared for me," Whittier told The Associated Press in 2007. "He'd known some guys who struck off into 'white' territory and paid for it with their lives." Whittier was unable to play as a freshman, but he earned three varsity letters, two as an offensive lineman (1970-1971) and one as a tight end (1972). He also helped the Longhorns to a National Championship in 1970. Former Texas running back and Pro Football Hall of Famer Earl Campbell once spoke of Whittier's importance saying, "Julius paved the road that gave us the opportunity (to play)." In November of 2020, Texas unveiled its 12-foot, 6-inch tall Whittier statue located in the north end of DKR-Texas Memorial Stadium. Whittier died in 2018 where a postmortem exam revealed he suffered from chronic traumatic encephalopathy (CTE).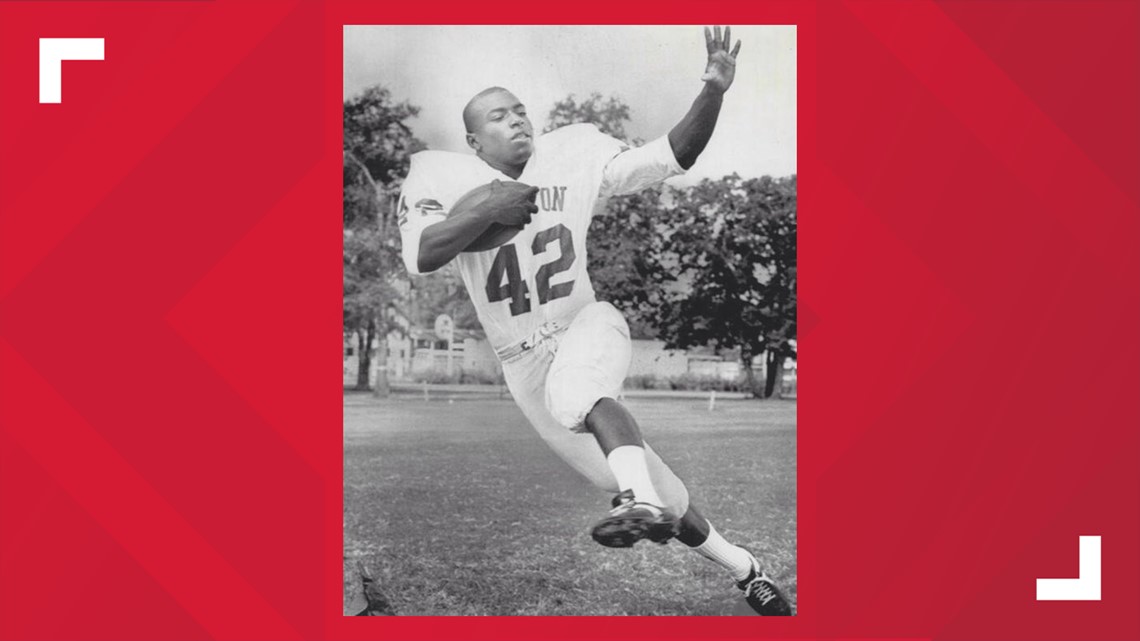 Tuesday, February 2: Warren McVea
The man nicknamed 'Wonderous Warren' at Brackenridge High School is, arguably, the best high school prospect the city of San Antonio has ever seen. He helped the Eagles win a 4A state championship in 1962 as a junior. During his three years at Brackenridge he scored roughly 600 points. During his senior season he rushed for 1,332 yards with 46 touchdowns. "I look at how high school teams spread everybody out now and throw the ball all over the place, and I wonder how many more touchdowns I would have scored if I had played in an offense like that all three years I was at Brack," McVea said. "All you had to do was put me in space, and I'd do the rest." The man had roughly 75 scholarship offers in 1964. Even former President Harry Truman was writing McVea trying to persuade him to go to Missouri. If McVea was coming out of high school today, he would be a five-star prospect. The running back chose to stay in state and became the first black football player at Houston. He was a two-time All-American with the Cougars, later drafted by the Cincinnati Bengals in the fourth round of the 1968 NFL draft. He would get traded to Kansas City the following year and win a Super Bowl title with fellow San Antonian Willie Mitchell. He struggled after his playing career, spending time in prison. He was released in 2000 and has been on the right track ever since. McVea turns 75 in July.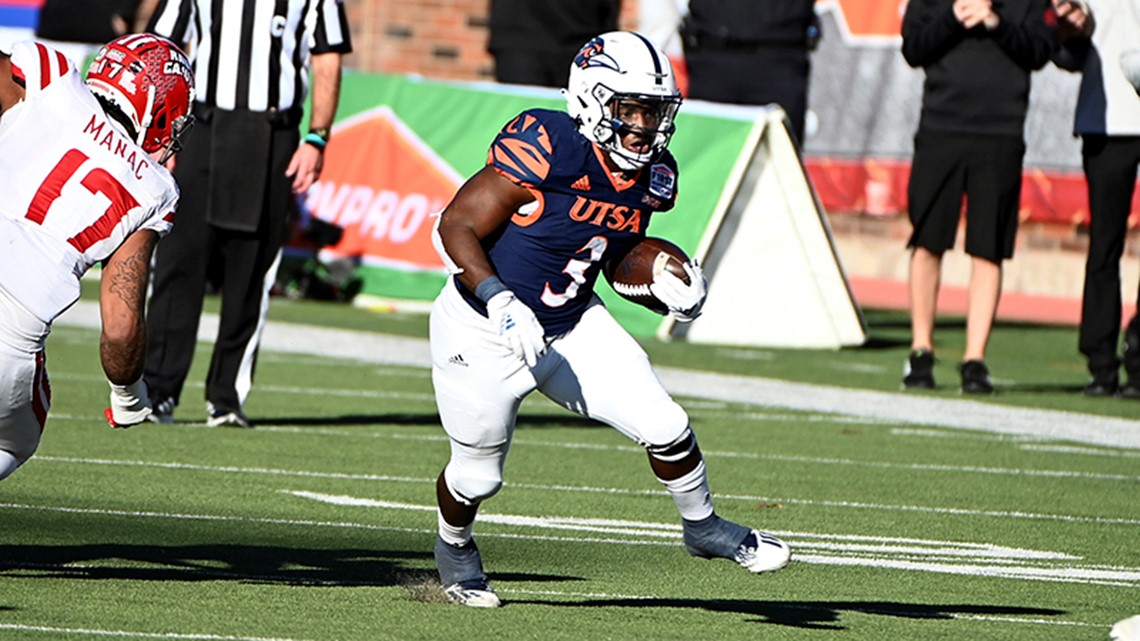 Wednesday, February 3: Sincere McCormick
It is only fitting the third person mentioned this month wears No. 3 on his jersey. McCormick will be the youngest person we highlight. The Judson High School product was stellar with the Rockets tallying 3,407 yards and 43 touchdowns during his prep career. Lightly recruited out of high school, McCormick chose to stay home and made an immediate impact at UTSA. In 2020, he finished his sophomore season as the program's career rushing leader with 2,450 yards. He also owns the record for most rushing yards in a season (1,467 yards), most rushing yards in a game (251 yards) and with two more rushing touchdowns he will own every Roadrunners rushing record. He finished his sophomore season as the second leading rusher in the nation earning Conference USA Offensive Player of the Year honors. "I watch him every day," UTSA head coach Jeff Trayor said. "He shows up every day, works his tail off. Yes sir, no sir. First one at the meetings, last one to leave. We have a great culture and he's one of the leaders of that." His future is extremely bright and he loves representing his hometown of San Antonio.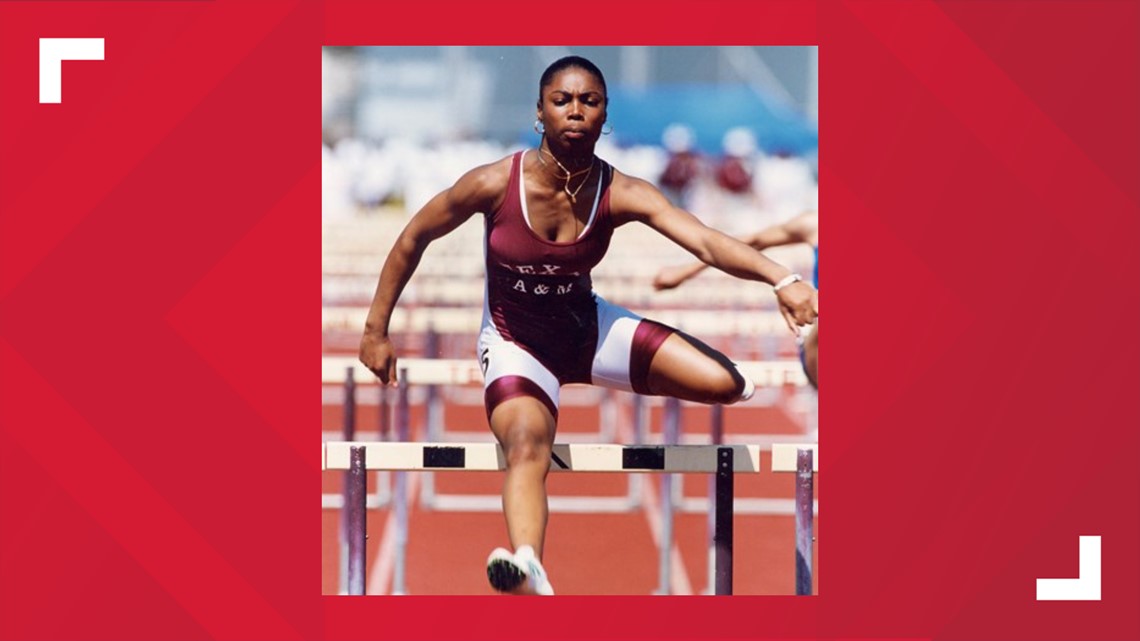 Thursday, February 4: Anjanette Kirkland
The Holmes High School product is one of San Antonio's best Track & Field stars. In 1992, while running for the Huskies, she won a gold medal in the 100-meter hurdles and a silver medal in the 300-meter hurdles at the UIL state meet. She would continue her athletic career at Texas A&M leaving College Station, at the time, as the most decorated female athlete in school history. She is in the Texas A&M Hall of Fame as a two-time All-American. During her professional career, she won gold medals at the World Athletics Championships and World Athletics Indoor Championships in 2001. She is the only American female 100-meter hurdler to win the gold medal in both World Championships during the same season.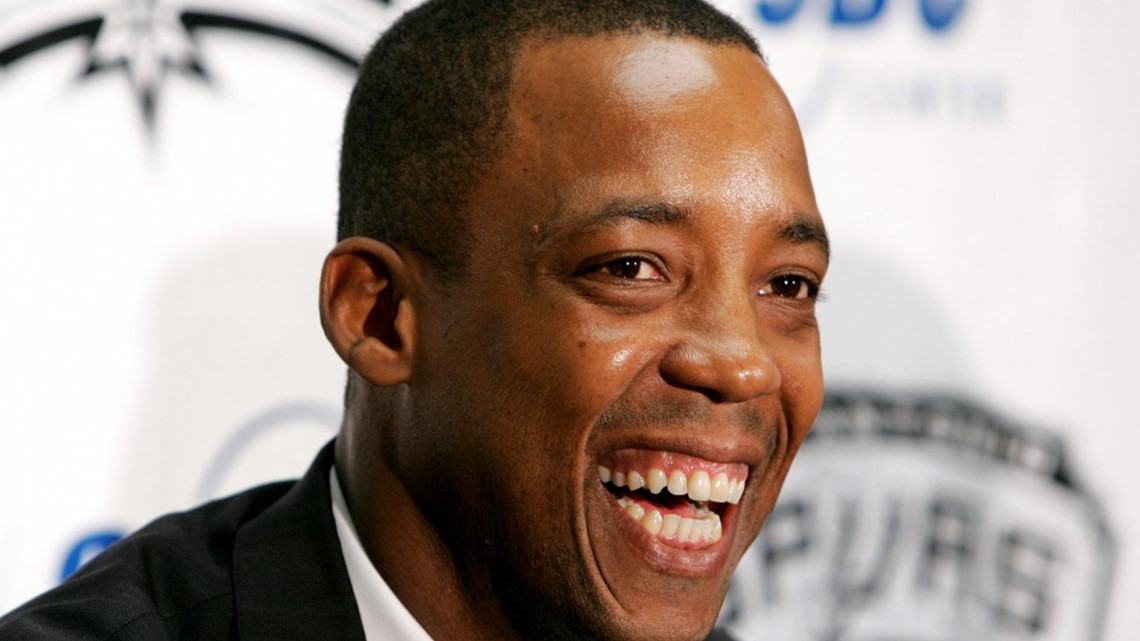 Friday, February 5: Sean Elliott
Sean Elliott has nestled perfectly into the San Antonio community. In 1989, he was drafted No. 3 overall by the Spurs. He is the highest pick in franchise history after David Robinson and Tim Duncan. In his 11 seasons with San Antonio, he averaged 14.4 points per game. He will forever be known for the 'Memorial Day Miracle,' a moment where he tip-toed the sidelines drilling a 3-pointer to help the Spurs win Game 2 of the 1999 Western Conference Finals. San Antonio would later go on to win its first NBA championship.
After the season, Elliott announced having a kidney disease known as focal segmental glomerulosclerosis. He would have surgery in August and become the first player to return to the NBA after a kidney transplant seven months later. He serves as a spokesman for the National Kidney Foundation. After his playing career, he has spent 20 years as the lead analyst on Spurs broadcasts. His No. 32 retired in AT&T Center.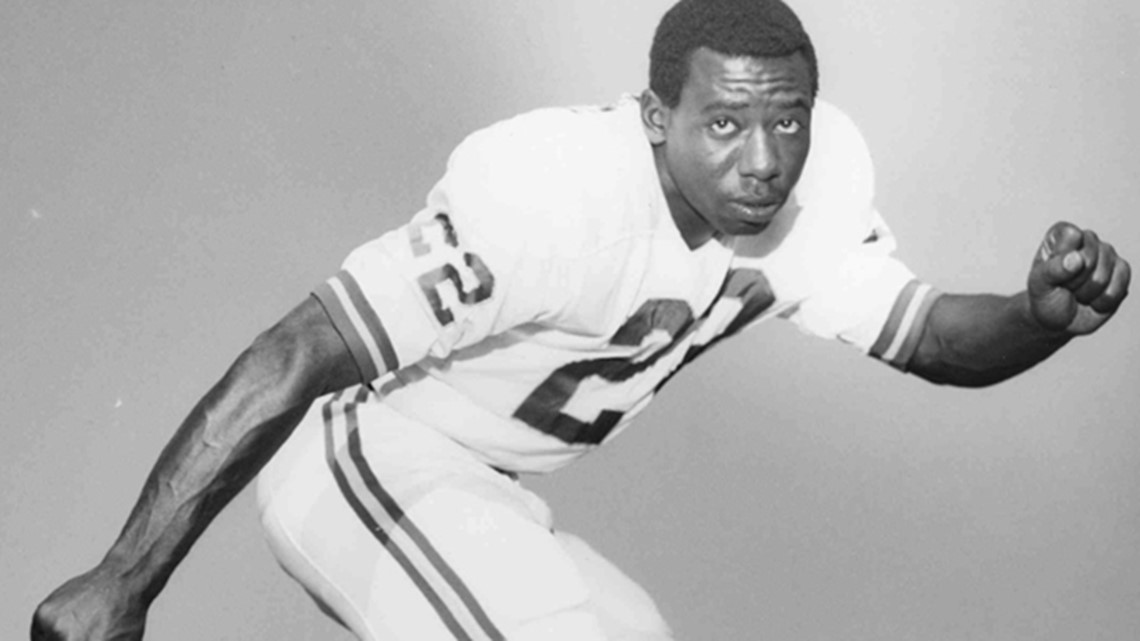 Saturday, February 6: Willie Mitchell
Mitchell was a star athlete at Wheatley High School graduating in 1959. The San Antonio Independent School District fully integrated in 1955, but Wheatley remained an all-black school on the East Side closing its doors in 1970. Mitchell played eight seasons in the NFL and was a starting cornerback with the Kansas City Chiefs in Super Bowl I. "Even though we lost, I'll always have the satisfaction of playing in the first game," Mitchell said. "That's something I'll always be able to talk about." Mitchell would stay on the Chiefs roster and help the franchise win Super Bowl IV a few years later. After his playing days, he served as the Board President/Executive Director of San Antonio Fighting Back, Inc. It is a non-profit promoting education and improving lives with people having challenges with drugs and violence. It focuses on substance abuse, crime violence prevention, and community development.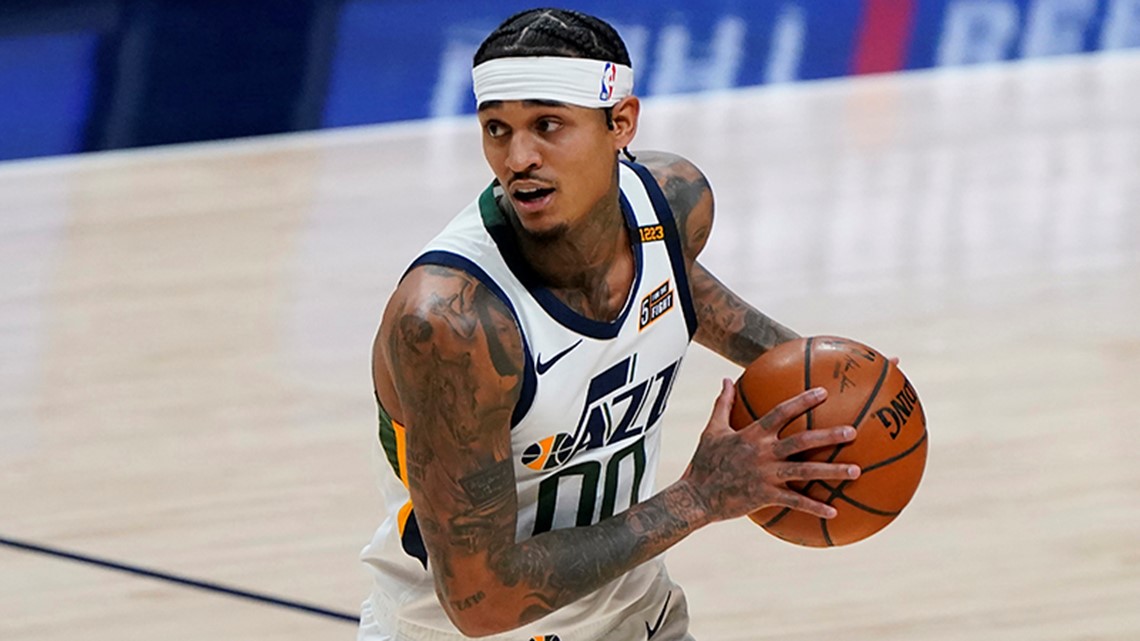 Sunday, February 7: Jordan Clarkson
Before the 28-year-old was making a name for himself in the NBA, Clarkson did serious damage on the court for the Wagner Thunderbirds. During his junior season, he helped the program reach the state tournament for the first time. As a senior, Wagner returned to the state tournament logging a 38-2 record. Both times the team lost in the semi-finals. As an upperclassman at Wagner, he averaged 19 points per game. Clarkson played collegiately at Tulsa before transferring to Missouri. He scored 1,433 career points in college between the two schools. He jumped into the draft in 2014 and was selected in the second round by the Washington Wizards. He was quickly traded to the Lakers where he made the NBA All-Rookie team in 2015. He has played with the Lakers and Cavaliers, but is making a home for himself in Utah with the Jazz. This past offseason he signed a four-year, $52 million contract with the franchise. Clarkson is having his best NBA season to date, averaging roughly 18 points per contest. He is the front-runner to win the NBA's Sixth Man of the Year Award. He loves coming home to San Antonio where he averages 15.4 points per game against the Spurs.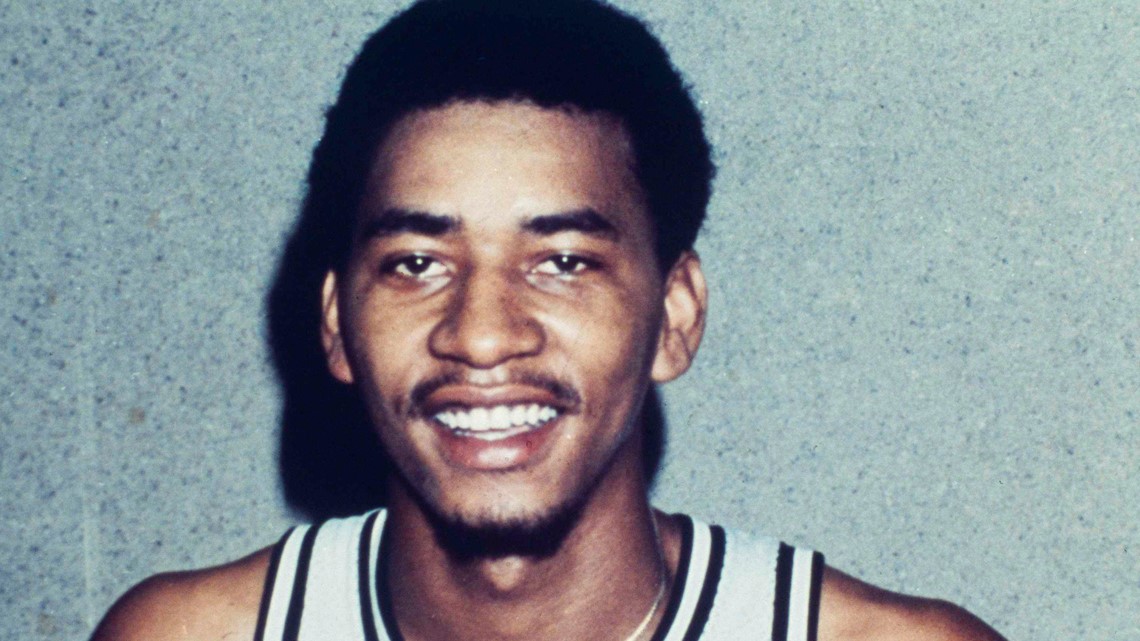 Monday, February 8: George Gervin
Nicknamed the Iceman, George Gervin came to San Antonio via a trade with the Virginia Squires in 1974. After two seasons in the ABA, Gervin was eligible for the NBA Draft, but decided to stick with the Spurs. He would join the league a couple of years later during the ABA-NBA merger in 1976. Still to this day, Gervin is one of the most prolific scorers in franchise history averaging more than 26 points per contest in 899 career games. That is still a Spurs record by a wide margin. Prior to Michael Jordan, Gervin had the most scoring titles in league history with four. In 1996, Gervin became the first San Antonio Spurs player in the Naismith Memorial Basketball Hall of Fame and his No. 44 jersey hangs in the rafters of the AT&T Center. Gervin still lives in San Antonio and has always given back to the community. He helped create the George Gervin Academy in 1995 as a free public charter school. It not only helps thousands of children in our area, but it provides affordable housing for seniors as well as the Basic Center, which is a licensed Foster Family Home.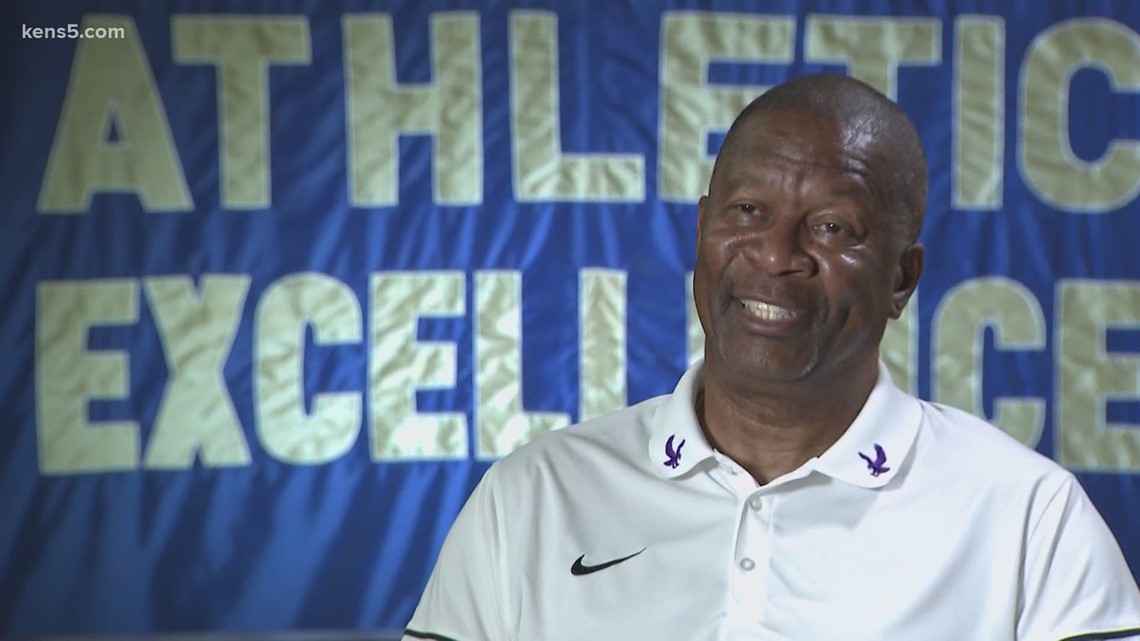 Tuesday, February 9: Willie Hall
Willie Hall is a San Antonio coaching legend. The former Brackenridge head coach retired after the 2020 season, but during his time, he coached a total of 37 seasons with 26 of them as head coach. His 141 wins makes him the San Antonio Independent School District's winningest head coach. He also tallied 16 playoff appearances. "I had some job opportunities that could have taken me away from Brackenridge to more prestigious schools, but I just felt obligated to stay." Hall told KENS 5 in May before his final year. "I would have felt bad leaving those kids because I know what they have to go through every day." He helped coach Ramon Richards and Sam Hurd, two players who would later find themselves on NFL rosters.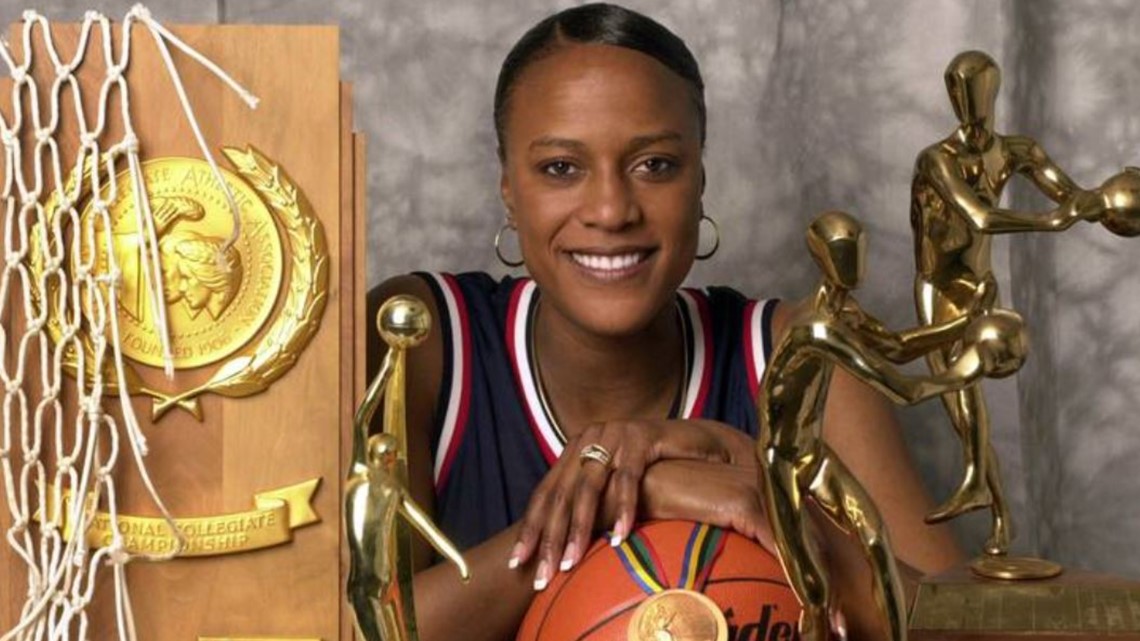 Wednesday, February 10: Clarissa Davis-Wrightsil
Clarissa Davis is one of the best basketball players to ever come out of the Alamo City. The John Jay High School product scored 2,759 points during her prep career. She then took her talents to Texas making an immediate impact on the program. During her freshman season, the Longhorns went undefeated in 1986 winning the National Championship. Davis was named the Most Outstanding Player at the Final Four. The Texas All-American finished her career as a two-time National Player of the Year winner. She still leads the program with 19.9 points per game in 101 contests. The program retired her number in 2020. Davis' impressive play landed her a spot on Team USA's roster in 1992 for the Olympic games. She earned a bronze medal with the team in Barcelona. Once her career was over, she worked for the Spurs from 1999-2002, helping bring the WNBA to town with the San Antonio Stars. She was the Chief Operating Officer from 2002-2006. She is also a member of the Women's Basketball Hall of Fame.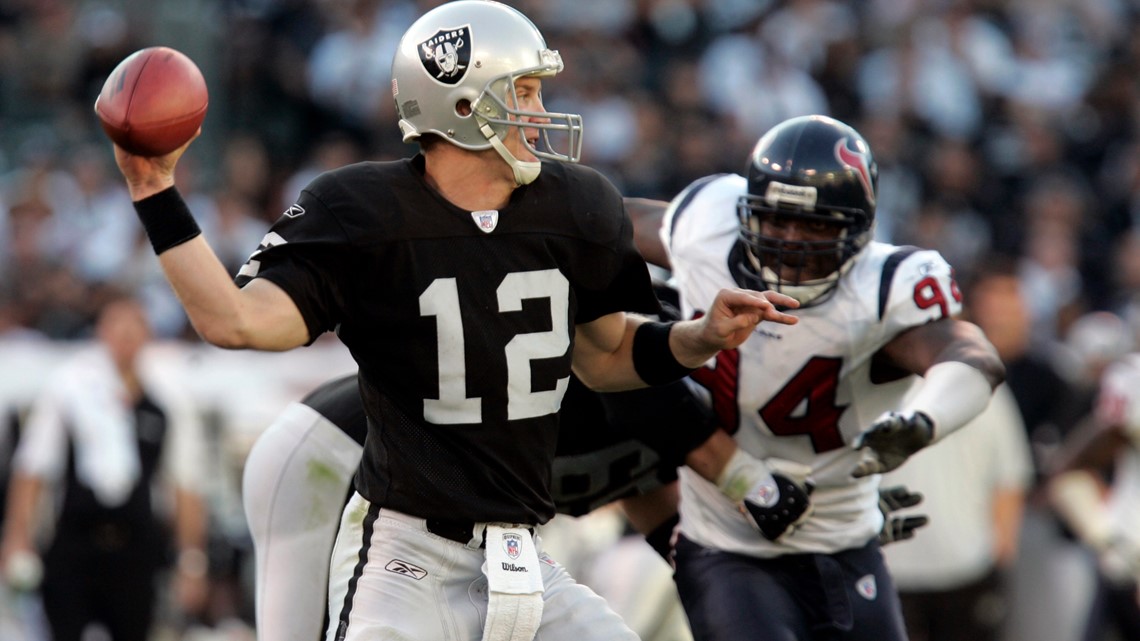 Thursday, February 11: N.D. Kalu
The Marshall High School standout graduated in 1993. He actually holds the school record in high jump at seven feet. After a nice career at Rice, Kalu was drafted in the fifth round by the Eagles in 1997. During his 12-year NFL career he tallied a total of 31 sacks. He currently works in Houston as a Sports Radio Talk show host. In 2006, Kalu created 'Kalu 4 Kids.' The organization's purpose is to help provide low income, disadvantaged, students the basic school supplies they need to compete in the classroom and other learning environments.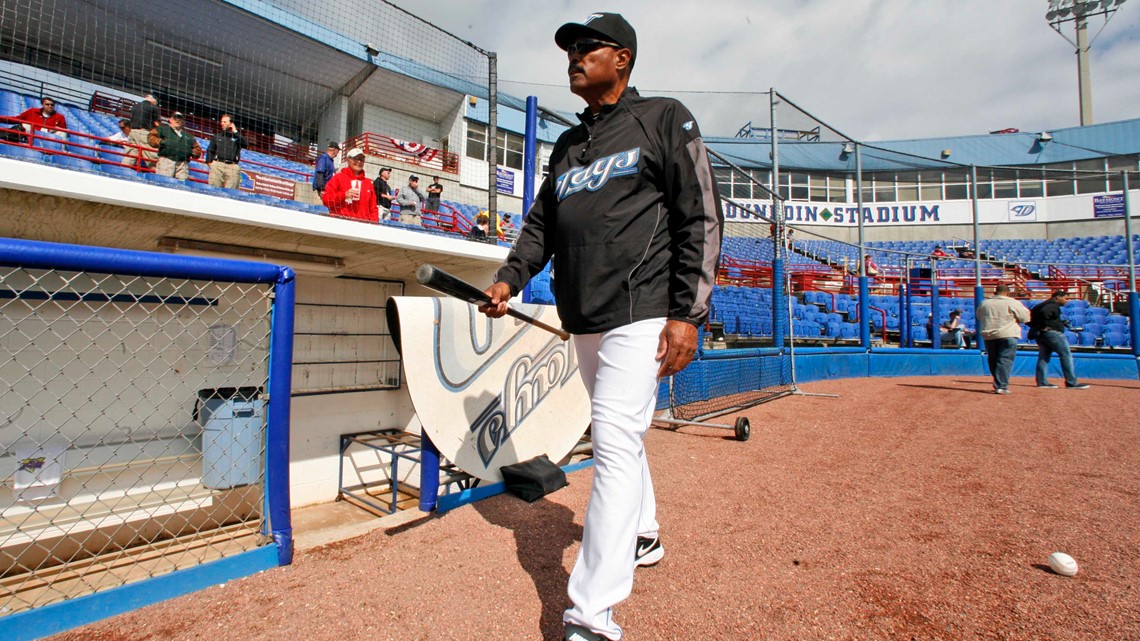 Friday, February 12: Cito Gaston
The Wheatley and Holy Cross High School product is one of the most notable baseball figures to come out of San Antonio. The 1970 All-Star played from 1967-1978. The outfielder mostly suited up with the San Diego Padres and Atlanta Braves. In fact, he was Hank Aaron's roommate with the Braves. Gaston made a bigger impact on the game after his playing days were over becoming the first Black manager in MLB history to win a World Series title. He helped the Toronto Blue Jays win in 1992 and 1993. During his 12 seasons with the Blue Jays, he logged 894 career wins as manager. He is a member of the Canadian Baseball Hall of Fame.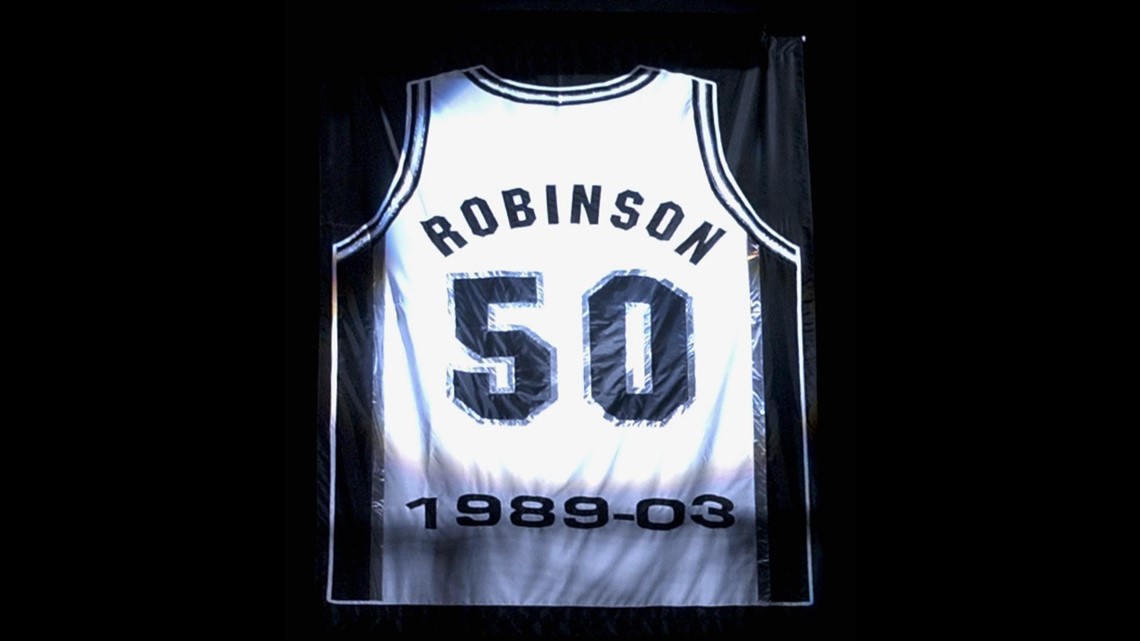 Saturday, February 13: David Robinson
The San Antonio Spurs hit the jackpot in 1987 snagging David Robinson with the No. 1 overall pick. Nicknamed "The Admiral," the Spurs had to wait two years for him to play while he served as a civil engineering officer. In fact, Robinson's actual rank in the Navy was lieutenant, not admiral. It would look like a CVS receipt if we went through his NBA accomplishments, but he is a two-time NBA Champion (1999 & 2003), earned the Most Valuable Player award in 1995 and became a two-time Olympic gold medalist in 1992 & 1996. He was inducted into the Naismith Memorial Basketball Hall of Fame in 2009. His No 50 also hangs inside the AT&T Center. His accomplishments off the court trump his amazing basketball résumé, honestly. He founded and funded the Carver Academy in San Antonio, a non-profit private school providing opportunities to inner-city children. He has invested more than $10 million into that school. Because of his consistent philanthropic efforts, the NBA Community Assist Award winner is given the David Robinson plaque. Also, here is a fun fact you might not know about Robinson, he is a watch aficionado.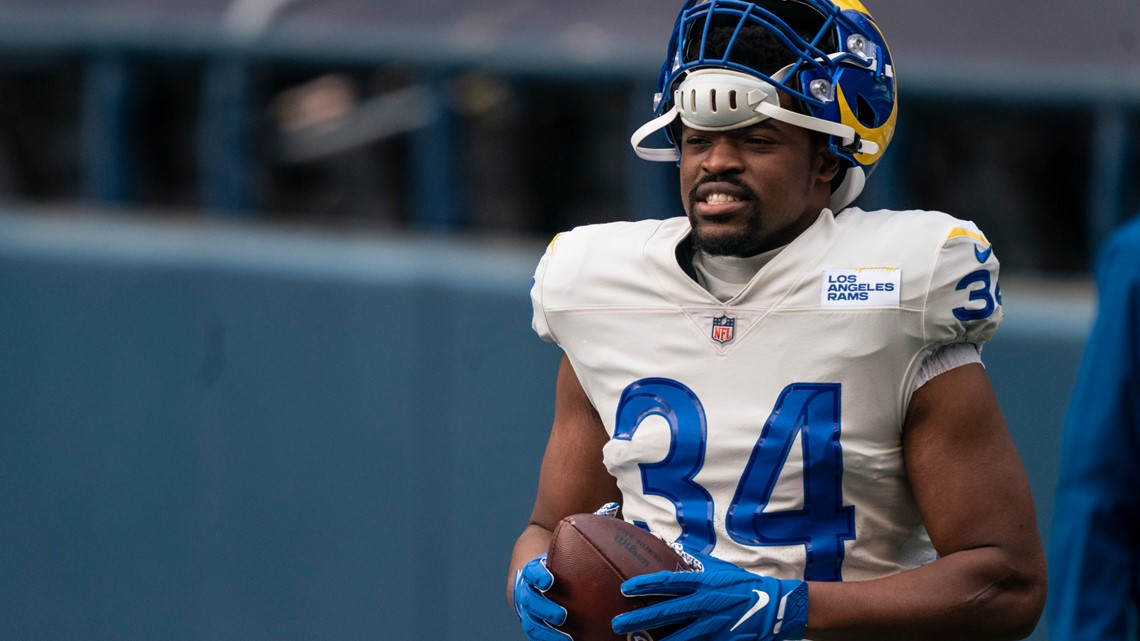 Sunday, February 14: Malcolm Brown
You can still watch the former Steele High School star on Sunday's with the Rams. The 2010 USA Today High School All-American and Army All-American is right up there with Warren McVea as one of the best running backs to ever come out of the San Antonio area. He logged an eye-popping 4,788 yards and 54 touchdowns in his last two seasons with the Knights. He helped the school win its only state championship in 2010. Brown would make the short trip to Texas tallying a total of 3,060 yards and 27 touchdowns with the Longhorns. The undrafted free agent linked up with the St. Louis Rams in 2015 and has been with the franchise ever since recording 1,515 total yards with 12 scores. Malcolm Brown gives back to the community whenever he can, starting his Youth Camp in 2017.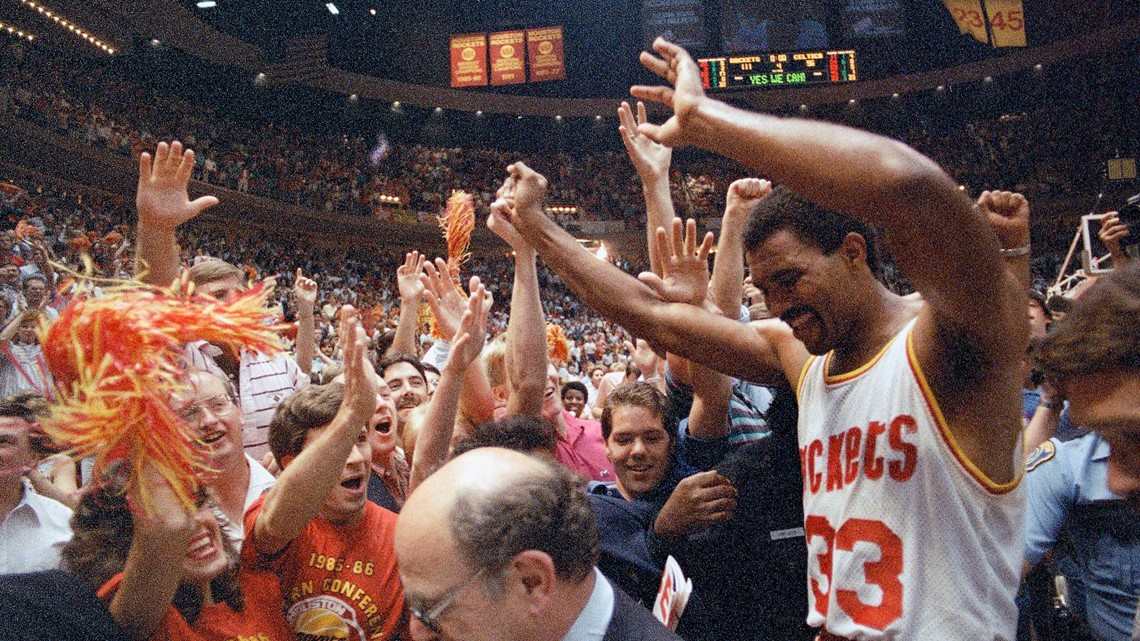 Monday, February 15: Robert Reid

The Clemens product nicknamed 'Bobby Joe' was an NAIA All-American at St. Mary's. Coming out of college he was selected by the Houston Rockets in the 2nd round of the 1977 draft. He played 10 of his 13 seasons in the NBA with the Rockets totaling 10,448 career points. He actually retired at 27-years-old for religious reasons, but decided to come back the following season. One of Reid's most notable moments as a professional was his three-point shot in Game 5 of the 1986 Western Conference Finals against the Los Angeles Lakers. It tied the contest up with just seconds left. The Rockets would eventually beat the Lakers and reach the 1986 NBA Finals.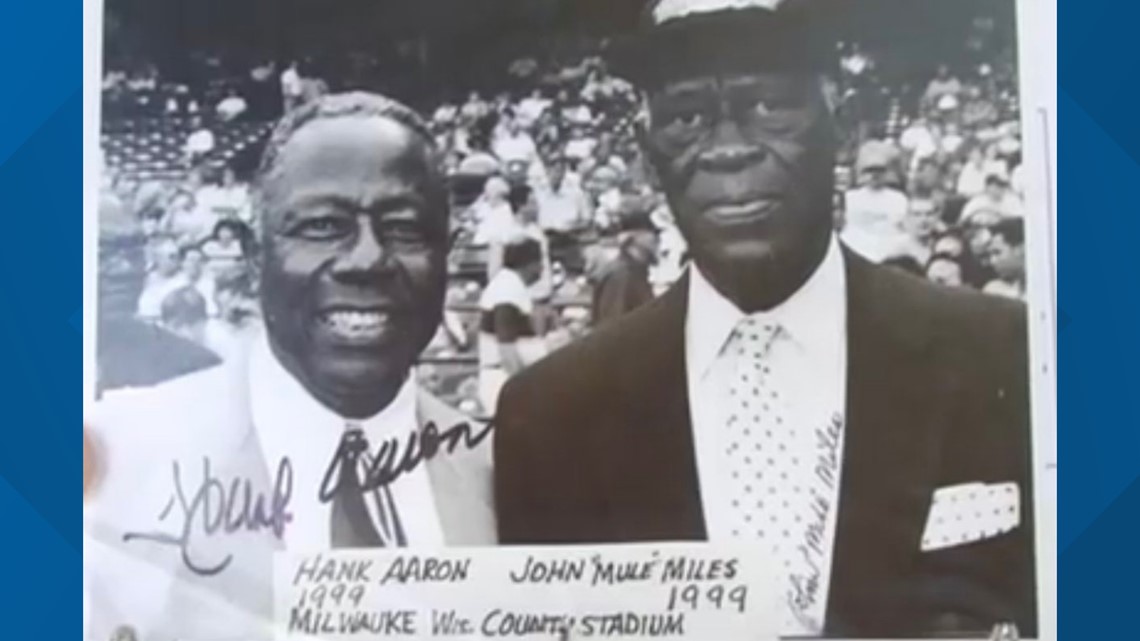 Tuesday, February 16: John ' Mule' Miles

When Miles was attending Wheatley High School, he worked 48 hours a week to help the family with income as a janitor. He was a tremendous baseball player and suited up for the Chicago American Giants of the Negro Leagues from 1946-49. He was nicknamed "Mule" because his manager once says he "hits like a Mule kicks." His most notable accomplishment was hitting 11 home runs in 11 straight games. He played with Jackie Robinson, Hank Aaron, Ernie Banks and Satchel Paige during his career. He is also an original Tuskegee Member of the San Antonio chapter at Randolph Air Force Base. In 1942, Miles attended the special Aircraft mechanic Journeyman Rating School in Tuskegee, Alabama, to assist the nation's first African American flying training program, the Black Wings. He died in 2013.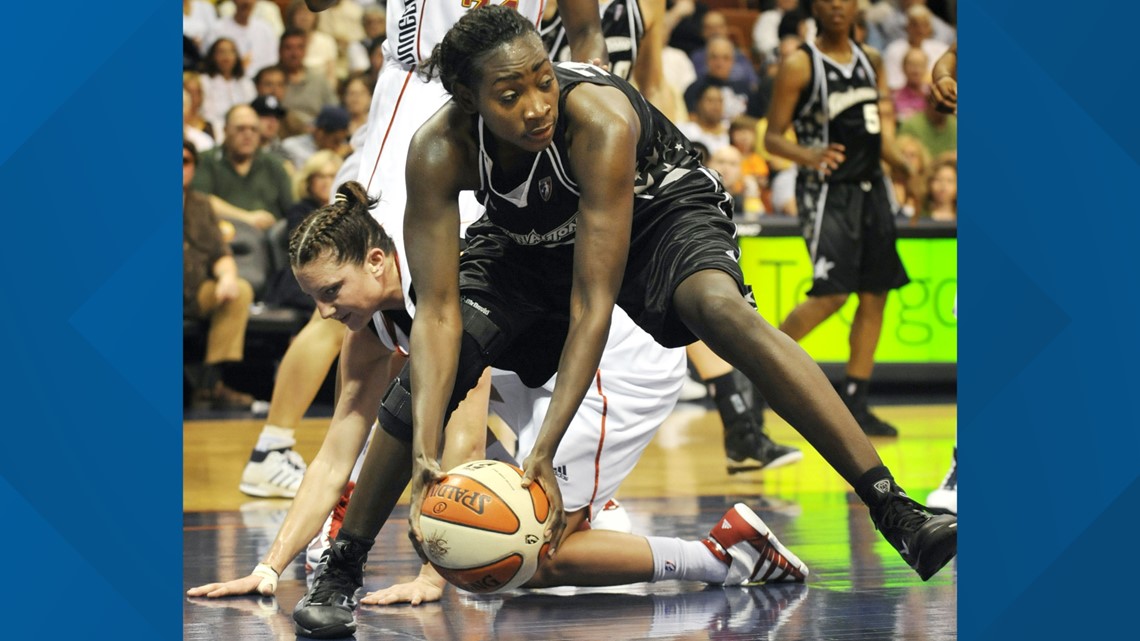 Wednesday, February 17: Sophia Young

Sophia made a name for herself as an All-American at Baylor leading the Bears to their first National Championship. She is one of only four women in NCAA history to score 2,000 points, grab 1,000 rebounds, collect 300 steals and dish out 300 assists. In 2006, the Silver Stars took Young with the No. 4 overall pick in the WNBA Draft. She played nine years in San Antonio earning three WNBA All-Star nods. After her career, she started the 'Sophia Young Elite Basketball program' in 2010. She is still living in the area and recently helped San Antonio Sports with virtual instructional videos during the pandemic.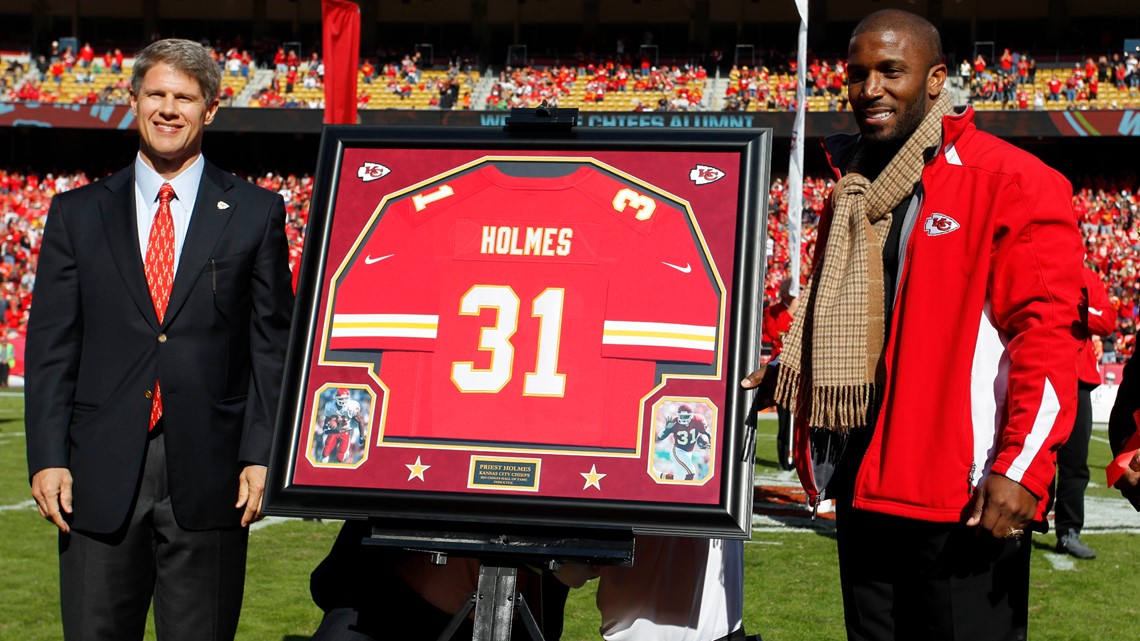 Thursday, February 18: Priest Holmes

We really do produce some amazing running backs in the Alamo City. Holmes tore up the turf for Marshall High School from 1989-1991. He gained 4,080 rushing yards in his prep career, most of which came his senior season going for 2,031 yards and 26 touchdowns. He led Marshall to its first state championship game appearance. After a solid career at Texas averaging roughly five yards per carry, he would begin his NFL career with the Baltimore Ravens. He worked his way up the depth chart and rushed for more than 1,000 yards his second season. He spent four years in Baltimore earning a Super Bowl XXXV Championship in 2000. Holmes went to Kansas City in 2001 and put together a dominant three-year stint. He was a three-time First Team All-Pro and three-time Pro Bowler during those years. He also earned the NFL Offensive Player of the Year award in 2002 and set a league touchdown record with 27, which would be broken three years later by LaDainian Tomlinson. He finished his 10-year career with 8,172 rushing yards and 86 career touchdowns.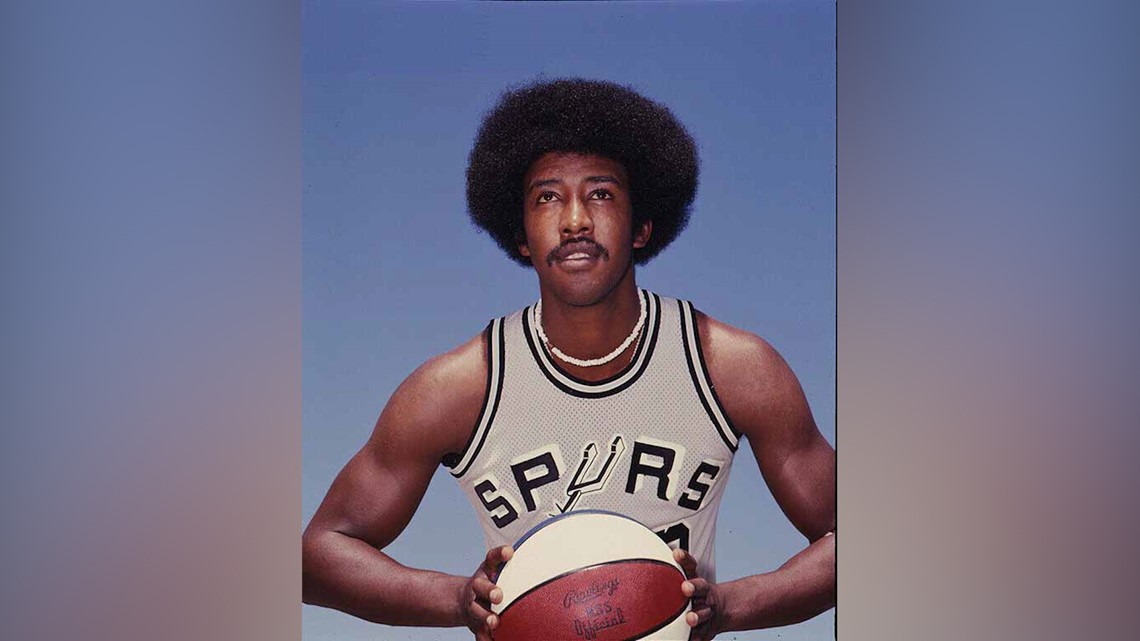 Friday, February 19: Mike Gale

Nicknamed Sugar, Gale spent five-plus seasons with the Spurs from 1975-1981. He was an instrumental part of San Antonio's transition to the NBA. James Silas and George Gervin are the memorable names, but he was a steady presence during those years. Former coach Bob Bass called him a "Bruce Bowen-type player." One of his most memorable stories is in the 1978 Eastern Conference Finals. A handful of luggage didn't make it for their Game 6 matchup with the Bullets, so he was forced to play the game with an inside-out Bullets road uniform. Gale would settle down in San Antonio until his death in 2020.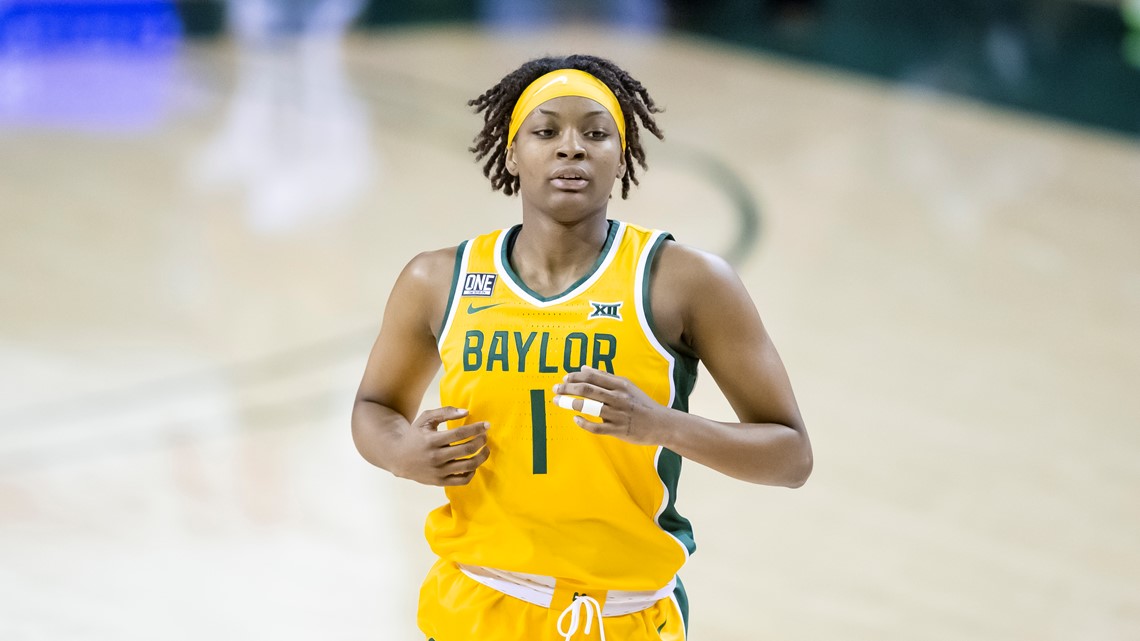 Saturday, February 20: NaLyssa Smith

The former East Central product is on her way to the WNBA one day. The 2018 McDonald's All-American averaged 24.3 points, 13.7 rebounds and 3.4 blocks during her senior year with the Hornets. She was a top-10 recruit in the country and chose to go to Baylor where she is currently a junior. During her freshman season, Smith became the first San Antonio product to win a National Champion (2018) since Clarissa Davis did it in 1986 with Texas. She scored 14 points and had 6 rebounds in the championship game. We will see her squad in the Alamo City for the upcoming NCAA Tournament where Smith is averaging a double-double this season. She has also played with Team USA in World Championships and continues to shine in the Alamo City.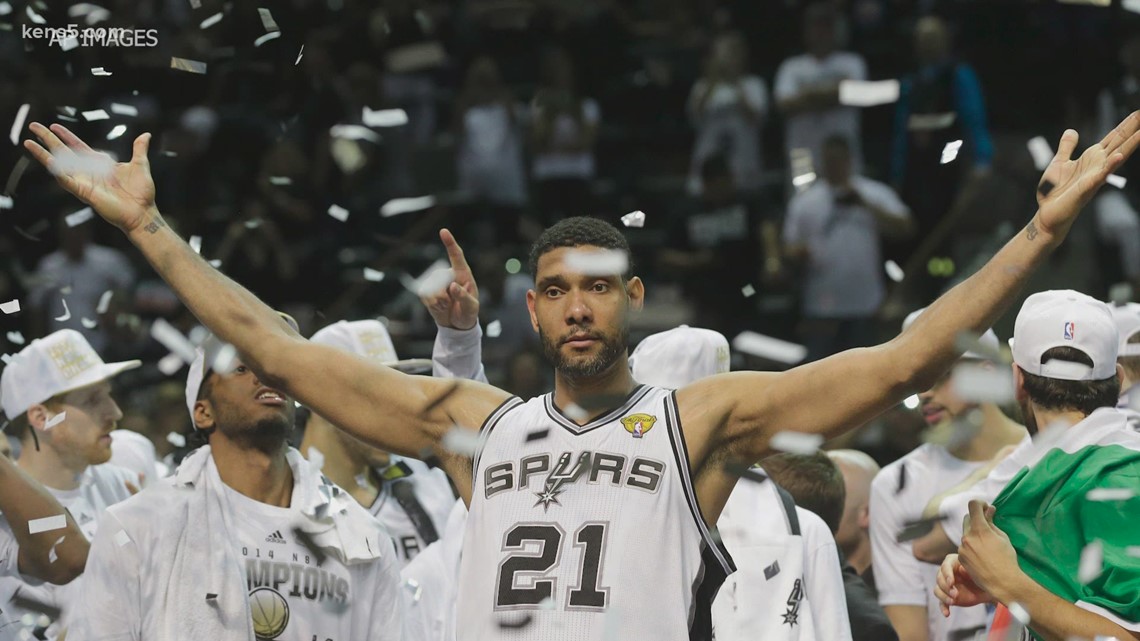 Sunday, February 21: Tim Duncan

Where to even start with Tim Duncan? The No. 1 overall pick in 1997 is the greatest power forward in NBA history. The man nicknamed Mr. Fundamental grew up in the Virgin Islands. He originally wanted to become an Olympic swimmer, but a fear of sharks drew him to basketball after Hurricane Hugo forced training in the ocean. It was a good decision. He turned the Spurs into a perennial winner leading the franchise to five NBA Championships (three finals MVP awards). He also won two NBA MVP awards. The Wake Forest product ranks No. 15 in NBA history for points and No. 6 for rebounds. His No. 21 jersey is retired inside the AT&T Center. Duncan also served as an assistant coach last season picking up a win in his only game filling in for Coach Popovich. The 15-time All-Star established the Tim Duncan foundation in 2001. It provides funding to programs involving health awareness and research, education, and youth sports and recreation in San Antonio and other cities. He most recently gave $100,000 to the San Antonio Food Bank back in May 2020. Duncan was also honored with the Virgin Islands Medal of Honor for his relentless efforts to help the area after hurricanes.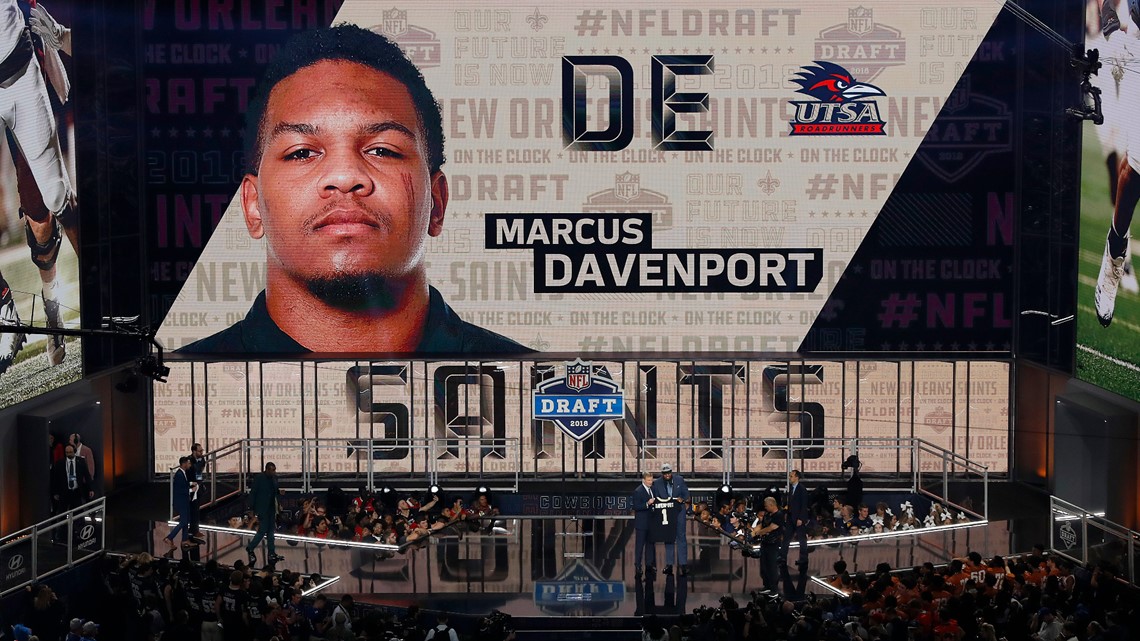 Monday, February 22: Marcus Davenport
The former Stevens High School product is, arguably, the best Roadrunners player of all time. The two-star prospect was slept on during the recruiting cycle. After committing to UNLV, he decided to stay home and suit up for UTSA. In 43 collegiate games, he recorded 21.5 sacks and 37.5 tackles for a loss. The New Orleans Saints selected him No. 14 overall in the 2017 NFL Draft making him the highest pick in school history (a mark which will be really hard to beat). Davenport is still doing his thing in the NFL recording 12 sacks throughout three seasons.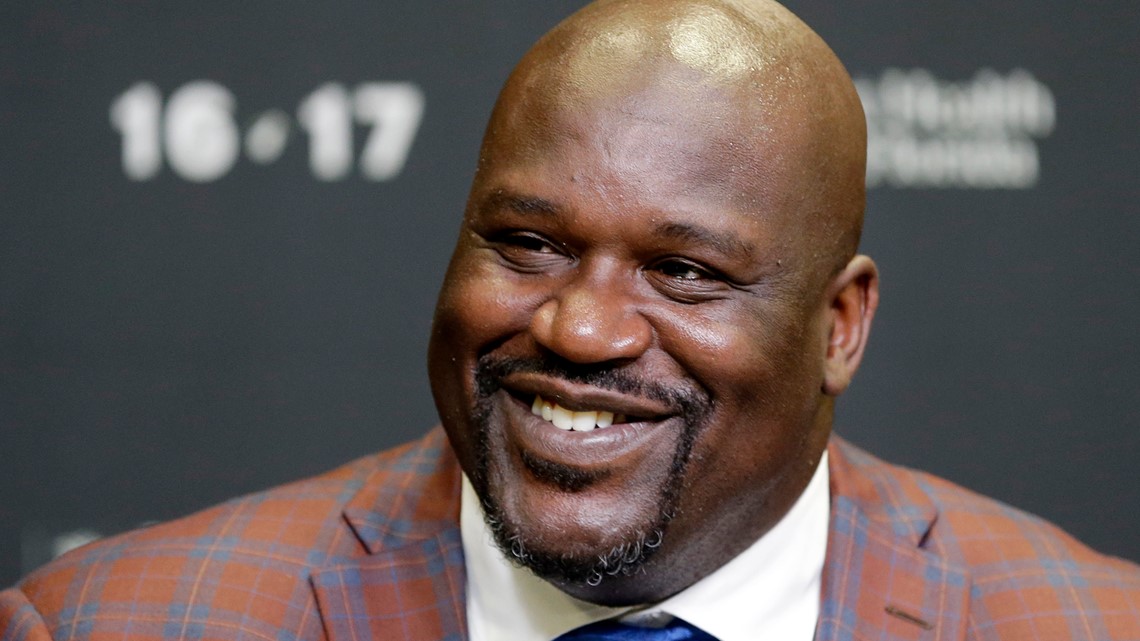 Tuesday, February 23: Shaquille O'Neal
It is tough to imagine there will ever be a better prep basketball player in San Antonio history than Shaq. The Cole High School product from 1987-1989 helped the Cougars go a combined 68-1 during his time there. The 1988-89 squad is one of the best teams in Texas history going 36-0 and winning a state championship. The craziest statistic from that season was Shaq's 791 rebounds. That means he averaged 22 rebounds per game! From the moment he left college at LSU, he has been a renaissance man. NBA player, Media personality, musician, actor, businessman and law enforcement officer – he seemingly does it all. Shaq spent most of his time with the Magic, Lakers and Heat winning four championships, three finals MVP awards, the 2000 league MVP award and an Olympic gold medal in 1996.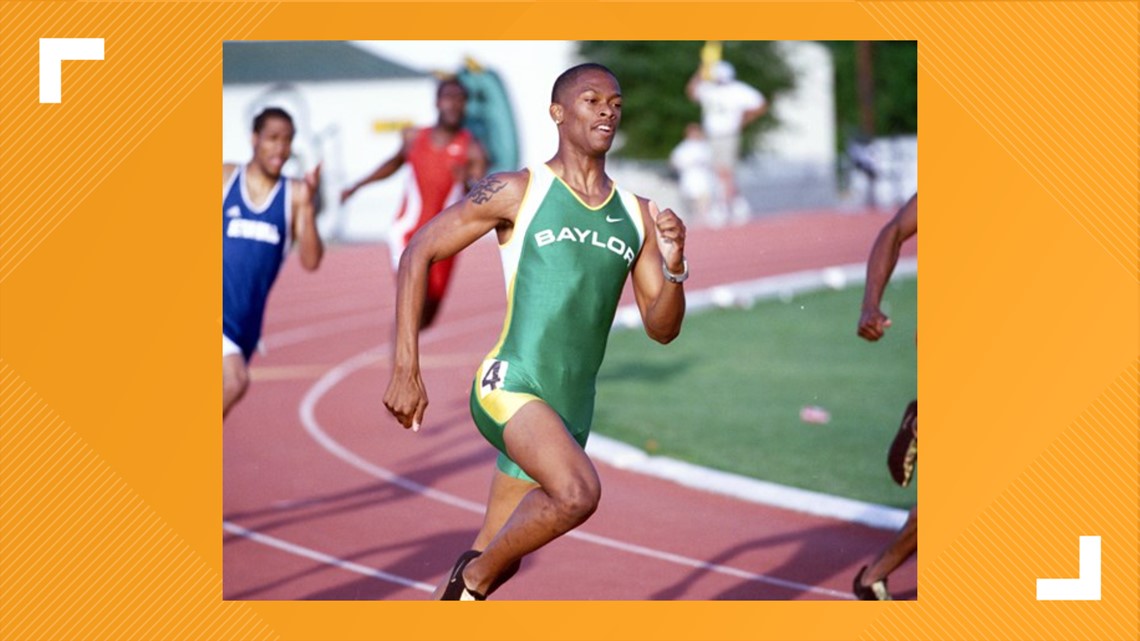 Wednesday, February 24: Darold Williamson
Williamson is just another one of those Track & Field standouts from Holmes High School. The 2001 Business Careers High School graduate had fun at the UIL State Track Meet his senior year winning gold medals in the 200-meter & 400-meter. He also won a gold medal his sophomore season in the 1,600-meter relay. The Baylor Hall of Famer earned four NCAA Titles, 13 All-America honors and 13 Big 12 championships in college. He also anchored the United States 4x400-meter relay team at the 2004 summer Olympics winning a gold medal. Sprinkle on a couple more World Championship gold medals and the man had quite the career.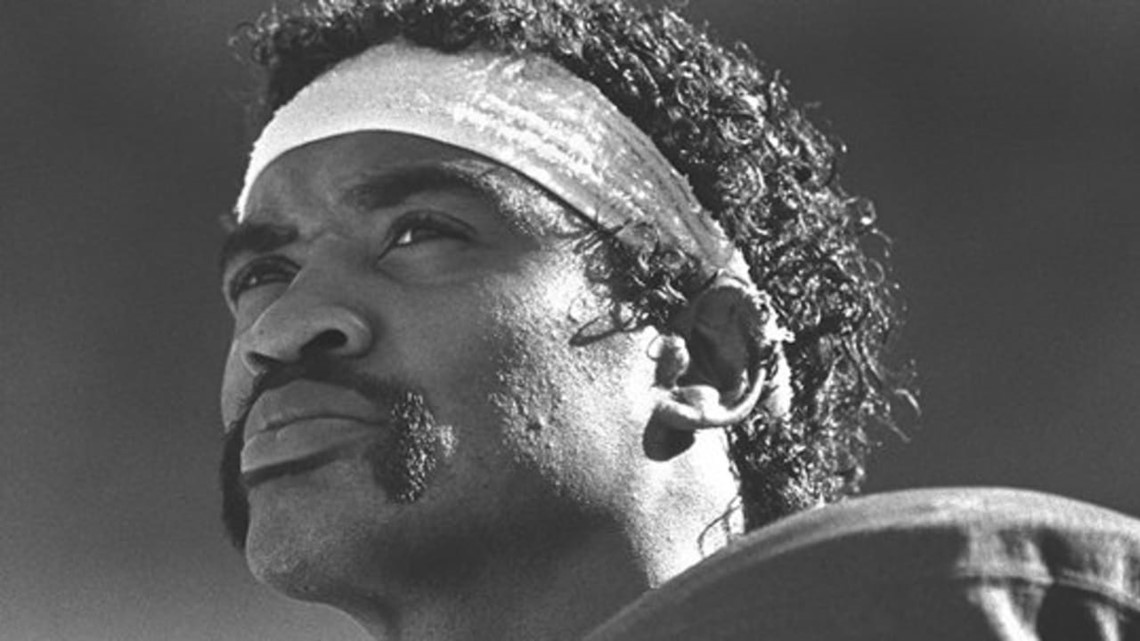 Thursday, February 25: Gary Green
The Sam Houston product and Baylor All-American was the No. 10 overall pick in 1977 by the Kansas City Chiefs. Green became a four-time pro bowler in the NFL and a five-time All-Pro selection from 1981-1985. The Chiefs Ring of Honor member logged 33 interceptions during his career. Once his playing days were over, Green coached at South San, Madison, Jefferson and became the head coach and athletic director at his alma mater for seven years retiring in 2015. His head coaching record was 38-37 with Sam Houston. He tallied 21 years as a teacher and coach in San Antonio. "I learned how to maneuver my way in hostile environments," Green said. "Being a black man in the early 70's, I was subjected to an awfully large amount of racial prejudice. In this sense, I had a daily education of being able to deal with anyone and everyone. A lot of people who hated us were in charge of things."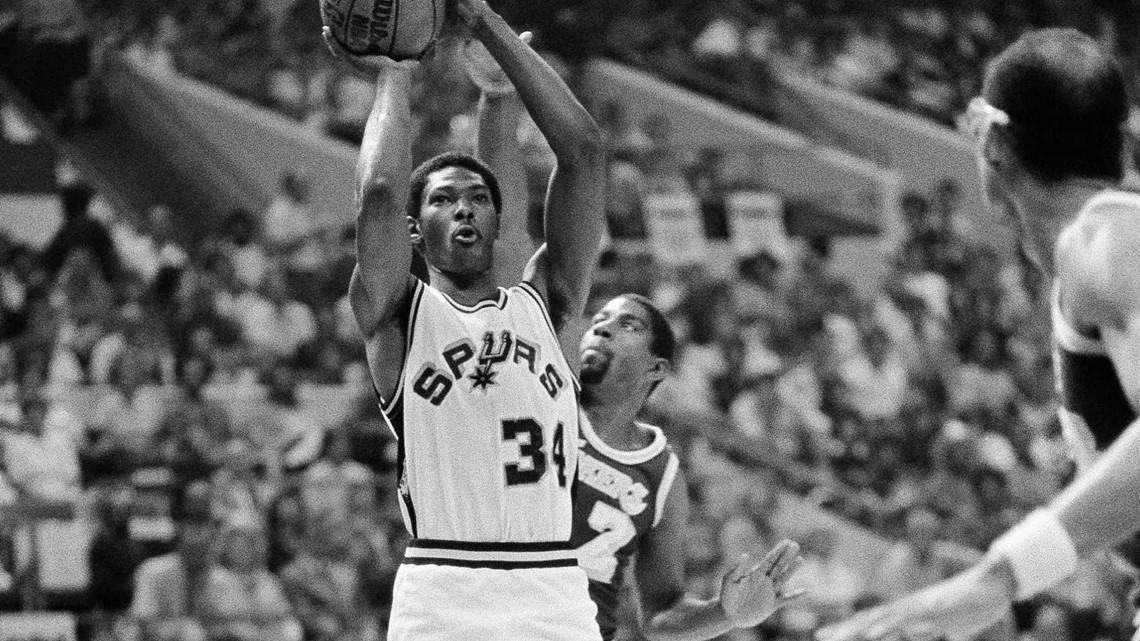 Friday, February 26: Mike Mitchell
Mitchell played seven of his 11 NBA seasons in San Antonio from 1981-1988. During his time with the Spurs, he averaged 20 points and is still one of the most prolific scorers in franchise history. Mitchell played basketball for 22 years reviving his career overseas. After his playing days were over, he worked as a counselor with at-risk youth in San Antonio. He died of cancer in 2011 at 55 years old.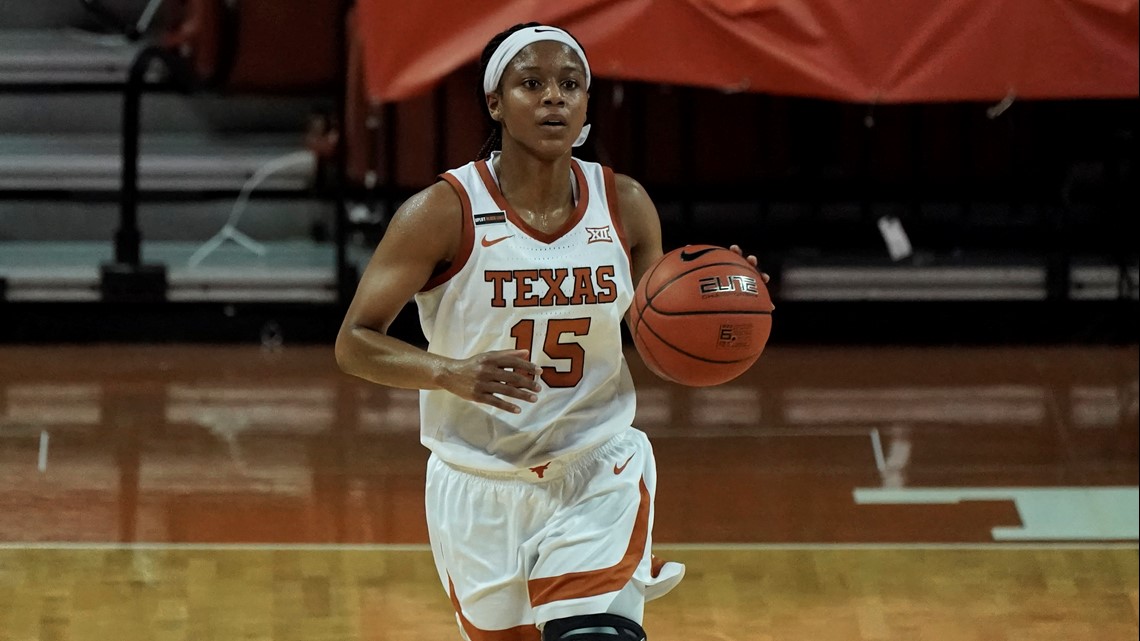 Saturday, February 27: Kyra Lambert
Lambert was a star from day one shining with Steele before transferring to Clemens High School. You can see Lambert's jersey retired in the Clemens gymnasium. The 2015 McDonald's All-American was a top-10 recruit in the country. As a senior with the Buffaloes, she averaged 25.8 points per game, with 6.6 rebounds and 4.5 steals. She is a story about perseverance. After starting 56 games her first two seasons at Duke, she tears her ACL during the NCAA tournament her sophomore year. The injury forces her to miss her entire junior season. Then, in the preseason of her senior season, she tears her ACL again. It took three knee surgeries and almost three years to get back on the court, but she did it playing 30 games for Duke last year. Lambert is still chugging along playing her graduate transfer season at Texas and starting regularly. One day, she wants to be a coach saying, "I want to be a coach who is able to help guide, encourage and support young women so they grow both on and off the court."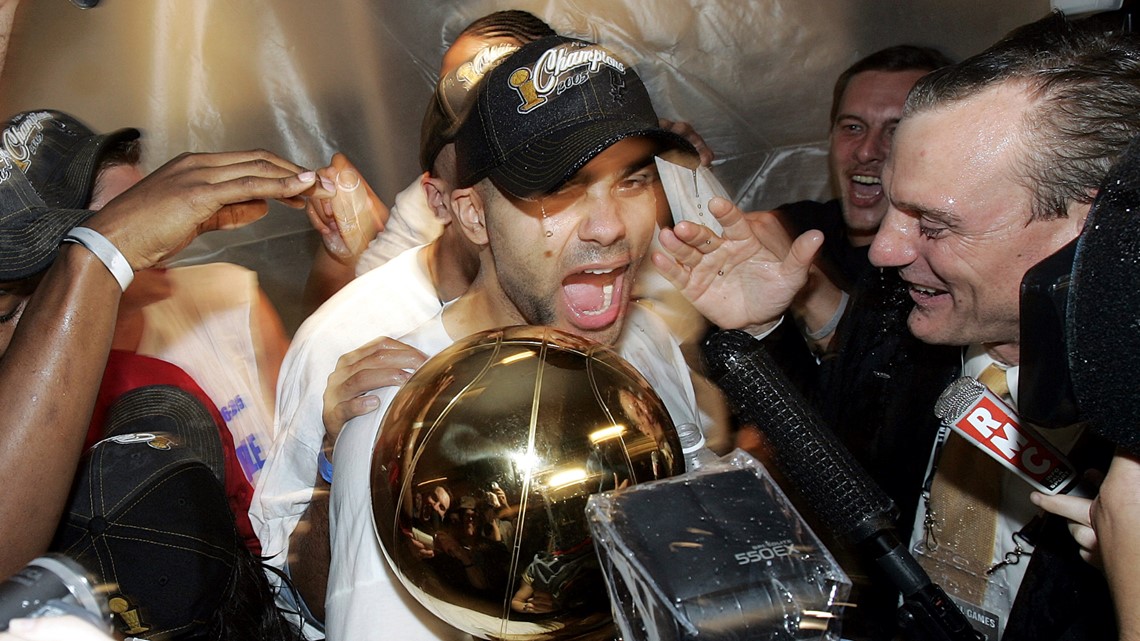 Sunday, February 28: Tony Parker
We finish the month off in style with the greatest point guard in Spurs history. San Antonio snagged another International star in the 2001 draft out of France. We all know Gregg Popovich rides his point guards and no one got pushed harder than Tony Parker. He blossomed on the court to the tune of four NBA championships and six All-Star Game appearances. Parker earned the Finals MVP award in 2007 after eviscerating the Cavaliers to the tune of 24.5 points per contest. There are so many memorable moments from Parker's career, but it's a shame San Antonio lost to the Heat in 2013 because this is a personal favorite (https://www.youtube.com/watch?v=Nnhi58geOcc). Parker is the all-time assists leader in Spurs history and is destined for the Basketball Hall of Fame one day. During his time with San Antonio, he always donated a block of 20 tickets to underprivileged youth. He was also the first ambassador for Make-A-Wish France. Now, he is a businessman. He is the majority owner and president of a French basketball club, opened his own basketball academy, became a minority owner in the National Women's Soccer League and hopes to one day own a NBA franchise.