SAN ANTONIO – Warren McVea was so fast as a sixth-grader in the late 1950s that he routinely outran older kids when he played sandlot football at a park near his parents' home in westside San Antonio.
"I used to make R.A. and guys like that mad at me," McVea said, referring to the late Raymond "R.A." Johnson, a childhood friend who went on to become head football coach at Sam Houston High School. "I'd make them chase me, and they'd get mad because they couldn't catch me."
McVea, who turned 70 on Saturday and lives in Houston, chuckled while sharing the anecdote in a phone interview. Decades after those carefree days at the park, McVea remains a Texas football legend.
One of the most elusive and exciting running backs in state history, McVea helped lead Brackenridge to the Class 4A state championship as a junior in 1962 and earned All-America honors at the University of Houston. He made history on Sept. 11, 1965, when he became the first African-American to play for a Texas major-college football team.
Now retired, McVea was inducted into the San Antonio Sports Hall of Fame in 2003. He is also a member of the San Antonio Independent School District Hall of Fame and UH Hall of Honor. McVea played pro football after completing his career at UH in 1967 and won a Super Bowl with the Kansas City Chiefs.
With Texas high school football teams starting preseason workouts Monday, McVea recalled what it was like to play the game when he starred at Brack.
"There was nothing like a high school football game at Alamo Stadium on a Friday night in those days," he said. "Man, that was a great place to play. People from all over the city used to go to games there when I was at Brack. You talk about some great memories."
McVea forever will be synonymous with the storied Brack-Lee bi-district playoff game in 1963, played a week after the assassination of President Kennedy. Lee outscored the defending state champions 55-48 before an overflow crowd at Alamo Stadium. There was so much interest in the game that the classic was televised live locally.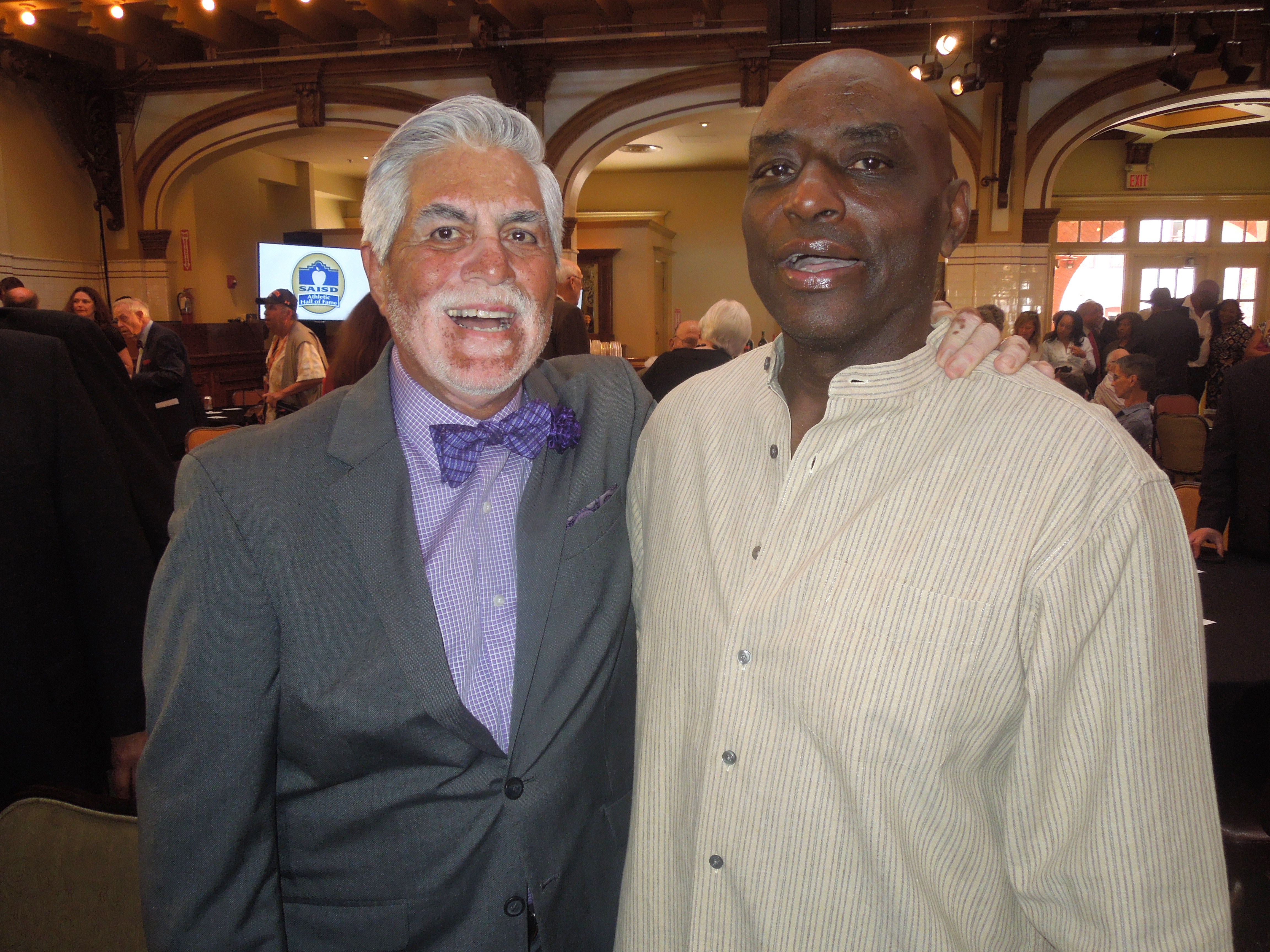 McVea and Lee running back Linus Baer became inextricably linked with their spectacular performances that night. McVea was brilliant in defeat, outscoring Baer 38-37 and rushing for 215 yards on 21 carries.
Baer proved he was great, too, rushing for 150 yards and three TDs on 19 carries and catching three passes for 94 yards and one TD. He also scored on a 95-yard kickoff return and kicked seven extra points.
"Man, Linus was a hell of a player," McVea said. "I had so much respect for that dude."
Fittingly, McVea and Baer went into the San Antonio Sports Hall of Fame together.
Nicknamed "Wondrous Warren" by the San Antonio media when he was in high school, McVea was a 5-foot-9, 175-pound blur in black high-top shoes. As a senior, he set single-season records in the UIL's largest class with 315 points and 46 TDs and rushed for 1,332 yards on 127 carries for a staggering 10.5 average.
"I look at how high school teams spread everybody out now and throw the ball all over the place, and I wonder how many more touchdowns I would have scored if I had played in an offense like that all three years I was at Brack," McVea said. "All you had to do was put me in space, and I'd do the rest."
With prolific senior quarterback Victor Castillo leading the offense in 1962, the Eagles threw the ball more than most Texas teams when they won state under coach Weldon Forren. But with Castillo gone in 1963, Brack was more of a running team when McVea was a senior.
"We were really ahead of our time when we won state," Castillo said. "We threw the ball quite a bit for those days. Back then, it was more like three yards and a cloud of dust."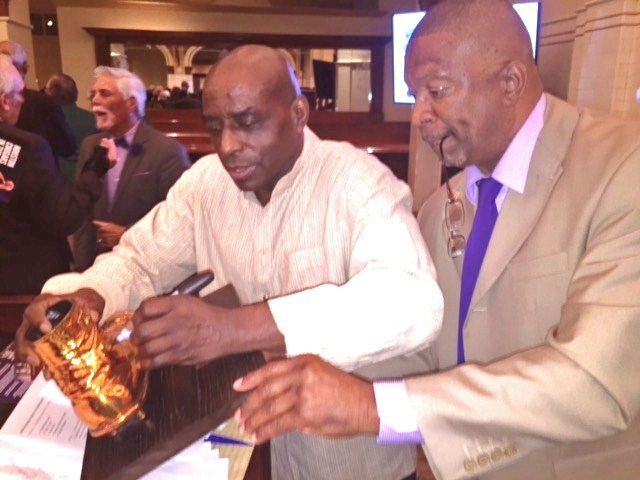 After attending Dunbar Junior High, McVea enrolled at Brackenridge instead of predominantly black Wheatley, which also was in the SAISD but competed in the Prairie View Interscholastic League. The UIL, which governs extracurricular activities for Texas public schools, didn't integrate until the late 1960s.
"I wanted to go to Wheatley because Clyde Glosson lived a few houses down the street from where we lived, and we used to talk about how many records we were going to break when we got on the track team at Wheatley," said McVea, who was also an outstanding sprinter in high school.
Glosson, who graduated from Wheatley in 1965, was a football and track standout for the Lions. He is also a member of the SAISD and San Antonio halls of fame.
In the end, McVea decided to attend Brack instead of Wheatley because he heard Lions coach Henry Carroll planned to play him on defense his sophomore year. Freshmen in the SAISD attended junior high in those days.
"I went to one workout at Wheatley in the spring when I was a freshman," McVea said. "A student manager told me he had seen my name on a blackboard in the coaches' office, and they had me on defense. I never went back."
A few days later, McVea showed up at Brackenridge and a legend was born.
All these years later, "Wondrous Warren" is still going strong at 70.
"I still work out every day," he said. "I lift weights and get on the treadmill."