TYLER, Texas — A star athlete from Robert E. Lee High School says she won't compete if the name of the school is on her jersey.
Incoming sophomore Trude Lamb currently holds the school's fastest time on the girls' cross country team. But, she's more than a runner.
Lamb is from Ghana and is a first-generation African American student at Tyler ISD. She moved to the United States in 2014. She recently wrote a letter to the Tyler ISD school board explaining the reasoning behind not wanting to wear the school's name across her chest.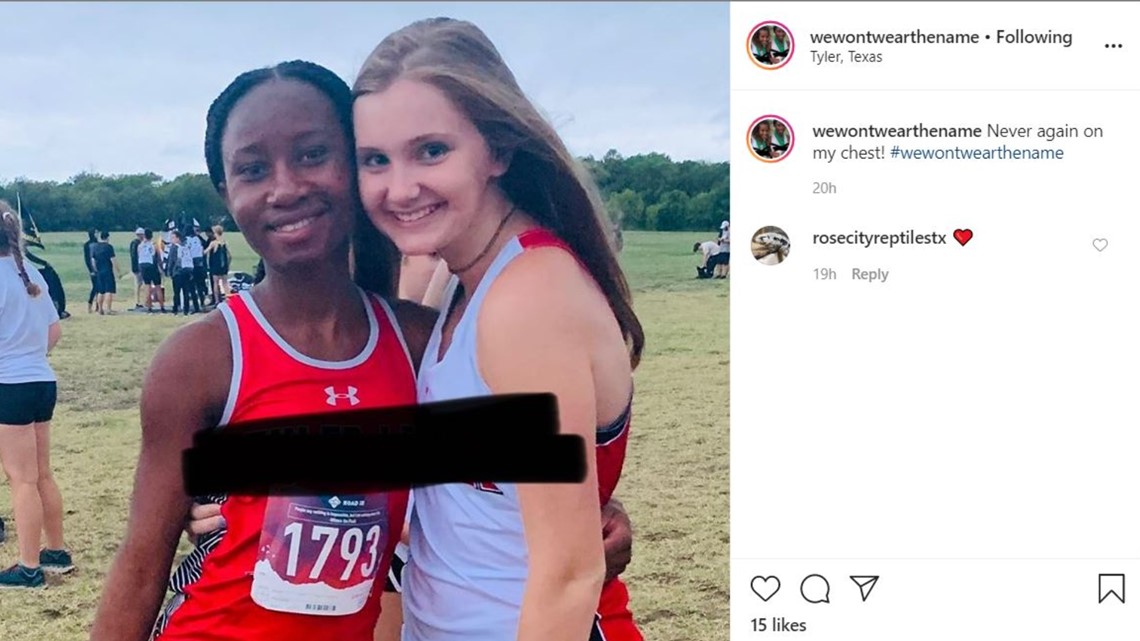 "I have stood in the dungeons of the slave castle and have seen the three foot urine and feces stains on the walls where my brothers and sisters were kept," she said in the letter. "I've seen the tiny hole where they would throw food in to the captured souls."
In her letter, Lamb states while she enjoys running cross country for the school, she cannot support the school being named after a person who "was against my people right here in the United States."
"He [Robert E. Lee] owned slaves and didn't believe people like me were 100% human, let alone [let them] ever go to my very high school," Trude Lamb said. "I cannot bare and will no longer wear his name on my race jersey."
A group of REL student-athletes created an Instagram page promoting the slogan, "WE WON'T WEAR THE NAME."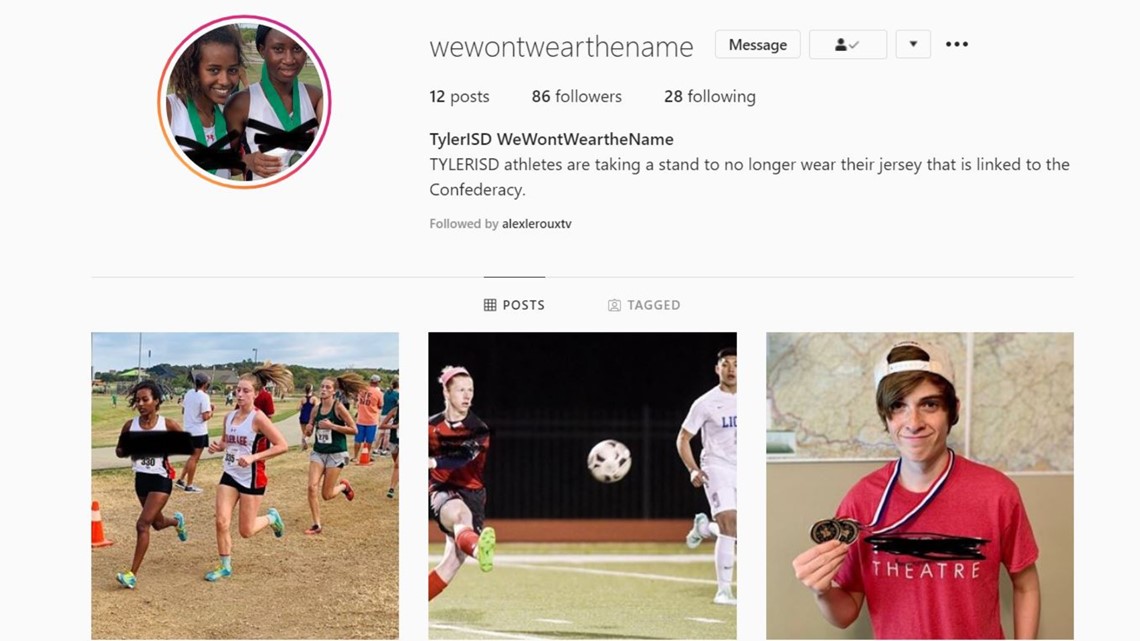 Tyler ISD has two high schools under their jurisdiction—Robert E. Lee High School and John Tyler High School. The district's school board will hold a board meeting on Monday, but the topic of the high school names is not on the agenda.
Board president Wade Washmon issued a statement to the Tyler Morning Telegraph stating he hopes the summer can be used to productively discuss the issue of the names of the district's high schools:
"We as a board are well aware of the issues surrounding the names of both of our flagship high schools. We have heard from, and anticipate hearing more, from the community on the subject. This time in between school years will hopefully be used to discuss, and find both consensus and meaningful resolution in a unified manner," Washmon said. "Our thoughts on this matter will be limited to future board meetings where this topic is on the agenda, and of course during our conversations with community members. It is our obligation to remain poised and reasonable during this time, and we would appreciate your patience as we work, serve, and handle the business of this district while also addressing this issue. All media inquiries should be directed through the Tyler ISD communications department."