UVALDE, Texas — Monetary gifts, cards, banners and donations have been pouring into Uvalde for a year as people across Texas and beyond provide grace to the small community still recovering from tragedy.
In the heart of the city, El Progreso Memorial Library has seen an overflow of that support from around the world. History is abundant inside its walls, with archives dating back to the early 1900s when the library first opened.
Now a date many would rather leave in the past – May 24, 2022 – is part of that history.
"We've received banners from all over the United States, books from Australia," said Tammie Sinclair, the archivist leading Los Angelitos de Robb, a commemorative project she's in charge of.
It's no small task. With the massive amount of gifts and donations that have flowed into the library for a year, someone needs to sift through all the donations.
But she isn't doing it without some help.
"Humanities Texas, they came to us and said, 'We're here to help. How can we help?'," Sinclair said.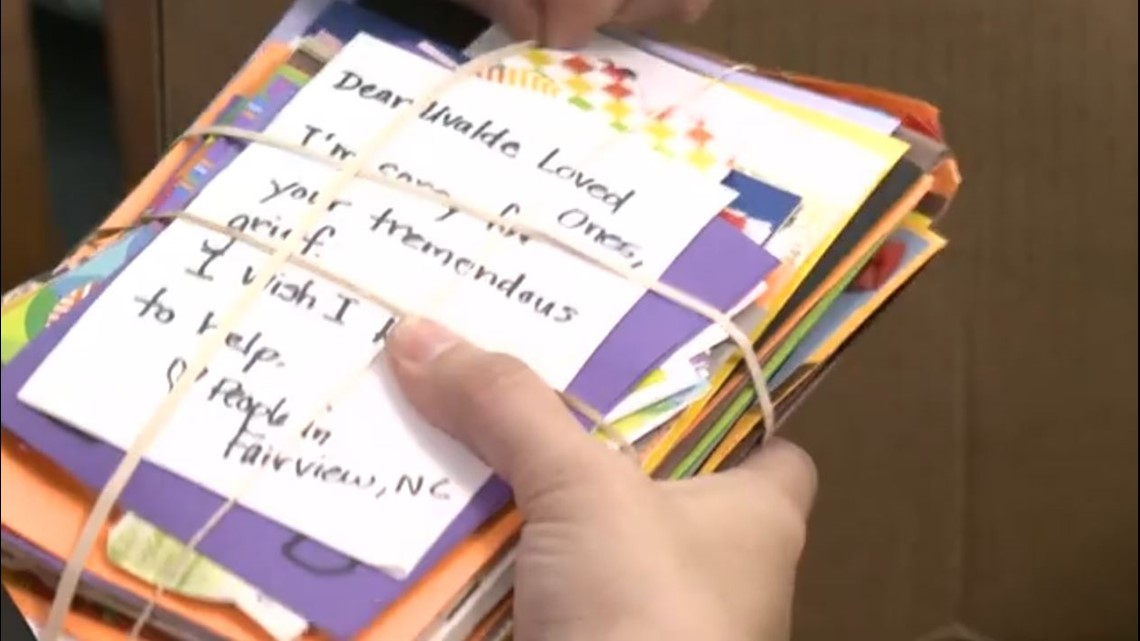 El Progreso has received the grants necessary to keep the memory of the 21 Robb Elementary shooting victims alive, and preserved for the years to come.
"As we put the boxes together and started storing these for archival purposes, we cover it with acid-free tissues," Sinclair said. "It felt like I was putting the children to bed. Your emotions are all over the place."
Some of those items being preserved by Sinclair and her team are wooden cutouts of each of the 19 students and two teachers who lost their lives, created by Kimberly Morgan.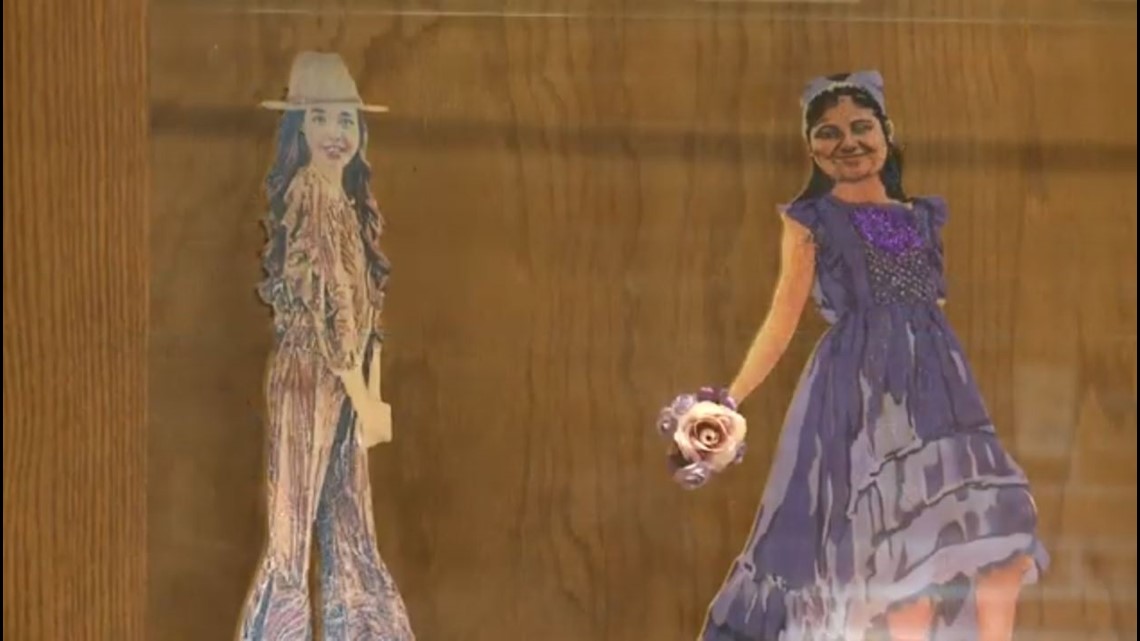 Another artist, Christina Noriega, has been using her own talent outside the library's walls on a different kind of canvas.
"Someone tagged me in a post (by) Abel Ortiz, he has an art lab downtown." Noriega said. "It was his vision to do a 21-mural project."
Ortiz was looking for artists to help put. Within a couple of weeks, Noriega got the call--she would be assigned to paint Amerie Jo Garza, a young girl remembered for being ambitious and wanting to one day become an art teacher.
Amerie is also remembered as a hero for trying to call 911 while gunshots rang out in her school.
"That's how she lost her life," Noriega said. "Her story was one of the first that I heard... I saw her father (and) it really hit me."
Last July, multiple muralists united to complete their portions of the project.
"It was a very intense experience," Noriega said.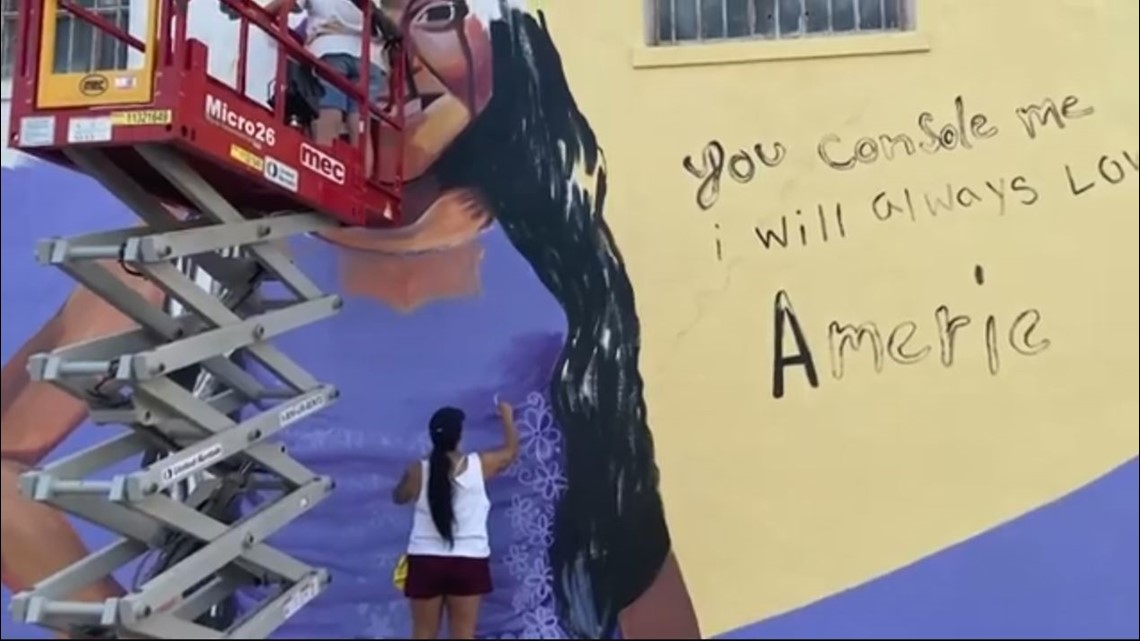 The 21 murals are spread between nine locations downtown. Noriega's painting of Amerie can be found on a repurposed warehouse near Uvalde Town Square, 10-year-old classmate Maite Rodriguez and 44-year-old teacher Eva Mireles at her sides.
It's a project indicative of how Noriega, Sinclair and others have been using their gifts to transform the way people see the City of Uvalde, and remember the victims gone too soon.
"It's hard to summarize the impact of the mural project, but the takeaway is that these children were loved. They were talented," Noriega said. "People will remember the first thing, probably, how they died. But the families want people to remember how they lived."