SAN ANTONIO — Gamboa's Creations is where the magic happens for Carolina Gamboa.
Music always plays in the background of the south-San-Antonio boutique, providing a soundtrack to the local business owner as she carries out her labor of love backdropped by messages of faith.
"I love it, it's my passion," says Gamboa about her crafts shop that's been around since 2017. "My biggest thing has been memorials; memorial T-shirts, caps."
Recently, this craftswoman has been hard at work on a special project commissioned by stranger she met in the aftermath of tragedy. As South Texas commemorates the one-year anniversary of the Robb Elementary shooting that claimed 21 lives, Gamboa and Arnulfo Reyes – a former Robb teacher who survived the gunfire last May – have collaborated to ensure the victims' names aren't lost, but instead flying high.
This project is more than one of personal passion. Gamboa considers it an assignment from God.
"It was a lot... a lot," she said. "But I have no regrets. It was the biggest project, I would say, in my career. And I am grateful."
Gamboa would never have crossed paths with Reyes if it weren't for the events of May 24, 2022. Now that they have, it's a partnership born from a desire for long-term recovery.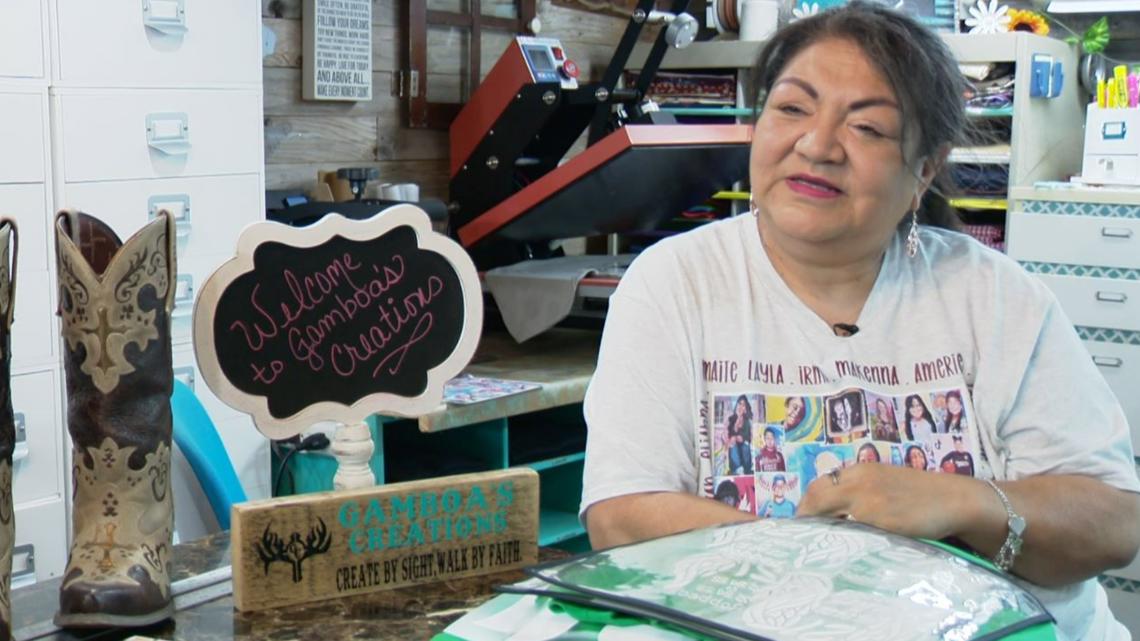 "We are now a year later," Gamboa said, "and I think we haven't even begun to heal."
Reyes posted a call to action on Facebook, seeking someone willing to make 21 orange-colored flags in the name of raising awareness over gun violence. It got Gamboa's attention.
"I told him, 'I'll do it. I can help you.'"
She sent him a Facebook message, then got to work. She collected donations for the vinyl material and didn't charge a dime for her three weeks of hard work.
Each 5-foot-by-3-foot flag bears the name of a Robb Elementary victim, while a 22nd reads simple: "21." They will join murals, musicians and memorials in remembering the children and teachers who died one year ago this week.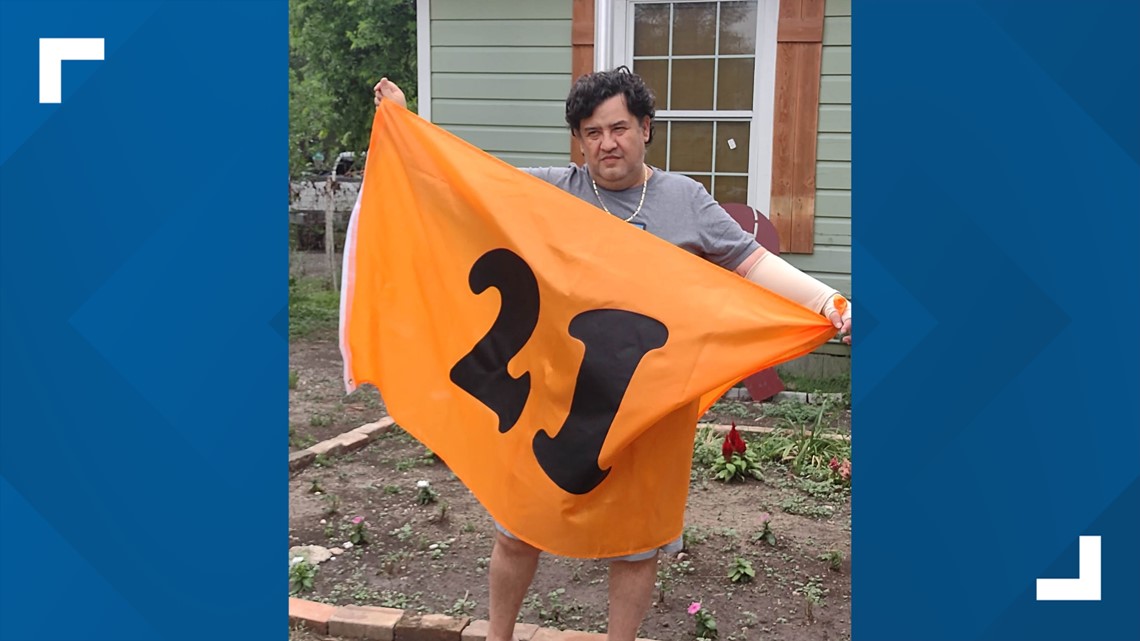 "(I was) working on them everyday, and my husband would come in after work," Gamboa said. "I was the instrument that God put there to do it. I give God all the glory; without him, we wouldn't do any of this."
She delivered the completed flags to Reyes a couple weeks ago, who in turn passed them on to victims' families so they could hang them in their yard.