REUNITED! Mother locates long-lost daughter after 49 years
With the help of her five children, social media and a court-appointed intermediary, Karen Campbell had a chance to make things right.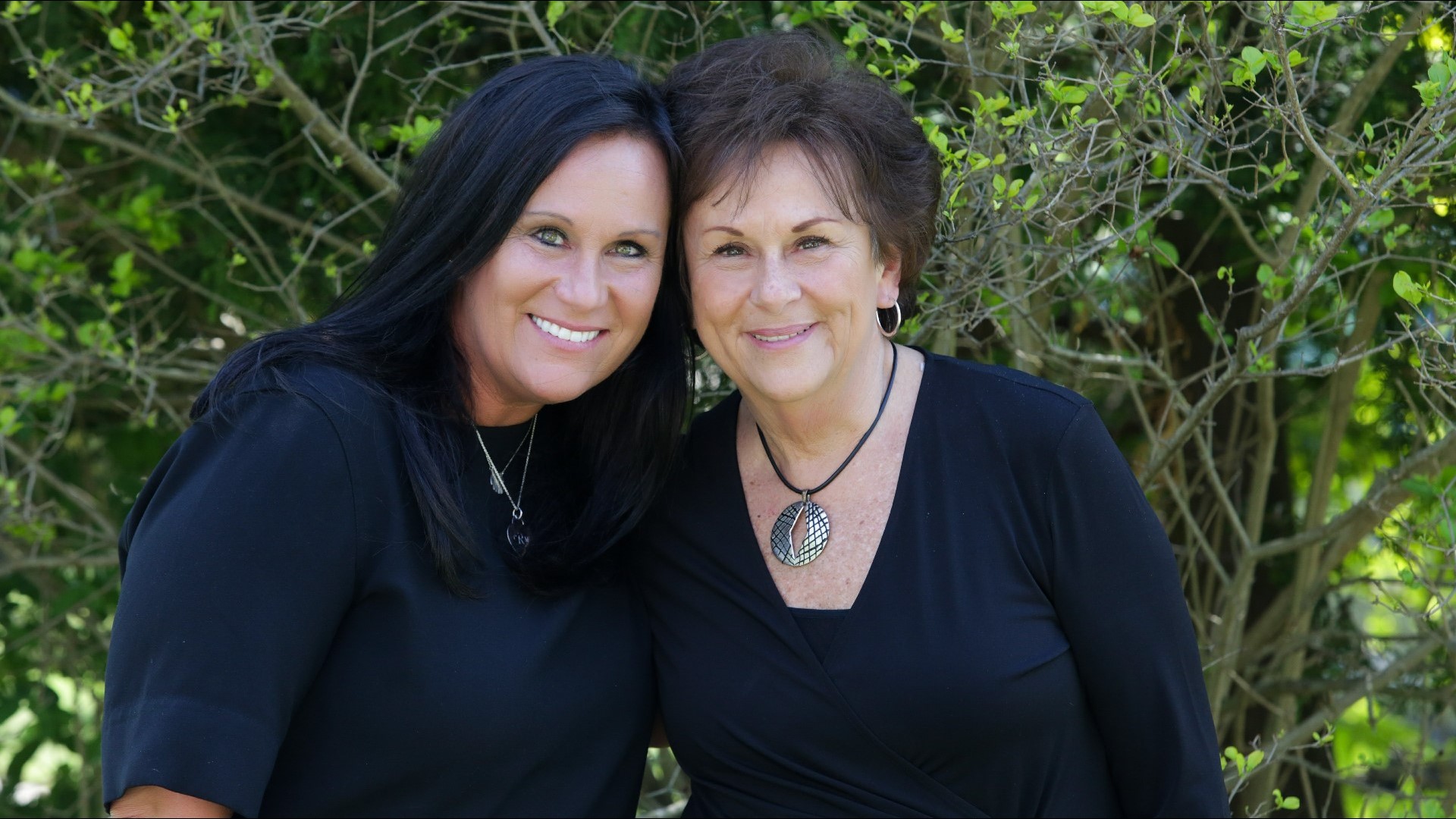 A woman from Grandville, Michigan made a very difficult decision nearly a half-century ago, and it's weighed on her mind ever since. With the help of her five children, social media and a court-appointed intermediary, she had a chance to make things right.
In 1968, Karen Campbell was a 20-year-old college student at Central Michigan University, using the summer months to catch up on credits.
"I got pregnant," said Karen. "At that time, if women got pregnant out of wedlock, it was a big secret."
During her pregnancy, Karen had a tough decision to make -- to either keep the baby or relinquish her for adoption.
"The baby's father and I discussed marriage, but those plans fell through," said Karen. "When he was no longer in the picture, my parents were willing to support me and help me raise the baby if I chose to keep it."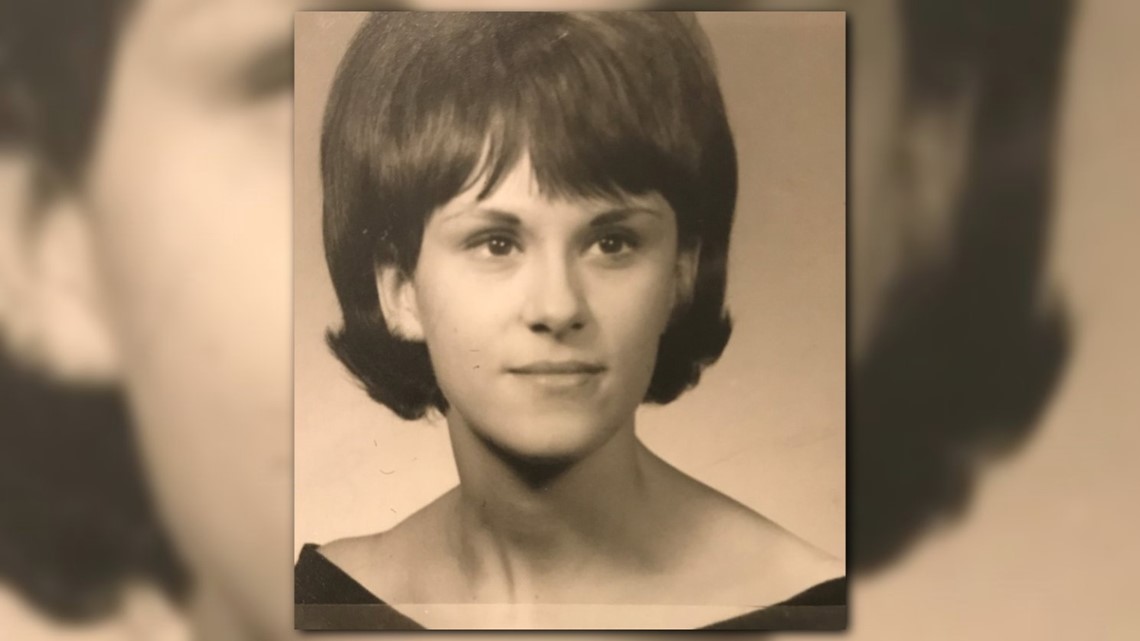 On May 25, 1969, Karen gave birth to Rita Marie Campbell. Karen decided not to keep Rita, and chose a closed adoption through Catholic Social Services in Grand Rapids, Michigan.
"A closed adoption meant all information about the child was sealed, including who ending up adopting her, where she was living, and if the child's name was changed," said Karen. "Legally, we could do nothing."
One year after she put Rita up for adoption, Karen Campbell became Karen Deckrow. She and her husband John began building a family of their own, eventually bringing four daughters (Sara Deckrow-Anthony, Rachel Deckrow-Rydbeck, Amanda Deckrow-Wideman and Kaylie Deckrow-Mannard) and a son (Aaron Deckrow) into the world.
Despite having what was, and felt like, a complete family, Karen continued to have fleeting thoughts about Rita.
"In 1990, I contacted Catholic Social Services and asked to have a note placed in Rita's file," said Karen. "The note basically said if Rita ever contacted them and asked to meet her biological family, to please let me know.
"But I never heard anything."
Karen said once each of her children became teenagers, she sat each of them down and told them they have a half-sister somewhere, and why she didn't know where she was.
"Once she revealed that to me, I was in shock," said Kaylie Mannard, Karen's youngest child. "I just had so many questions."
"I had no idea what to do with that information," added Rachel Rydbeck, who is also one of Karen's daughters. "For me, it wasn't until having kids of my own and realizing the magnitude of how hard that would have been for my mom, that made me want to find my half-sister."
As the years continued to pass, so did numerous Deckrow family gatherings where the topic of finding Rita would come up. Karen's kids grew into adults, and their passion and need for finding their sibling strengthened.
"There was too much talk but no action," said Rachel.
That ended on July 4, 2017. The Deckrow family gathers every year on Independence Day at the family's cottage on Gun Lake, which is located in Barry County, Michigan.
"We update our family photo on the Fourth of July every year," said Karen. "When I looked at the 2017 photo, my desire to find Rita really intensified."
The family decided at their July gathering that talk is cheap, and the time had come to begin a search.
"I wasn't going to let another holiday go by that we're all together and still talking about this, and this be something everybody wants," said Rachel. "So, let's put some legs on it."
Sometime between Christmas and New Year's Day 2017, Rachel went to the store and bought a sheet of yellow-colored cardboard and some markers. She wrote a message on the board saying:
"HELP US FIND OUR SISTER; BORN MAY 25, 1969; Birth name: Rita Marie Campbell; St, Mary's Hospital, Grand Rapids, Michigan; Mother: Karen Marie Campbell; Adoption agency: Catholic Social Services; Memorable feature: Bright blue eyes; 4 half sisters; 1 half brother; Please share."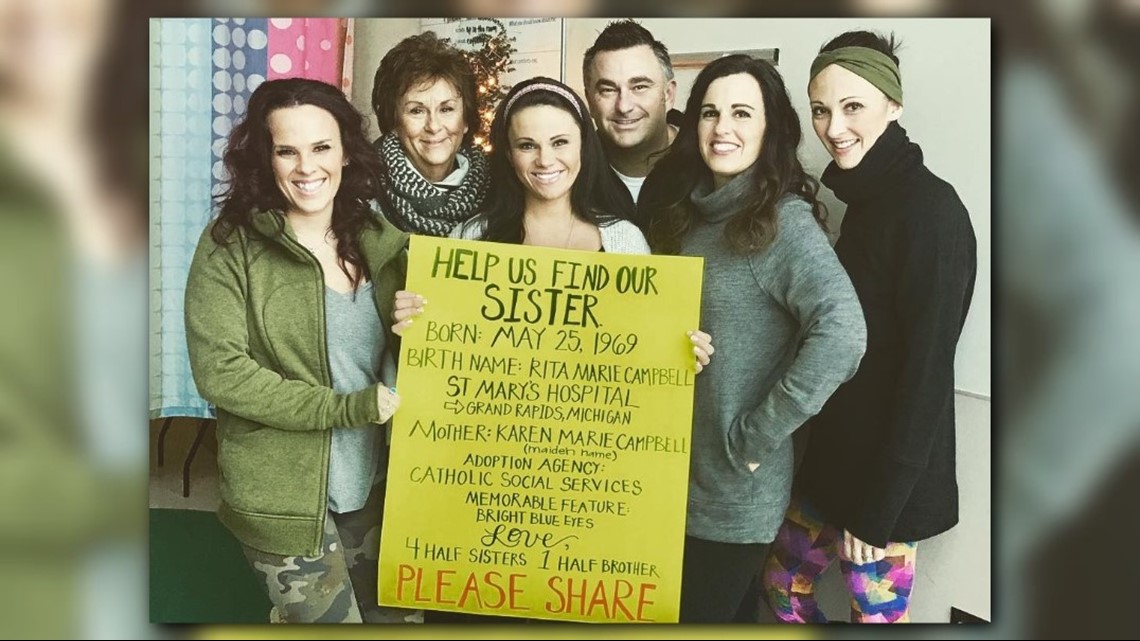 On New Year's Day 2018, Rachel gathered all of her siblings together, along with Karen, and had a picture taken with all of them holding the poster. Sara Deckrow-Anthony, one of the siblings, put the picture on her Facebook page, and it didn't take long for the post to gain some serious momentum, then quickly go viral.
"That post was shared on Facebook 15,000 times," said Karen. "We all thought, well, maybe this will do it."
Meantime, while the picture with the poster was making the rounds, Rachel wasn't going to relax and wait for her long-lost sister to reach out to her on Facebook Messenger. She began pursuing other avenues.
"In April [2017], I contacted the adoption agency for advice," said Rachel. "They told me what I could do legally, and one of the options was to hire a court-appointed intermediary. The intermediary is like a detective, and could find Rita and ask her if she'd like to connect with us."
A few weeks went by, then Karen's phone rang. On the other end of the line was a piece of news she'd waited 49 years to receive.
"[The intermediary said} we've located your daughter," said Karen.
Rita's name is no longer Rita -- it was changed to Carrie.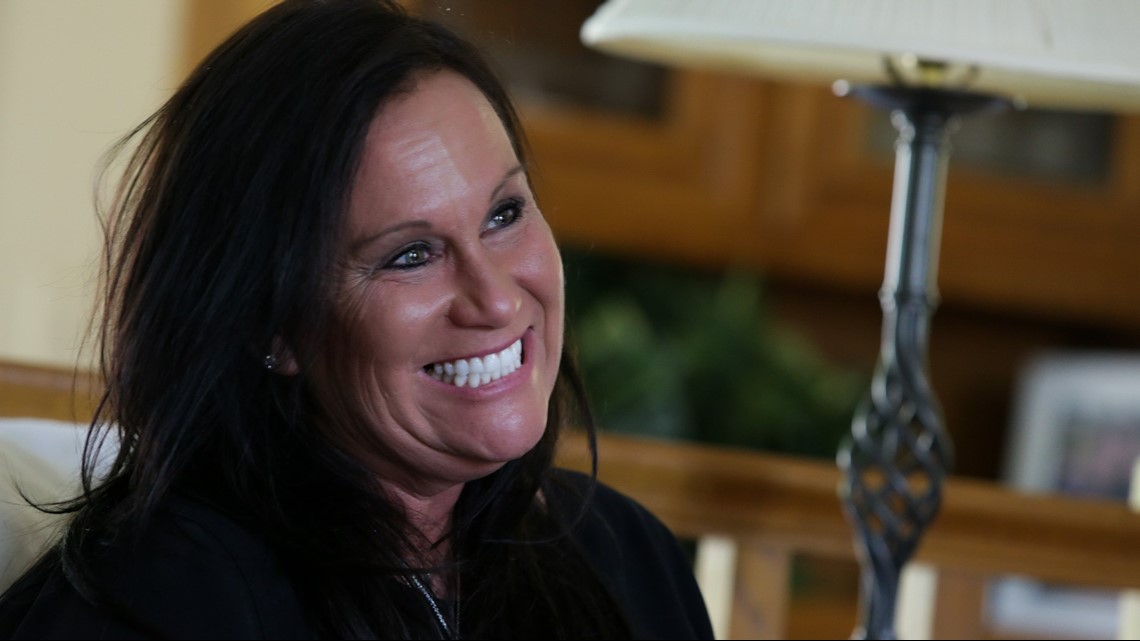 "The intermediary gave me Carrie's email address and that's how I initially reached out to her," said Karen. "We began corresponding."
Carrie Roux lives in Waterford, Michigan, which is 36 miles northwest of Detroit.
"I was at work one day and decided to check my Facebook," said Carrie. "A post adoption worker had sent me a personal message, letting me know that my birth-mother was searching for me.
"As an adopted child, you always think that this day could happen, but you just never expected it after 49 years."
Carrie said she was initially scared about the request, but once the shock wore off, curiosity got the best of her. Emails eventually escalated to matching her mother's and siblings' names to Facebook accounts.
That's how everybody got so see each other for the first time.
"I knew I would look like my biological family, but I didn't know to this extent," Carrie said. "I was so excited to see how much I look like my mother. That was one of the best feelings I've ever had."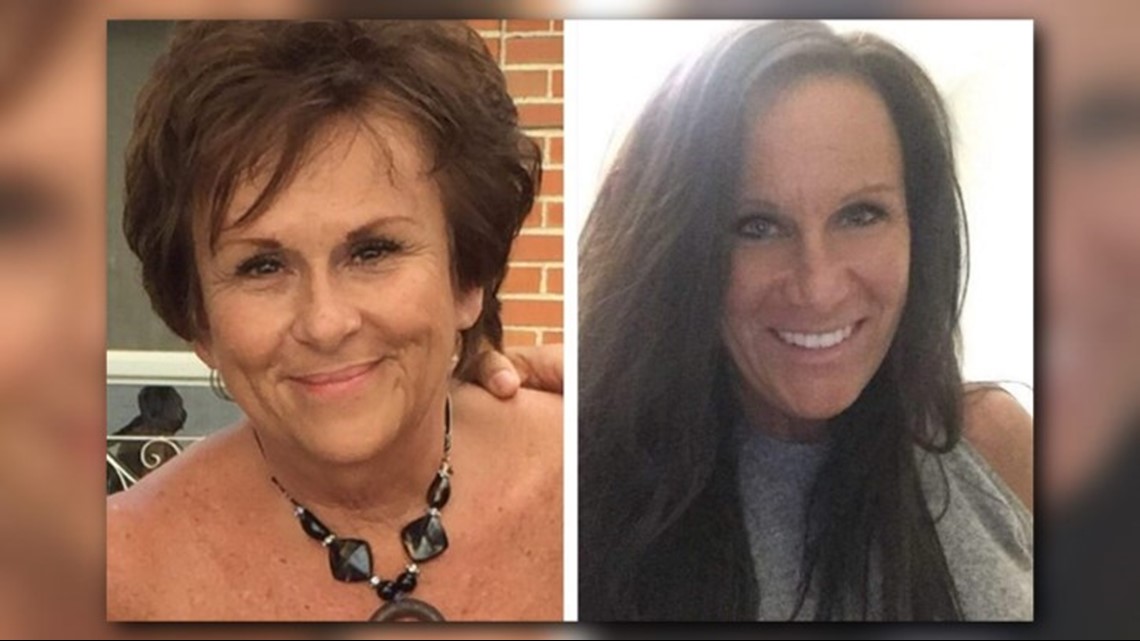 Karen and Carrie decided to meet, and they picked the perfect day to do it.
"To make it totally Hallmark, we met on my birthday," said Carrie.
So, on May 25, Carrie hopped in her car and made the two-hour trek from Waterford to Grandville to meet her mother -- 49 years to the day of their first and only meeting.
"I was looking forward to it," said Carrie. "I was just really excited to meet everybody because we had already started relationships [through email and social media]."
Karen and Carrie agreed to meet at Karen's Grandville home at 11 a.m.
"I saw a car drive up real slow, and I thought, I can't make her come to the door, so I went outside and met her half way [up the driveway]," said Karen.
"When I got out of the car, I think the first thing that came out of my mouth was,"Hi mom, I'm home," said Carrie.
"The two of us met alone," Karen said. "We went in the house and just sat here and talked, hugged and cried," said Karen. "It was beautiful."
"It got pretty deep pretty fast," Carrie said, describing the conversation she had with Karen. "It was surprisingly comfortable, and I felt like I was really connected to her."
After about an hour of talking, Karen texted her other five children who were eagerly awaiting their chance to meet their big sister for the first time.
"Once mom texted us, we call crammed into a car and drove over to the house as fast as we could," said Kaylie. "The whole time, I kept telling myself that I needed to control my excitement so [Carrie] would think I was normal."
When Rachel, Amanda, Aaron, Kaylie and Sara arrived at the house, Carrie came out of the front door and began hugging her siblings one by one on the front lawn.
"I jumped and screamed when I saw her," said Rachel. "I guess that was my way of totally playing it cool."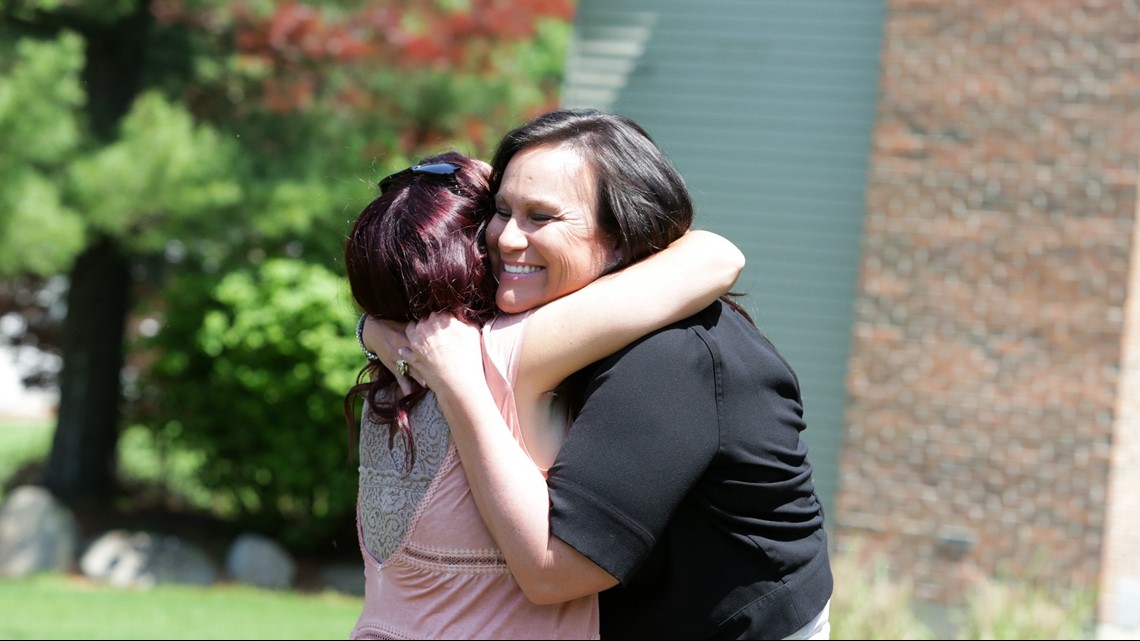 Once everybody made it inside the house, the introductions continued for Carrie. She was able to meet her 93-year-old grandmother, Yole, for the first time.
"Grandma was acting like she was seeing an angel," said Kaylie. "Grandma kept holding Carrie's face and wouldn't let go."
Carrie and Yole sat down in front of the fireplace. Yole opened a book and pulled out what appeared to be an old, faded, tattered piece of paper.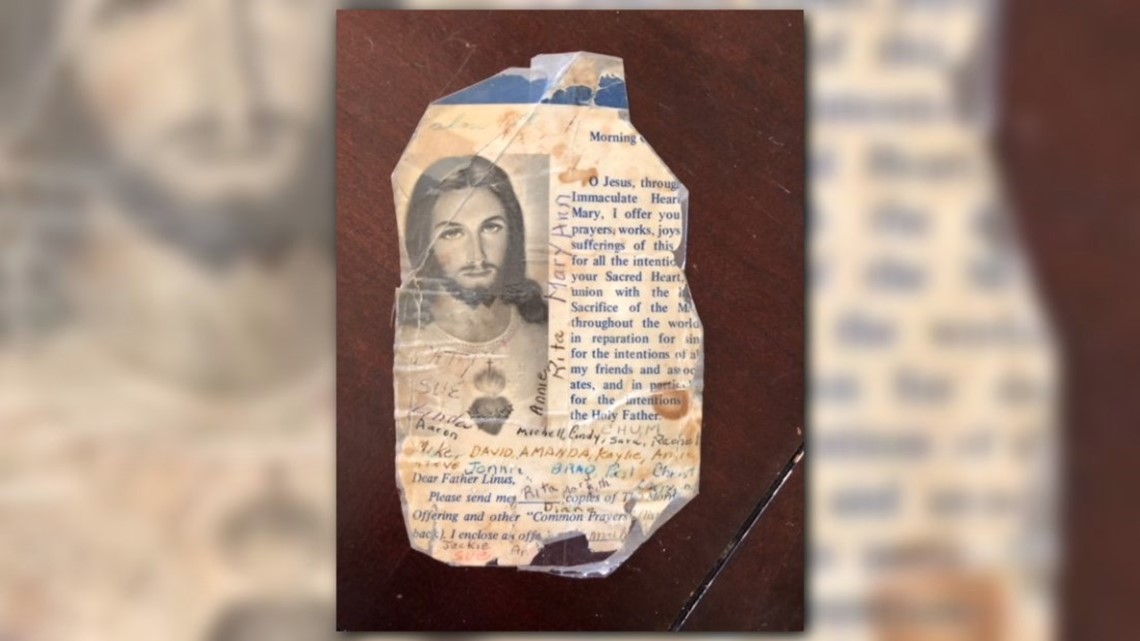 "I have been praying for you ever since you were born," said Yole to Carrie.
Yole presented Carrie with a prayer card. On it was the name Rita, and it was mixed among all of the names of the grandchildren.
"When she told me about the prayer card I started to cry," said Carrie. "To think that somebody prayed for me all these years, and they never knew me, that's pretty amazing."
Four days later, May 29, Karen Deckrow celebrated her birthday.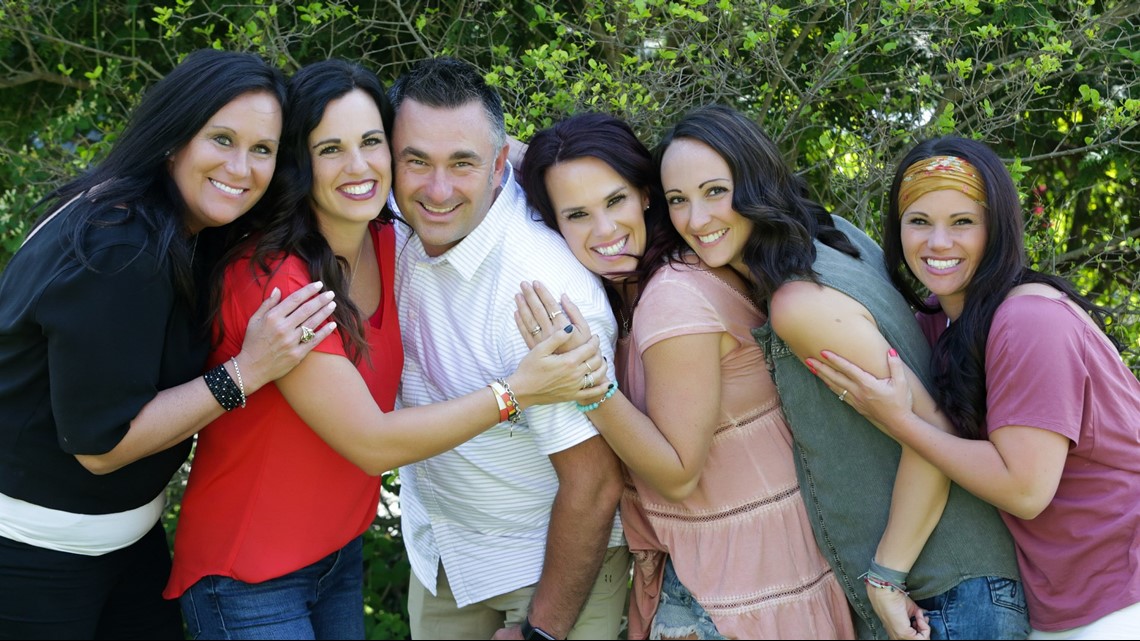 "I told my siblings that we had our present for mom," said Rachel, jokingly. "What more does mom want than her daughter, so we worked out that we were able to combine both of their birthdays."
Six weeks later, it was back to the Gun Lake cottage for the Deckrow's annual July 4th celebration. This time there was a very different feeling -- a feeling of completion.
The one who had been missing was actually there mingling with her newly-found family members.
"I'm really, really lucky," said Carrie. "I couldn't have handpicked better people or handpicked a better mother."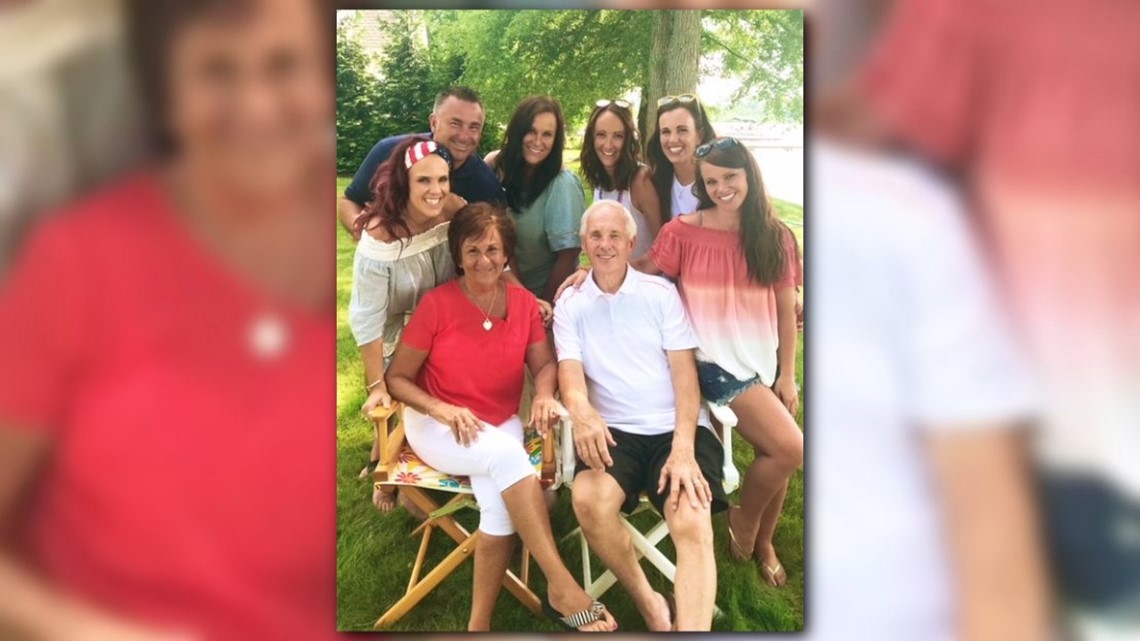 Their time together concluded with the update of their annual image. The family photo that finally triggered the search for Carrie was about to finally become whole.
"This wasn't just about me meeting her," said Karen. "It wasn't about just exchanging Christmas cards every year going forward. It's an encompassing family unit that we want her to become a part of, and I think she feels that way."
The Deckrows and Carrie have stayed in close communication, and plan to continue to do so. They have 49 years to break down, and many more ahead to share and create new memories together.