Voter Guide 2020 | Everything you need to know about the election in San Antonio and Texas
From voter registration questions to explaining how to cast your vote, here's the latest information about the upcoming election in San Antonio and Texas.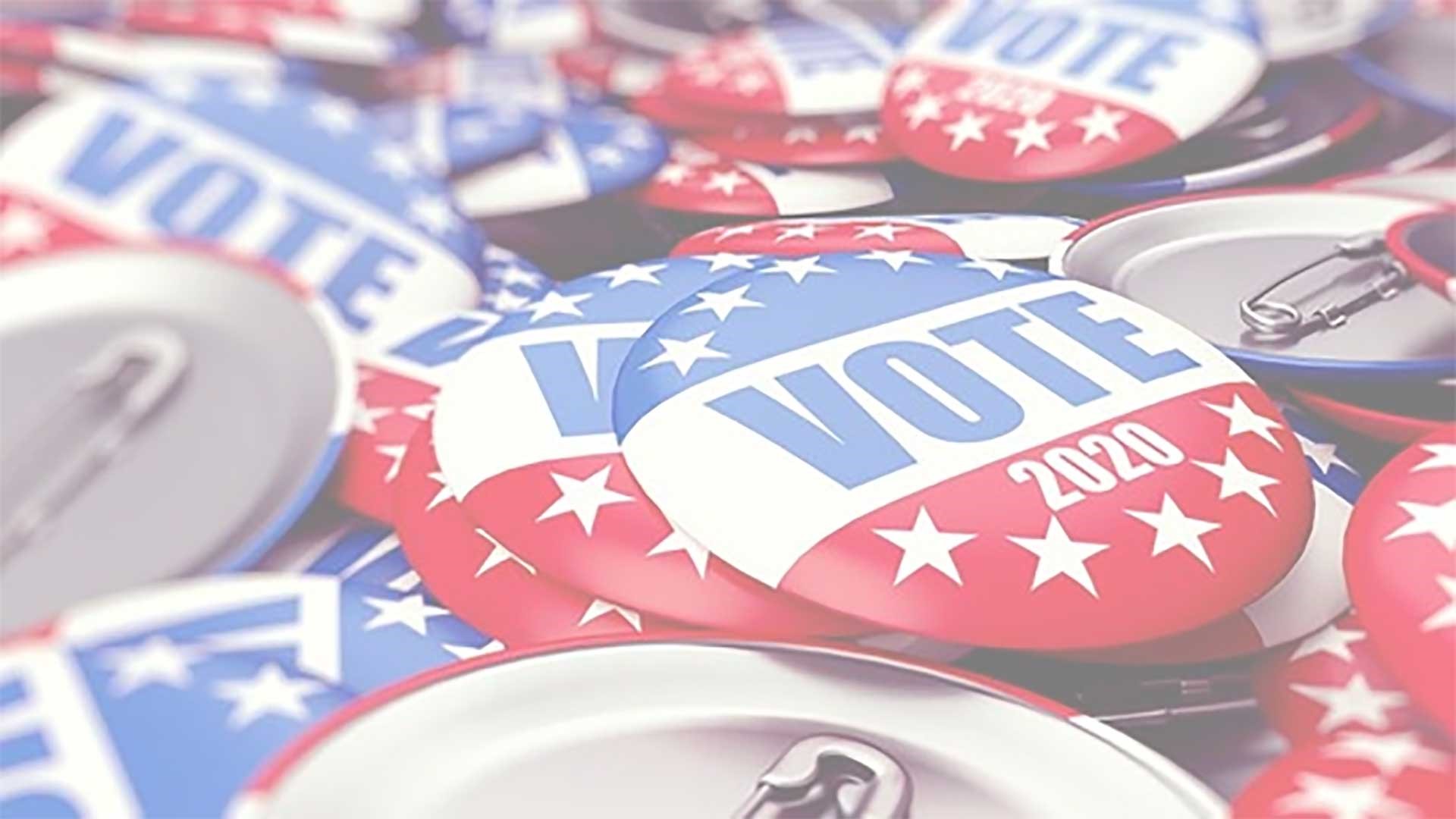 Election Day is November 3. The race to be the next president of the United States headlines the ballot, but the U.S. Senate race between M.J. Hegar and John Cornyn will also be decided. In U.S. House District 23, Gina Ortiz Jones and Tony Gonzales are vying to replace retiring Rep. Will Hurd. And the Texas House is also in the balance as Democrats try to win a majority for the first time in nearly two decades.
We're presenting this voter guide in chronological order of the process. The topics include:
How to register to vote.
Key dates for the November 3 election.
How to cast your vote in the election.
Learning about candidates and issues.
Turning in your ballot.
Making sure your vote is counted.
Voting during the pandemic.
Tracking elections results.
Chapter one
:
How to register to vote
Chapter two
:
Key election dates
Here are the dates you'll need to know in order to prepare for the general election in Texas:
October 5 -- Last day to register to vote
October 13 -- Early voting starts
October 23 -- Last day to apply for ballot by mail
October 30 -- Last day of voting early by personal appearance
Last day to receive ballot by mail - November 3 at 7 p.m. if carrier envelope is not postmarked or November 4 at 5 p.m. if carrier envelope is postmarked by 7 p.m. at the location of the election on Election Day.
Chapter three
:
How to cast your vote
EARLY VOTING
There are dozens of early voting locations across Bexar County. Several larger locations are being used this time to allow people to practice social distancing during voting, including the AT&T Center. To find a complete list of early voting locations, click here, or consult the map below.
Registered voters in the county will have the chance to submit a ballot in-person from Oct. 13 through Oct. 30. Here are the times for each day:
Tuesday, Oct. 13 to Saturday, Oct. 17: 8 a.m. to 6 p.m.
Sunday, Oct. 18: noon to 6 p.m.
Monday, Oct. 19 to Saturday, Oct. 24: 8 a.m. to 8 p.m.
Sunday, Oct. 25: noon to 6 p.m.
Monday, Oct. 26 to Friday, Oct. 30: 8 a.m. to 10 p.m.
Early voting is starting sooner this year due to the coronavirus pandemic. The extension of voting dates was authorized by Texas Gov. Greg Abbott in this proclamation.
The video below shows how to find early voting locations:
MAIL-IN VOTING
Because of the COVID-19 pandemic, there is expected to be a surge in mail-in voting. You have to meet certain criteria to cast your ballot by mail. They are:
Away from the county of residence on Election Day and during the early voting period
Sick or disabled
65 years of age or older on Election Day
Confined in jail, but eligible to vote
Essentially, fear of getting the coronavirus should not make a person eligible to request a mail-in ballot. However, the Bexar County Elections Department is allowing people with certain health conditions, listed by the CDC, to apply for a mail-in ballot. Those conditions are listed here.
How do I get my mail-in ballot?
There are several key steps to ensure your ballot is counted this year.
Click here to fill out the application. The deadline to request a mail-in ballot is Oct. 23, and the request must be received by that date, not postmarked.
If your county elections office receives your application to vote by mail more than 45 days before Election Day, they must send your ballot at least 30 days out from the election. If your application is received after the 45-day mark, the county must mail out your ballot within seven days of approving your application, according to the Texas Tribune.
The Bexar County Elections Office warned earlier this summer that it is important to request a mail-in ballot as early as possible to avoid a backlog and possibly not receiving the ballot in time.
IN-PERSON VOTING
You don't want to get to a polling location and not be ready. There are certain types of ID you need to show before you cast your ballot.
Bexar County Elections Administrator Jacque Callanen demonstrates how the county's new voting machines work in this video:
IS MY VOTER REGISTRATION INFORMATION PUBLIC?
Voter privacy rules vary by state. In Texas, if you are registered to vote, your name, address, precinct you live in and registration number is public record. But your birthday or social security number is kept confidential. The Texas secretary of state allows certain individuals to keep their information confidential, including law enforcement, judges and some crime victims.


Chapter four
:
Who's on the ballot?
Chapter five
:
Making sure your vote is counted
The simplest way to make sure your vote is received on time is to vote early at one of the early vote centers, which will be open starting Oct. 13 across Texas.
Anyone not voting in person should make sure to mail in their ballot so that it is postmarked by Nov. 3 at 7 p.m. and received by the county clerk no later than Nov. 4 at 5 p.m.
In addition, the ballot can be brought directly to the county clerk's office.
Chapter six
:
Voting during the pandemic
Elections officials are taking precautions to protect voters coming the polling places to cast their votes this October and November.
This includes adding larger polling sites to enable better spacing of voters and voting machines, plus other measures to help with social distancing and to limit the possibility of spreading the coronavirus through touch pads and other contact points.
Chapter seven
:
Tracking election results
KENS5.com will have live updates of the presidential race, statewide balloting and local elections in Bexar County throughout election night and into the coming days as results continue to be counted from absentee and mail-in voting.
A link to the election results page will be included in this guide once Bexar County releases its official ballot for the November 3 general election.