Voter Guide 2023 | Everything you need to know about the runoff election in San Antonio
From voter registration questions to explaining how to cast your vote, here's the latest information about the June runoff election in San Antonio.
Getty Images/iStockphoto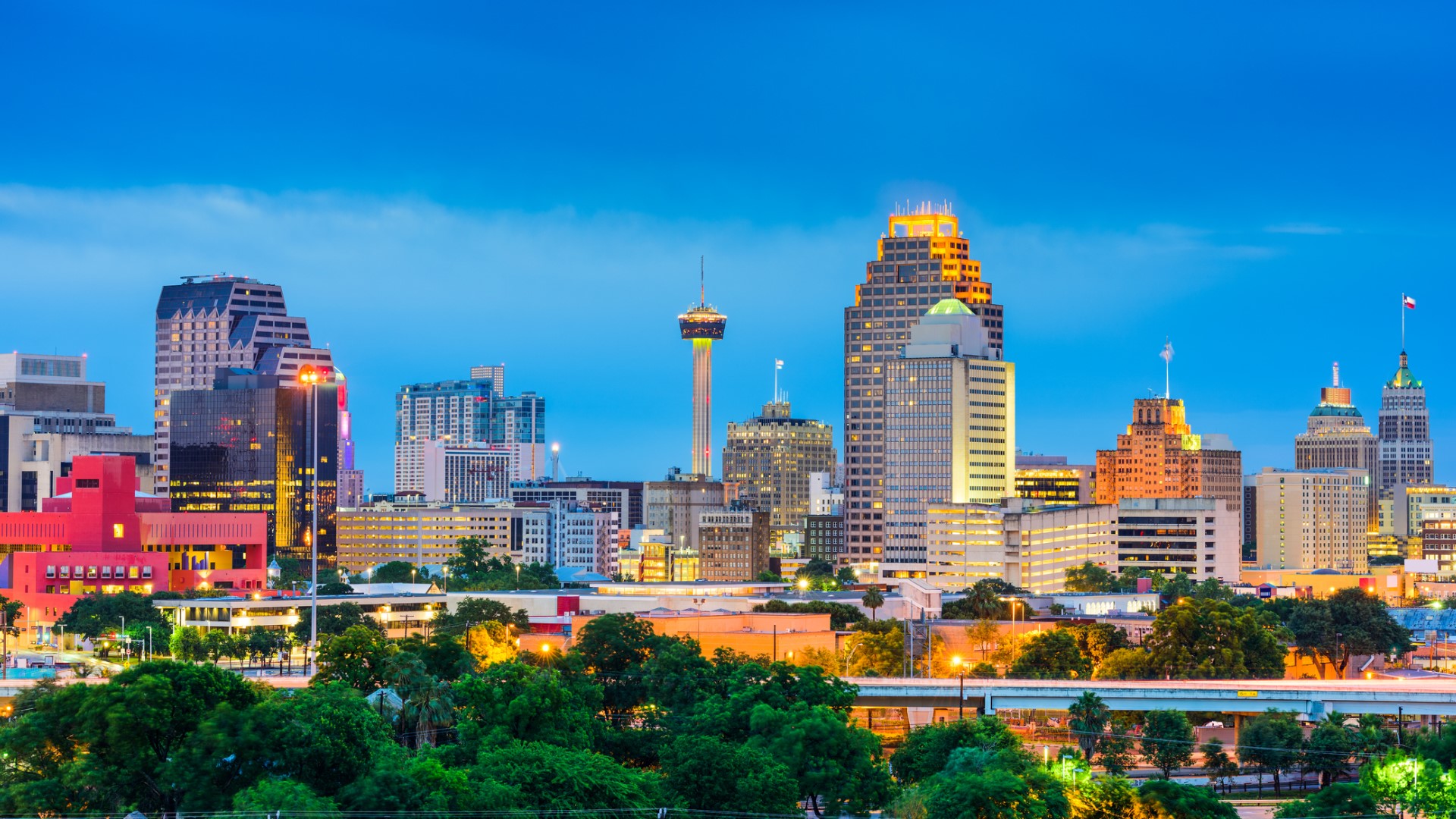 Mayor Ron Nirenberg secured a final term, a controversial city charter amendment was soundly defeated and most City Council races were decided when San Antonio voters took to the polls on May 6.
But a runoff election is needed to determine who will represent City Council Districts 1 and 7 for the next two years. That election is set for June 10, with early voting kicking off May 30.
When polls close, all results will be posted at KENS5.com/elections. We're here to make sure you have everything you need to be ready.
We're presenting this voter guide in chronological order of the process. The topics include:
How to register to vote.
Key dates for the election.
How to cast your vote in the election.
Learning about candidates.
Tracking elections results.
How to register to vote
:
The deadline has passed for the runoff election. If you don't know whether or not you're registered to vote, you can check here.
Key election dates
:
Here are the dates you'll need to know in order to navigate the election process in Texas:
Thursday, April 6: Last day to register to vote in the election.
Monday, April 24 to Tuesday, May 2: Early voting window for the election.
Tuesday, April 25: Last day to apply to vote by mail.
Saturday, May 6: Election Day.
Sunday, May 30 to Tuesday, June 6: Early voting for the election runoff.
Saturday, June 10: Primary election runoff.
How to cast your vote
:
On Election Day
The polls in Bexar County will be open from 7 a.m. to 7 p.m. for the runoff election on Saturday, June 10. Those who are in line when polls close will have a chance to fill out and cast their ballot.
Remember: Just because you're registered doesn't mean you won't need to be ready at the polls. Make sure to have at least one of the following types of ID:
Texas driver's license
Texas election ID certificate
Personal Texas ID card
Texas handgun license
U.S. citizenship certificate with photo
U.S. military ID
U.S. passport (book or card)
For those who don't have and can't reasonably obtain one of those kinds of identification ahead of Election Day, click here to find out your options.
Early voting
Early voting in Bexar County will be open on most days between May 30 and June 6, allowing community members the opportunity to cast their ballots ahead of the runoff election. Polling hours also depend on the day:
Tuesday, May 30: 8 a.m. to 6 p.m.
Wednesday, May 31: 8 a.m. to 6 p.m.
Thursday, June 1: 8 a.m. to 6 p.m.
Friday, June 2: 8 a.m. to 6 p.m.
Saturday, June 3: 8 a.m. to 8 p.m.
Sunday: Closed.
Monday, June 5: 8 a.m. to 8 p.m.
Tuesday, June 6: 8 a.m. to 8 p.m.
Voters needed to bring one of the forms of ID listed in the section above. Find a list of early voting locations in Bexar County here.
Mail-in voting
Texans have the ability to vote by mail but must meet at least one of the following criteria:
If you're 65 years of age or older on Election Day.
If you're sick or disabled (here that means having a sickness or physical condition preventing you from appearing at the polls on Election Day without a likelihood of needing personal assistance or of injuring your health).
If you're going to be out of the county on Election Day or during the early-voting period.
If you're expected to give birth within three weeks before or after Election Day.
If you're confined in jail, but are eligible to vote.
Those eligible must fill out this absentee-ballot application and submit it to the Bexar County Elections Office by May 30 to be able to submit a mail-in ballot for the runoff election.
Voter ID
You don't want to get to a polling location and not be ready. There are certain types of ID you need to show before you cast your ballot.
Is my voter registration information public?
Voter privacy rules vary by state. In Texas, if you are registered to vote, your name, address, precinct you live in and registration number is public record. But your birthday or social security number is kept confidential. The Texas secretary of state allows certain individuals to keep their information confidential, including law enforcement, judges and some crime victims.
What's on the ballot?
:
Unlike the lengthy ballot voters were presented with on May 6, the runoff ballot will be comprised of just two sets of names to decide between:
Sukh Kaur and Mario Bravo (incumbent) in District 1
Marina Alderete Gavito and Dan Rossiter in District 7.
Bravo is trying to secure a second term on City Council after he was censured in November for publicly berating former council member Ana Sandoval two months prior. Standing in his way is Kaur, a former teacher who managed to collect 34% of the vote to Bravo's 26% on May 6.
Meanwhile, the District 7 representative will be a new face after Sandoval resigned the seat this year. Alderete Gavito and Rossiter were the top two vote-getters in the May election, collecting 43% and 21% of the vote, respectively.
Below is how the city leadership is looking ahead of the June 10 runoff.
Ray Adam Basaldua
Christopher T. Schuchardt
Christopher Longoria
Ron Nirenberg - Winner
Armando Dominguez
Michael Idrogo
Gary Allen
Michael Samaniego
Diana Flores Uriegas
Rose Requenez Hill
Edward Earl Giles
Patrick Jones
Carla Walker
Jalen McKee-Rodriguez - Winner
Denise McVea
James M. Guild
Michael John Good
Wendell Carson
Denise Gutierrez
Jayden Muñoz
Phyllis Viagran - Winner
Erin Gallegos Reid
Larry La Rose
Adriana Rocha Garcia - Winner
Gregoria De La Paz
Arturo Espinosa
Teri Castillo - Winner
Rudy Lopez
Irina Rudolph
Melissa Cabello Havrda - Winner
Chris Baecker
Dan Rossiter
Marina Alderete Gavito
Manny Pelaez - Winner
Cesario Garcia
Jarrett Lipman
David Allan Lara
John Courage - Winner
Dominique Lui
City Council, District 10
Madison Gutierrez
Robert Flores
Margaret Sherwood
Rick Otley
Bryan R. Martin
Marc Whyte - Winner
Joel Solis
Tracking election results
:
KENS5.com will have live updates of all results in the Bexar County and Texas elections throughout the election cycle and into potential runoffs. All results will be posted at KENS5.com/elections.