Voter Guide 2022 | Everything you need to know about the Primary Runoff election in San Antonio and Texas
From voter registration questions to explaining how to cast your vote, here's the latest information about the upcoming election in San Antonio and Texas.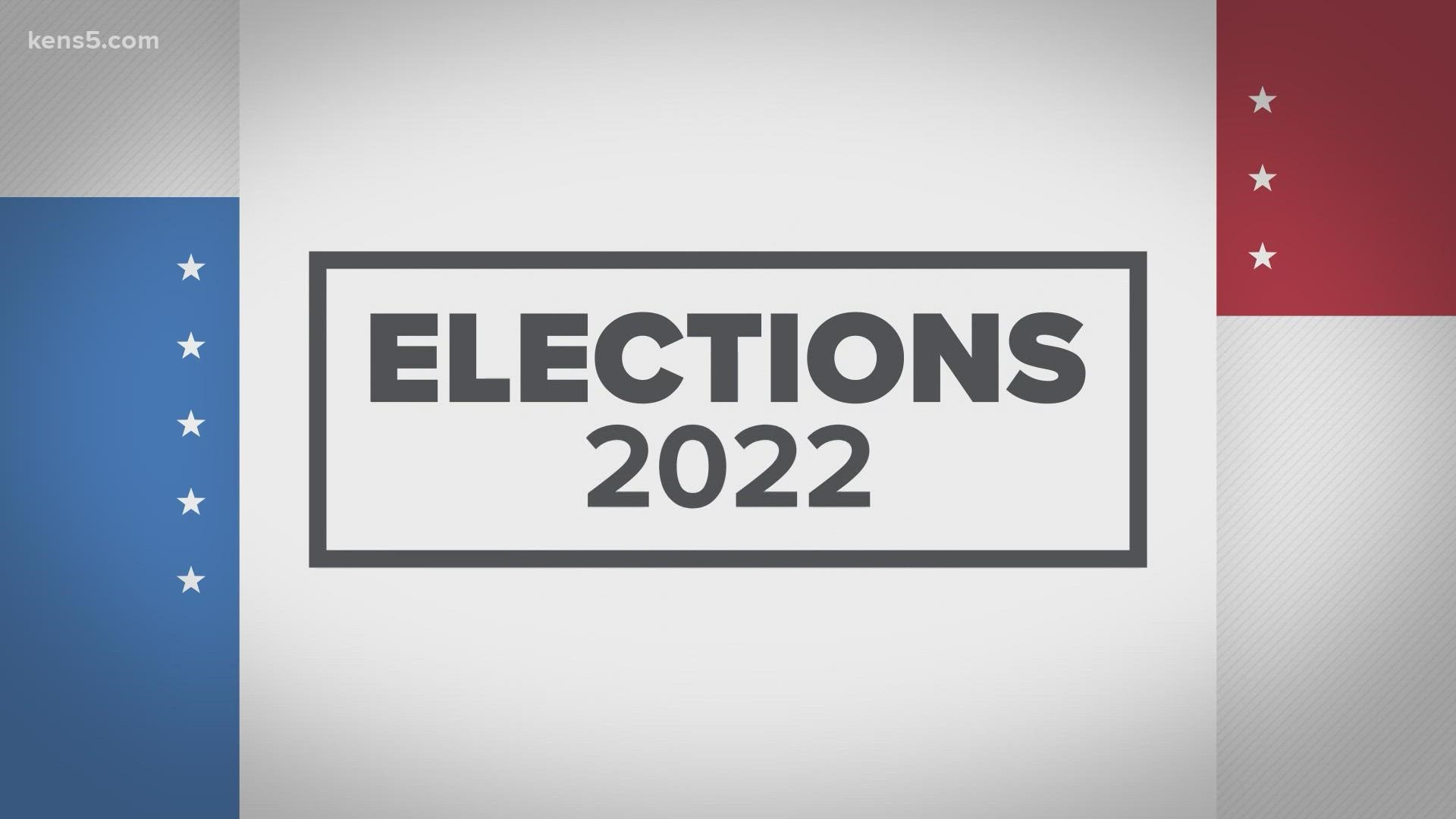 Texas held its party primary elections on March 1, and now it's time to hold runoff elections for primary races that weren't decided in March.
That happens when none of the candidates receives at least 50 percent of the primary votes. In those cases, a runoff election is held between the top two vote-getters.
Early voting came to an end on Friday, May 20, and now all eyes turn toward the primary runoff election day, set for Tuesday, May 24.
We're presenting this voter guide in chronological order of the process. The topics include:
How to register to vote.
Key dates for the election.
How to cast your vote in the election.
Learning about candidates.
Tracking elections results.
Key election dates
:
Here are the dates you'll need to know in order to navigate the election process in Texas:
Monday, Jan. 31: Last day to register to vote in primary election.
Monday, Feb. 14 to Friday, Feb. 25: Early voting for primary election.
Tuesday, March 1: Primary election.
Monday, May 16 to Friday, May 20: Early voting for primary election runoff.
Tuesday, May 24: Primary election runoff.
Tuesday, Oct. 11: Last day to register to vote in general election.
Monday, Oct. 24 to Friday, Nov. 4: Early voting for general election.
Tuesday, Nov. 8: General election.
How to cast your vote
:
On Election Day
The polls in Bexar County will be open from 7 a.m. to 7 p.m. for the primary runoff on Tuesday, May 24. Those who are in line when polls close will have a chance to fill out and cast their ballot.
A complete list of voting locations can be found here. You can also find a sample ballot and those who represent you by entering your street name here.
Mail-in voting
Texans have the ability to vote by mail but must meet at least one of the following criteria:
If you're 65 years of age or older on Election Day.
If you're sick or disabled (here that means having a sickness or physical condition preventing you from appearing at the polls on Election Day without a likelihood of needing personal assistance or of injuring your health).
If you're going to be out of the county on Election Day or during the early-voting period.
If you're confined in jail, but are eligible to vote.
Those eligible must fill out this absentee-ballot application and submit it to the Bexar County Elections Office to be able to submit a mail-in ballot for the primary runoff election.
Voter ID
You don't want to get to a polling location and not be ready. There are certain types of ID you need to show before you cast your ballot.
Is my voter registration information public?
Voter privacy rules vary by state. In Texas, if you are registered to vote, your name, address, precinct you live in and registration number is public record. But your birthday or social security number is kept confidential. The Texas secretary of state allows certain individuals to keep their information confidential, including law enforcement, judges and some crime victims.
Who's on the ballot?
:


Bexar County residents will have several high-profile races to decide on during the primary runoff election.
Republican ballot
Tim Westley
Dawn Buckingham
Texas Railroad Commissioner
Sarah Stogner
Wayne Christian
U.S. Representative, District 28
Cassy Garcia
Sandra Whitten
U.S. Representative, District 35
Dan McQueen
Michael Rodriguez
Democratic ballot
Texas Lieutenant Governor
Michelle Beckley
Mike Collier
Rochelle Mercedes Garza
Joe Jaworski
Angel Luis Vega
Janet T. Dudding
Sandragrace Martinez
Jay Kleberg
U.S. Representative, District 21
Claudia Andreana Zapata
Ricardo Villarreal
U.S. Representative, District 28
Jessica Cisneros
Henry Cuellar
Tracking election results
:
KENS5.com will have live updates of all results in the Bexar County and Texas runoff elections throughout election night and into the coming days as results continue to be counted from mail-in voting. All results will be posted at KENS5.com/elections.