UVALDE, Texas — A Uvalde veteran found healing from post-traumatic stress disorder (PTSD) through exercise.
Now, he owns a business where he helps others in his hometown turn their life around.
"What they have access to now, the therapies, anything that they have now for those that are returning, it was completely different back in 2005," said Gonzales. "I don't think [PTSD] was really a part of what you would think about having to deal with coming back."
Born and raised in Uvalde, Joe Gonzales, always had a love for staying active.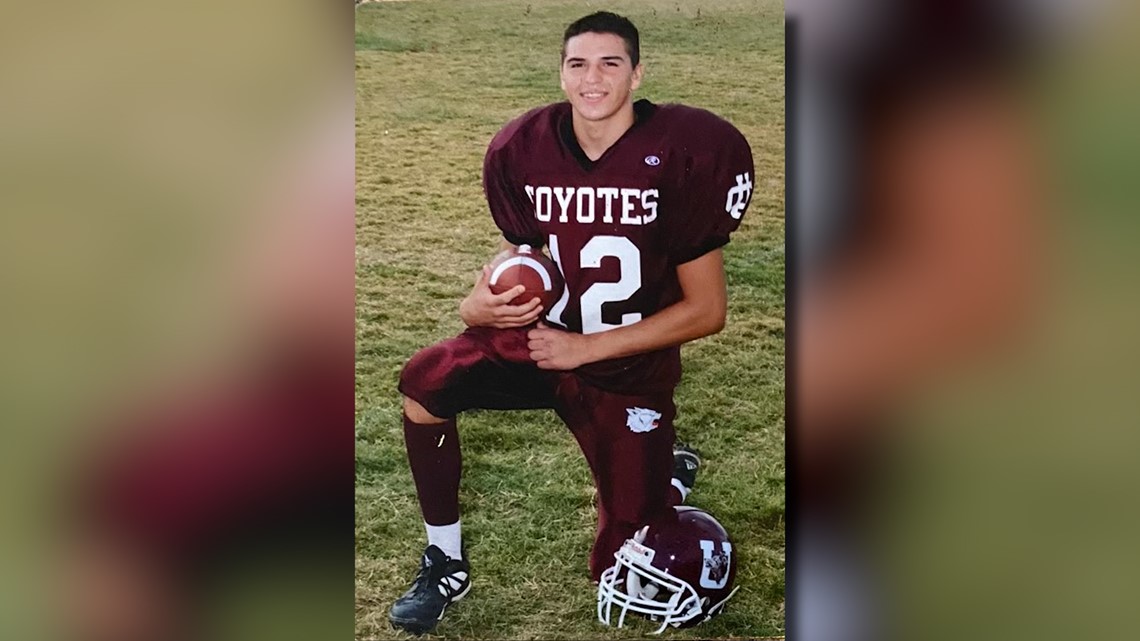 "I was always away from the house, always playing sports, it was just me."
After high school, Gonzales joined the military and deployed to Iraq in 2005. While in combat, he was struck by an IED, causing a traumatic brain injury and injuries to his back and elbow.
"I felt like IED's were attracted to me," said Gonzales. "We lost my platoon, in my company we lost quite a few marines -- some who were really close to me."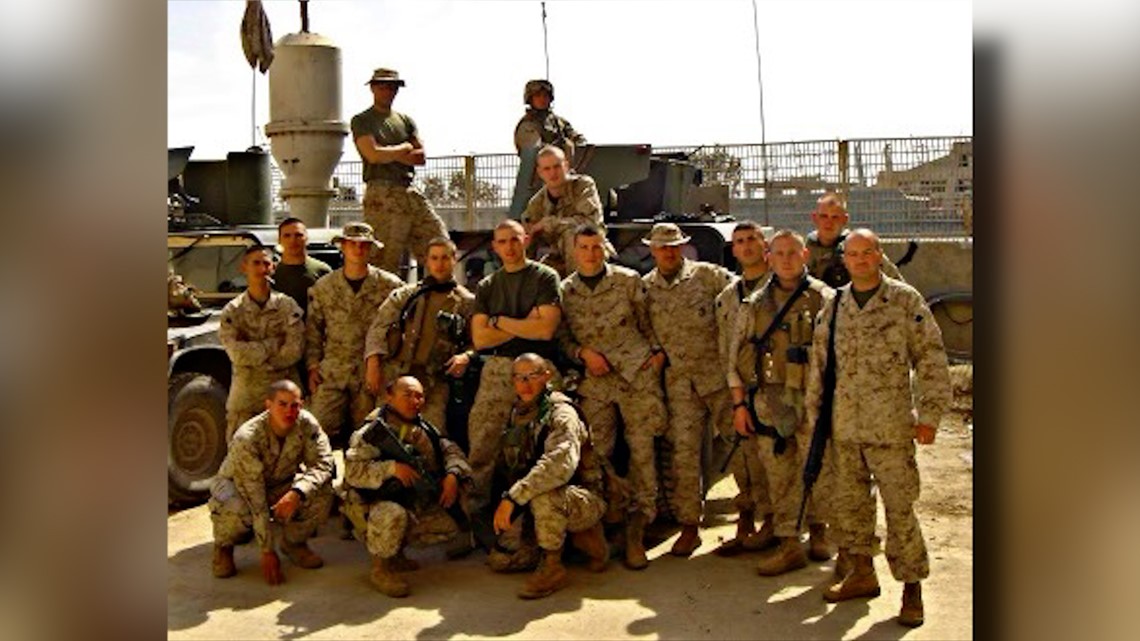 When Gonzales returned to the states, he realized he needed help to heal from PTSD.
"I have been rock bottom. Things happened to me that I choose to keep to myself," he explained.
One day, Gonzales was approached to join a sports program through Semper Fi & America's Fund, a non-profit that provides lifetime support to combat wounded servicemembers and their families.
"We would just hang out and you would never think about your problems. I can't even tell you how many good things came out of that. The friendships. We're still friends to this day," said Gonzales.
His first experience with Semper Fi & America's Fund got Gonzales hooked. Since his first marathon with the sports program, he continues to run one every year in Washington, D.C.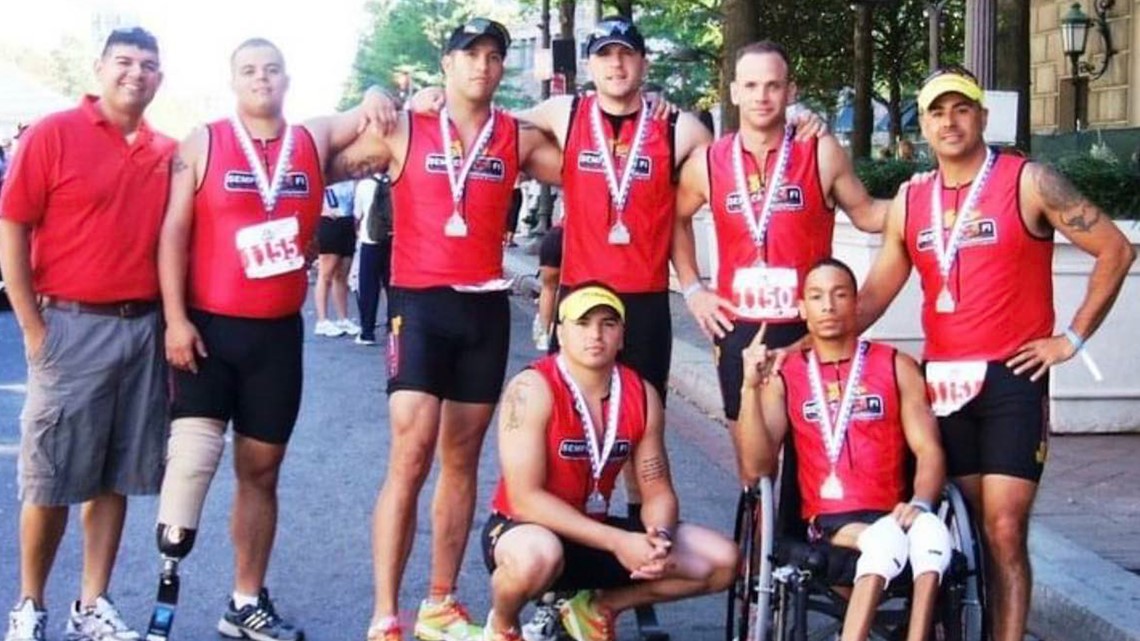 "I started to do those events with team Semper Fi and the Semper Fi fund and it just took off from there," said Gonzales. "I'd never run a marathon, I'd never run a triathlon. We did things I never thought I would do, so it started to open up my eyes. Like, well, I'm capable."
Gonzales spent a handful of years in San Antonio, where he managed STW Krav Maga locations. There, he worked with his mentor, Pete Hardy, who inspired him to open his own gym.
"I feel like getting back to that happy place [with athletics and fitness] was my key to getting myself back," said Gonzales.
During the pandemic, he moved back home where he started outdoor workouts for kids.
"Eventually over the course of a weekend, I had 40, 50 kids coming out. I was running multiple sessions a weekend. Then the parents started asking if I'd do some training for them," said Gonzales. "Slowly, we started to work with adults and doing little boot camps, then it just took off."
Now, Gonzales owns and operates Hustle Fitness in Uvalde, where more than 100 people workout every week.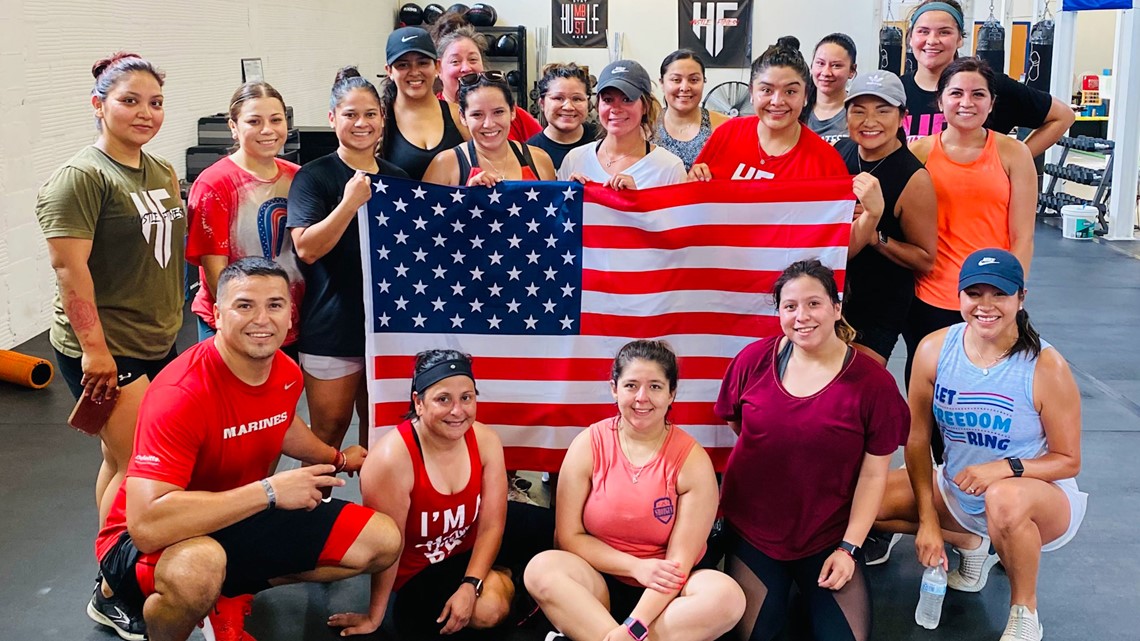 "That's part of why I want to be successful," he said, speaking about his fellow Marines he lost in Iraq. "You think about them, you don't want to let them down... You live through them still."
When speaking about what others facing PTSD can do to heal, Gonzales says you have to be willing to try new things. You never know if that's going to be your saving grace.
"I've realized you've got to be patient. You've gotta trust the process. I'm gonna try it out and if it doesn't work, then I can try something else. You never know unless you try. You gotta dig yourself out. You've got to be willing to put yourself out in the open, talk about things. You've got to take care of your body, take care of your mind," he explained. "People think, 'I can't see the light at the end of the tunnel.' I'm like, 'You've got to take a couple of steps forward. If you have a couple of steps back, you gotta keep going.'"
If you or a loved one are suffering from PTSD, here are resources that can help: