The U.S. National Hurricane Center says Tropical Storm Humberto is expected to become a hurricane by Sunday night or early Monday, but it won't threaten land by the time it intensifies to that strength.
Officials warn that the storm could still cause dangerous swells in the northwest Bahamas and along the coasts of Florida, Georgia, and South Carolina later this weekend and early next week.
At 5 p.m. EDT, the storm was located about 70 miles (113 kilometers) north of Great Abaco Island. Humberto was moving 7 mph (11 kph) north-northwest with maximum sustained winds of 50 mph (80 kph).
Humberto's arrival coincides with a weekend visit to the Bahamas by U.N. Secretary-General Antonio Guterres aimed at supporting humanitarian aid efforts in the wake of Dorian, which reached the islands as a massive Category-5 storm and left thousands of people in need of food, water and shelter.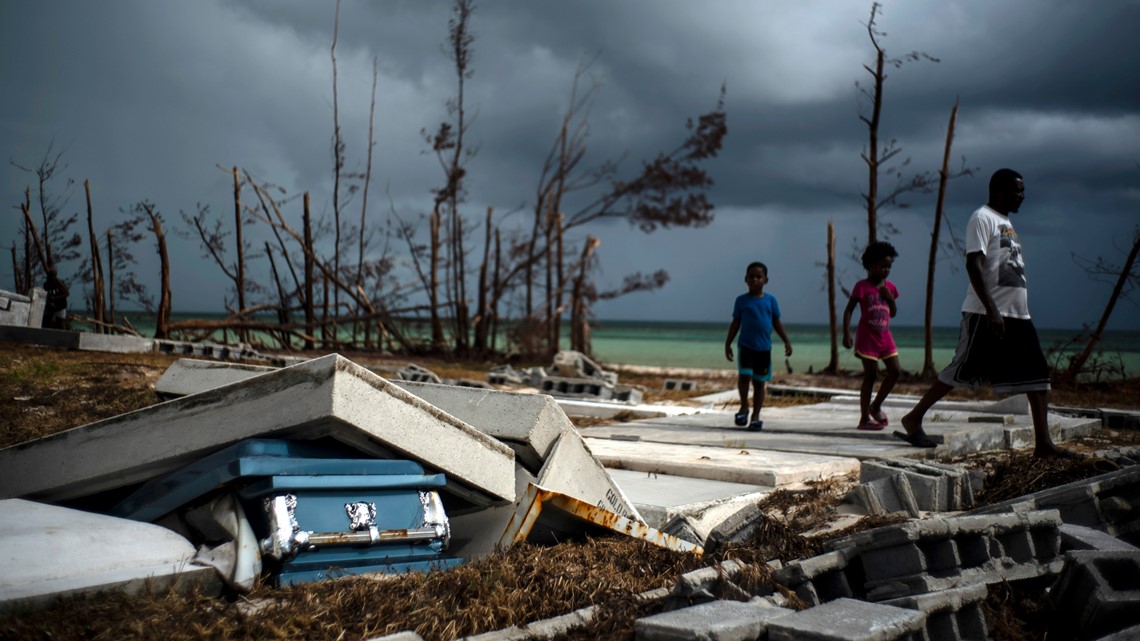 "In some areas, more than three-quarters of all buildings have been destroyed. Hospitals are either in ruins, or overwhelmed. Schools turned into rubble," the U.N. secretary-general said in a prepared statement ahead of the visit.
He said thousands of people continue to need food, water and shelter, and U.N. humanitarian agencies are on the ground to help them.
"Our hearts go out to all the people of the Bahamas and the United Nations is right by their side," he said.