Several of President Donald Trump's congressional confidants have placed themselves in self-quarantine due to coronavirus concerns, including one who traveled with the president on Air Force One.
While intent on projecting calm, Trump has lashed out about the plunging stock market and convened a meeting of his top economic advisers to address what to do about it.
Four Republican lawmakers have announced they were isolating themselves because of having contact with a person who attended a Maryland political conference and who subsequently developed COVID-19.
One of them is Rep. Matt Gaetz, who flew with Trump from Florida on Monday.
He publicly announced his self-quarantine about an hour after getting off the plane. He told a Washington Post reporter that he was put into a "closed-up room" on Air Force One after finding out he might have been exposed to the virus. Gaetz added that Trump "coaxed" him to come up front after they landed.
Trump was set to hold a press briefing Monday evening with the White House coronavirus task force.
Earlier on Monday, Georgia Congressman Doug Collins announced he would also be self-quarantining.
"This afternoon, I was notified by CPAC that they discovered a photo of myself and the patient who has tested positive for coronavirus," he tweeted. "While I feel completely healthy and I am not experiencing any symptoms, I have decided to self-quarantine at my home for the remainder of the 14-day period out of an abundance of caution."
Collins and other Georgia leaders were in Atlanta on Friday for President Donald Trump's visit to the Centers for Disease Control. Trump talked to health leaders at the CDC about the virus.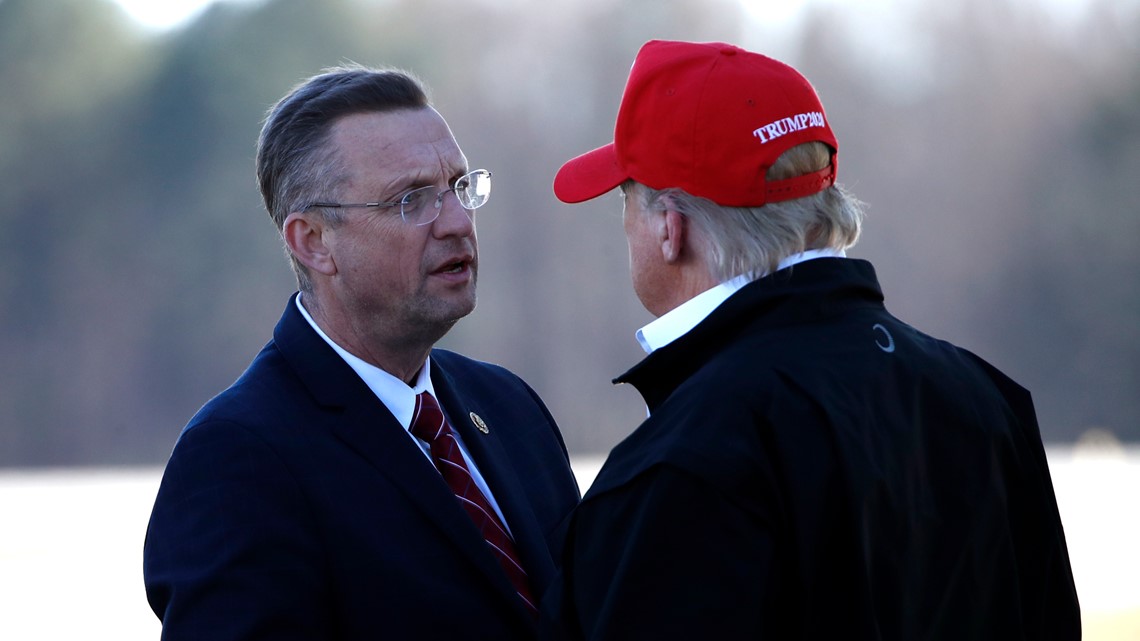 On Sunday, Sen. Ted Cruz and Rep. Paul Gosar said they're isolating themselves after determining they also had contact with the person at the conference.
Meanwhile, Rep. Julia Brownley (D-Calif) said Monday she met with a person in Washington last week who has since tested positive for the virus. As a result, Brownley said she and her staff would be "working remotely" and their Washington office would be closed.
"Out of an abundance of absolute caution, my DC staff and I are self-monitoring and maintaining social distancing practices. Neither I, nor my staff, are experiencing any symptoms at this time," Brownley said in a statement.