LOS ANGELES — A gunman had fired his first deadly shots outside a dance hall when Monterey Park police got a call for help from a man trying to make sense of what happened to his partner sitting in the car next to him.
"Is your girlfriend awake?" the dispatcher asked.
"I'm not sure," the caller said.
Audio from the 911 recordings released Thursday give a sense of the confusion and chaos that unfolded Jan. 21 at the Star Ballroom Dance Studio on a night that had been full of celebration for the Lunar New Year.
Huu Can Tran, 72, a onetime fixture at the ballroom who told people he was dance instructor, killed 11 people and wounded nine with a submachine gun-style semiautomatic handgun, police said. He killed himself as police surrounded his van the next morning.
The 911 calls overlap as several people phoned for help around the same time and dispatchers can be heard speaking with others about a shooting.
Another caller reported seeing a gunman reload his weapon in the dance hall. A third caller from outside the club urges the police to come quickly.
"He might start shooting again," the man says in a panicked voice.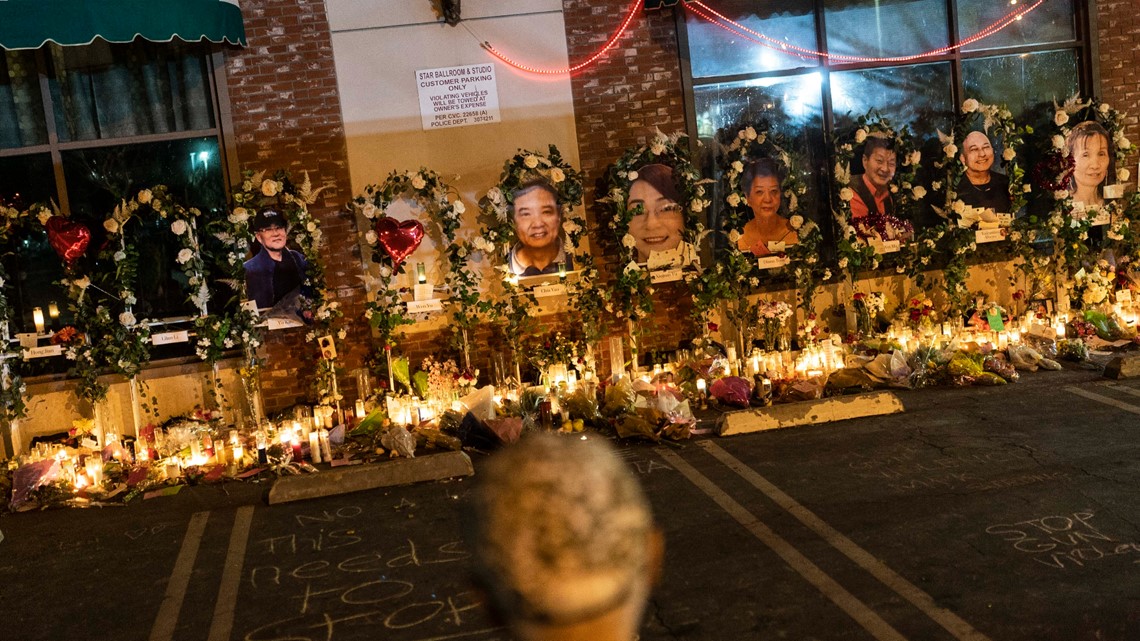 The dispatcher asks several times if anyone is hurt. The man says he doesn't know because "it happened too fast." At first, he said he thought the sound of gunshots was from a firecracker.
The man who phoned from the car initially reported only that someone tried to break a car window and then said it had been shot. He begins to wonder if his girlfriend is alive as he reports that she's unconscious and a dispatcher asks if she's breathing.
"Is she awake, can she talk to you," the dispatcher asks.
The man calls her by name and reports that she can't speak.
The dispatcher then asks if she's breathing.
"Oh, no," the man said. "Maybe she died. I'm not sure."
Associated Press journalist Kathleen Ronayne contributed from Sacramento.