ST. LOUIS — As the crest of the Mississippi River continues to move downstream through the St. Louis area, yet another wet week appears to be setting up across the region.
Similar to the previous week which forced the Mississippi to jump faster than most people can remember north of St. Louis, the threat of additional rainfall has many concerned.
Rain chances return Monday, especially Monday night when thunderstorms are expected to roll across the area. These storms may contain some downpours. A weather front will stall across Missouri and Illinois resulting in a continuing chance of showers and storms at least into Thursday.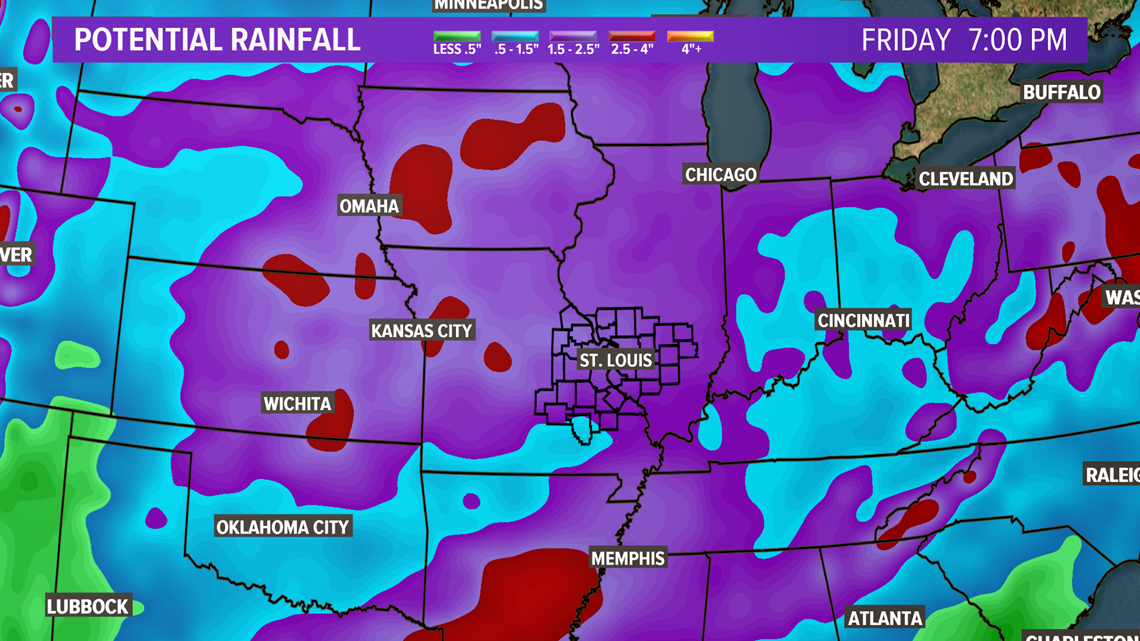 Much of the middle part of the country will see a couple of inches of rain or more including most of Missouri and Illinois.
Use this interactive map to find the latest river observations and forecasts
The Mississippi is expected to crest in St. Louis Monday just below 42 feet. The potential for heavy rain could prolong or even aggravate the ongoing flooding.
Some of the thunderstorms may be strong to severe this week as well. The best chance of severe storms appears to be on Wednesday into Thursday.