SAN ANTONIO — Aaron Stice, a Marine Corps veteran, trained with Kkeaton when he was a police officer at Camp Pendleton. They protected troops together for three years. Stice is currently a canine trainer with the Lackland Air Force Base MWD program. KENS 5 was there for the reunion that was held at Cavendar Toyota's parking lot.
"He was named after one of my friends that was killed in action in our last deployment together," Stice said. "I missed him for 7 months. It was a very emotional time. I couldn't be happier to have him back. Finally give him what he deserves. Sleep on the couch every day."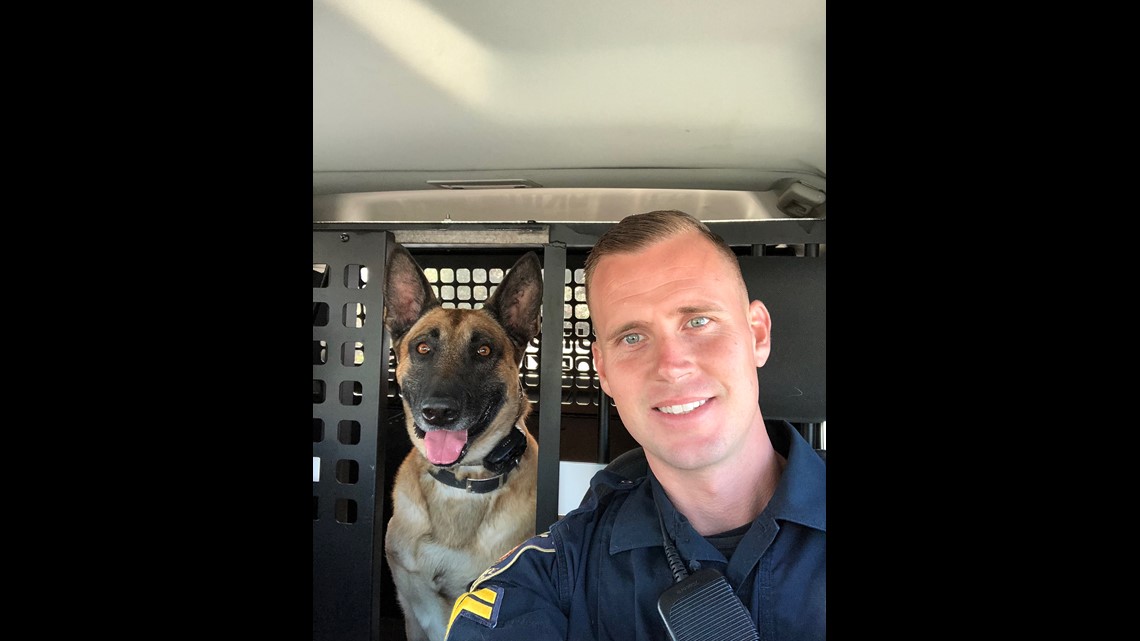 Kkeaton is a Belgian Malinois. He was trained to be an explosive detection dog. He sustained a neck injury during training and it led to his medical retirement.
"He had behavior issues. He was a little aggressive. You can see now he's not who he used to be. So, just a lot of love and training went into it to get him where he's at," Stice said. "I didn't expect to get him this quick. He'll actually be 7 on the 27th of this month, which is fairly young for a dog to retire."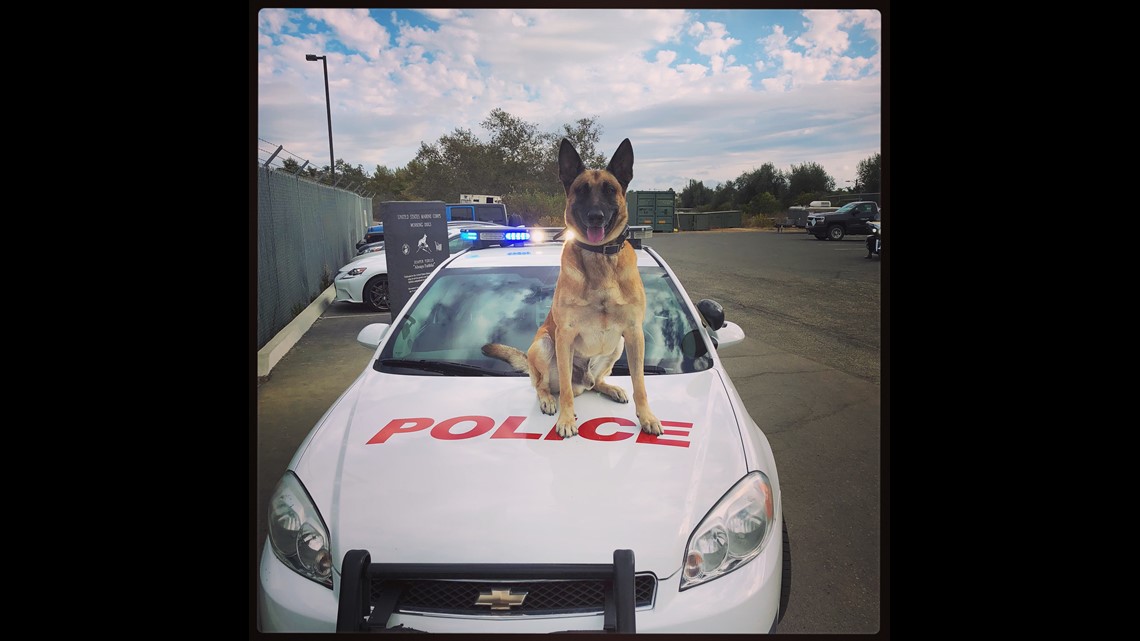 American Humane, the country's first national humane organization, brought Kkeaton from San Diego to San Antonio. The organization helps reconnect retired military dogs and their former handlers.
"He's a very serious dog. But when he saw his best friend, he became unglued. It was joyous to me. I've fallen for this dog in the days I've had him. But I can't tell you the joy I feel putting him in the hands of the person he really belongs to," said Lesa Staubus, a veterinarian with American Humane.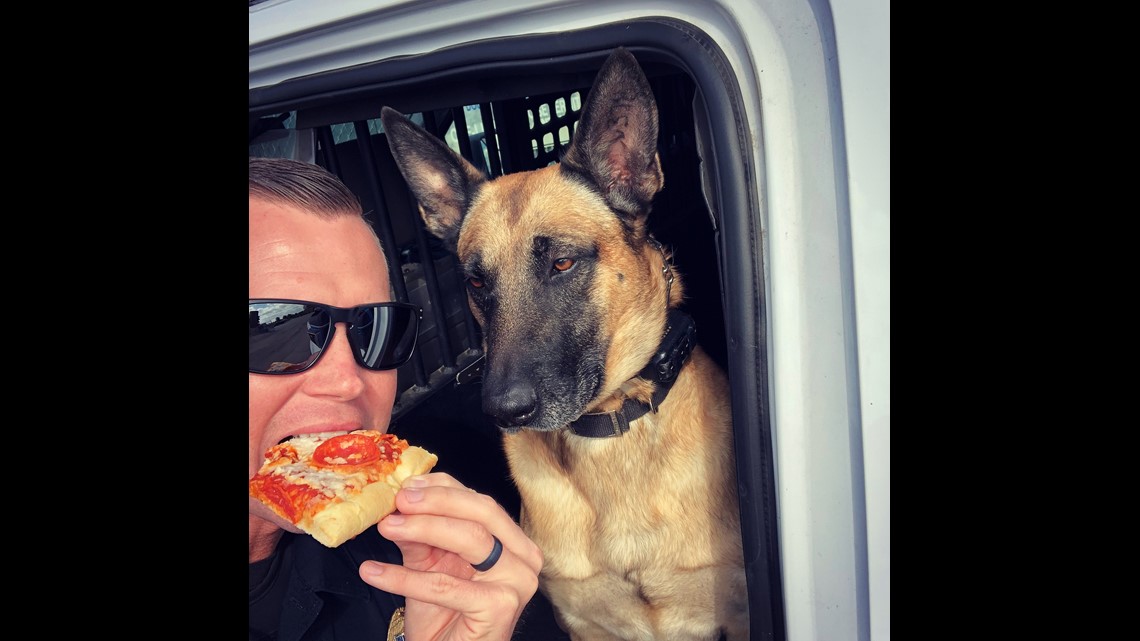 Kkeaton will get two sisters. The Stice family has another Belgian Malinois and a red heeler. A local business, Mike's Dog Store, gave a gift card and a bag of goodies to the Stice family. Cavendar Toyota presented American Humane with a $2,000 check to show their appreciation for all military working dogs.