SAN ANTONIO — Want a custom YETI Tundra 45 cooler? How about Whataburger for a year?
An epic prize package from Whataburger is just a few clicks away! But you are running out of time.
To enter, simply post a photo of yourself with a Whataburger-branded YETI product, along with a caption creatively explaining the photo to one of Whataburger's social media accounts on Facebook, Twitter, or Instagram.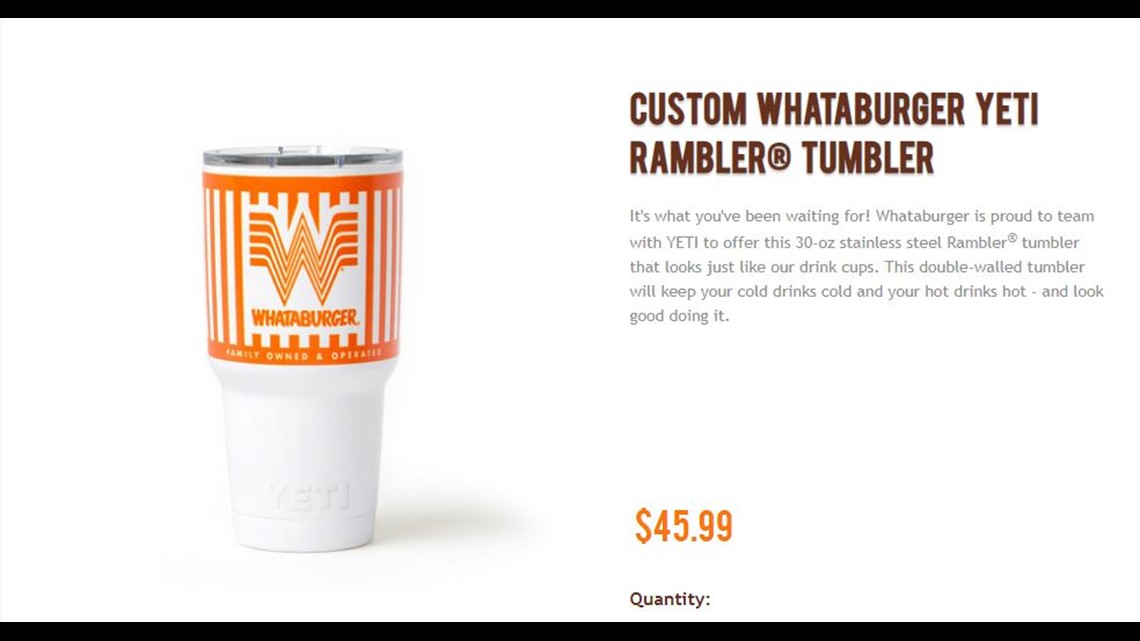 Whataburger's #WhataCoolerContest ends Tuesday at 5 p.m., so the photo must be posted by that time to be entered in the contest.
Whataburger also released specific instructions on how to "tag" your photo and include the hashtag. Those instructions are different for each social media site:
On Twitter, Whataburger fans must tweet their Submission by tagging @Whataburger and using the required hashtag #WhataCoolerContest. Using multiple accounts and repeated Tweets is discouraged. Participants violating Twitter's terms of use may be disqualified.
On Instagram, Whataburger fans must post their Submission by tagging @Whataburger and using the required hashtag #WhataCoolerContest. Using multiple accounts and repeated comments or posts is discouraged. Participants violating Instagram's terms of use may be disqualified.
On Facebook, Whataburger fans must post their Submission by tagging @Whataburger and using the required hashtag #WhataCoolerContest. Using multiple accounts and repeated comments or posts is discouraged. Participants violating Facebook's terms of use may be disqualified.
For more details on the contest and to learn more about the prizes and official rules, CLICK HERE.