What is ASMR? A growing internet trend people say is healing them
Watchers say ASMR videos trigger a tingling feeling in the brain.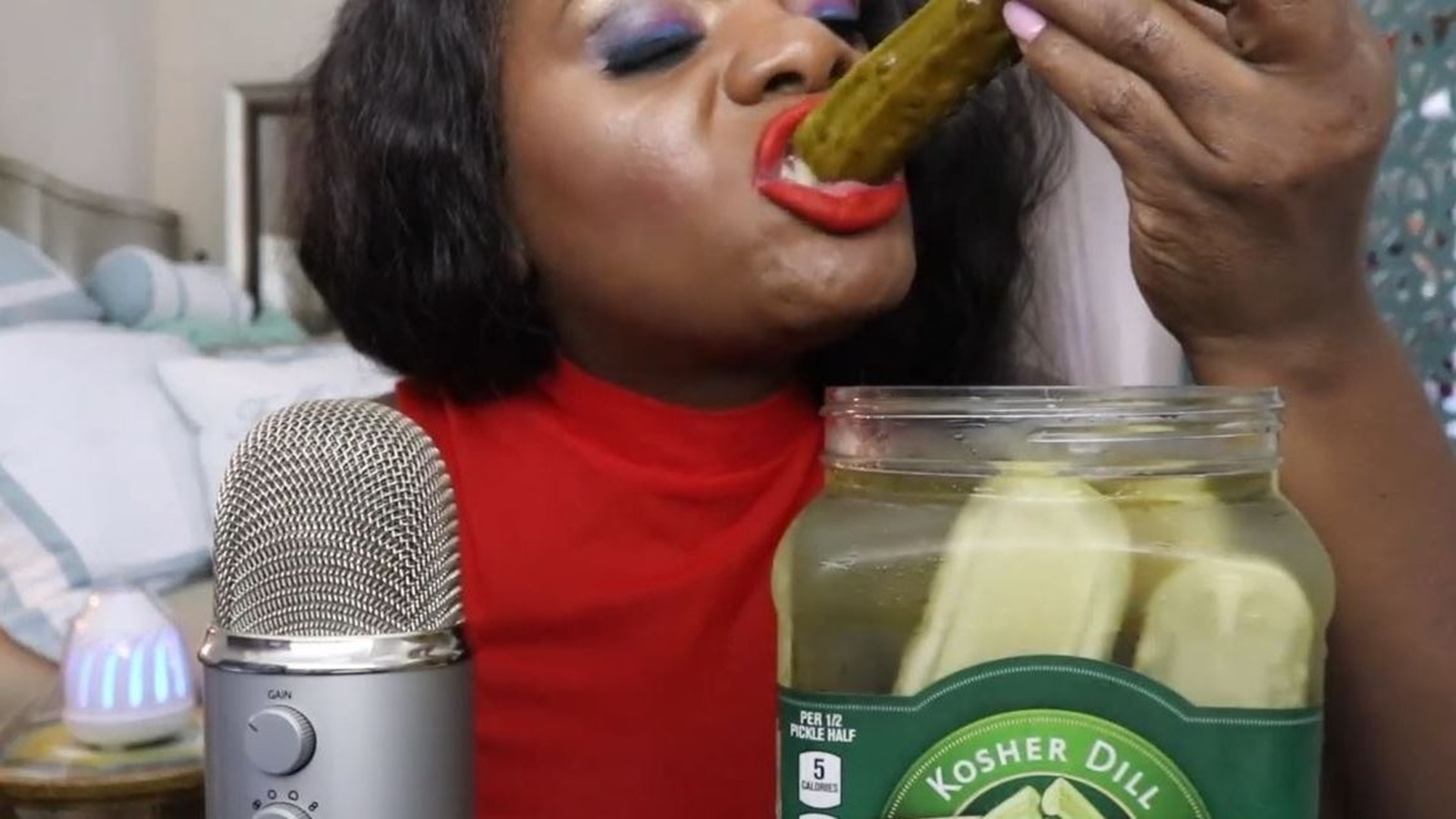 Millions of people are claiming a growing internet craze called ASMR is helping them beat everything from insomnia and anxiety to pain and drug addiction.
The strange phenomenon is a universe of ritual-style videos showing people whispering, eating, tapping and scratching household items, and even brushing their hair. All of the day-to-day activities are recorded in front of an uber-sensitive microphone.
Watchers say the videos trigger a tingling feeling in the brain. It's called Autonomous Sensory Meridian Response - a euphoric and calming sensation they say travels across the body. The term was coined in 2010.
Spirit Payton of Houston, Texas, also known as ASMR The Chew on YouTube, was introduced to the art during a battle with chronic pain and insomnia after a bad accident on the job. Her doctors told her she would never walk again.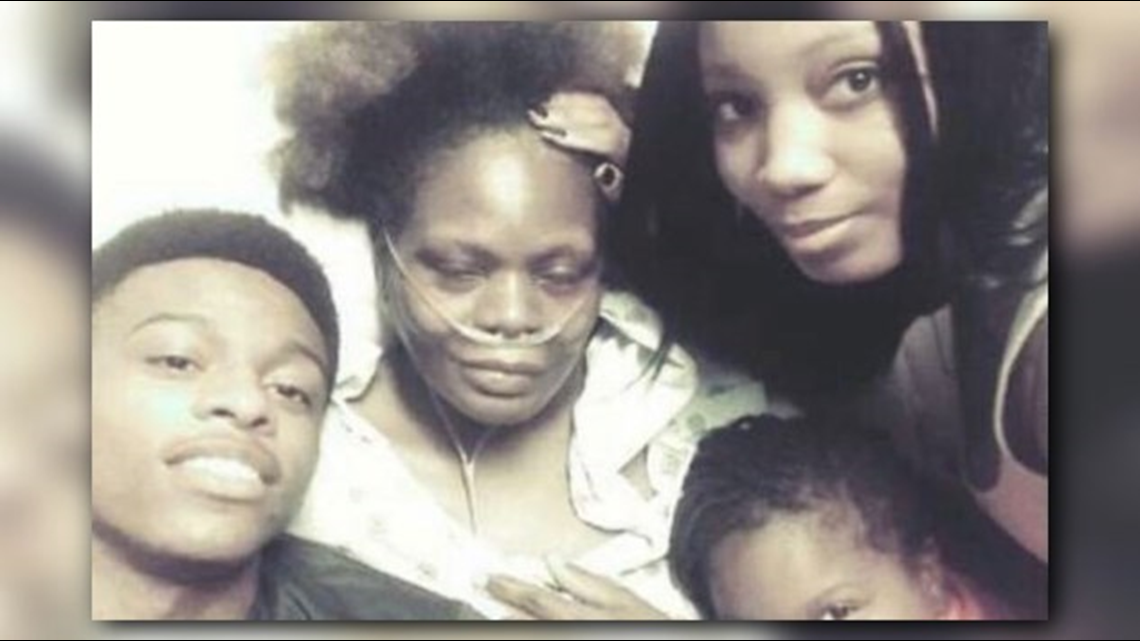 "I was becoming bedridden to the point where I started seeing holes in my legs ... And after listening to ASMR for about a good week. I just felt this overwhelming feeling that I could sit up. It took me a while to do it. But I was like, 'Oh my God, I'm sitting up,'" Payton said.
Payton says the pain would also keep her from sleeping for days at a time quite often. One day, her daughter introduced her to ASMR.
"My daughter Nadine put some headphones on my ears and said, 'just listen.' That's all I remember. When I woke up, she told me she had been asleep for about two days," Payton said.
Stunned by her mental and physical progress since discovering ASMR, Payton decided to dedicate her life to becoming an ASMR artist in 2015.
"I did not know what I was doing, but I said you know, I'm going to eat and I'm going to just whisper a little bit and I'm just going to see what happens," Payton said.
Fast forward three years later, and her YouTube page called ASMR The Chew has over 300,000 loyal subscribers.
It's a pickle video that put her on the map.
"I didn't know the pickle was going to break the glass, but when it did, I said okay and it broke the glass!" Payton said.
Her channel takes you into a whimsical world of audio and visual rituals through the use of household products.
Payton also gets personal sharing some of her own personal stories to connect with her audience.
She has viewers from all around the world who swear that watching her videos help battle with insomnia and anxiety.
Adrienne Picou of Arlington, Texas said she kicked anxiety medication she used for over a decade after discovering ASMR The Chew.
"I've been praying and asking God for a solution to not taking any medicine to help with it. So Istarted listening and being relaxed by the sounds. It relaxes me to the point where I want to go in my bedroom, lie down, chill and just listen to it," Picou said.
Joan Wyjack of Blue Springs, Missouri has her own holistic healing practice where she uses ASMR to help a number of patients. Wyjack said ASMR was also beneficial to her during a high-anxiety period of her life.
"I lost both of my brothers I had so much anxiety and so much going on grief wise and emotion wise. I relied heavily on those [videos]. I had Xanax and it just didn't do it. I couldn't get to sleep. These videos, listening to them really helped me relax," Wyjack said.
Many people question the legitimacy of ASMR's effects. Could it just be the placebo effect?
Dr. Craig Richard, Shenandoah University psychology professor and ASMR expert, says there's most likely a scientific explanation for the ASMR effect, but there needs to be more research.
"A possibility is that there's a neuro-hormone called oxytocin, and it's just a chemical released in our brains when we're spending time with someone who really cares for us," Richard said.
Many ASMR artists use a caring, supportive tone and speak to you like they've known you forever.
He traces it back to our brain's fundamental functions as infants.
"It's kind of strange that mouth sounds, little crinkling sounds or someone's whispering sounds would lull us to sleep. Then all of a sudden, how does an infant know when it's a good time to fall asleep? Richard said.
MUTUALLY BENEFICIAL RELATIONSHIP?
ASMR artist and watcher Spencer Beall of Converse, Texas credits the soothing impact of ASMR for helping him stay sober from a seven-year heroin addiction.
"With years of addiction and hurting people, doing the wrong thing, and just wanting to change my life," Beall said.
While in recovery, Beall would search for meditation videos to get to sleep. That's when he accidentally stumbled upon an ASMR video.
"Just that simple mundane task of pointing at the board and saying a letter sounds just put me in a trance, almost," Beall said.
Like many other ASMR beneficiaries, shortly after discovering ASMR, he started his very own channel: Spin-C TV ASMR.
He just reached his first 1,000 followers.
"They always tell me, man, your videos are so great, I'm watching them while I do my homework, I'm watching them at the gym, they're helping me sleep at night, they're helping me with my anxiety," Beall said.
It seems to be a mutually beneficial relationship for the artist and audience. Now in addiction recovery, Beall says ASMR helps him release the regret and guilt of his past.
"It really helps me kind of move on from my past. The only thing I can do is change who I am today and that's what I'm doing and that's what ASMR has provided for me," Beall said.
Dr. Richard said the buffet of ASMR continues to skyrocket as more people incorporate technology into their self-care routines.
"The key that keeps ASMR so popular is that it's effective. People are consistently finding it, discovering it, and saying 'it does help me,'" Richard said.
There's even an ASMR app called Tingles, similar to music streaming apps.
The online experience is even slowly working its way into spas and physical settings for in-person stimulation.
Whisperlodge, an ASMR spa, is already available in New York City.