SAN ANTONIO — Two people are in custody and one person is on the run after three people shot at undercover cops on the east side Monday evening, according to San Antonio Police.
The incident was reported around 7 p.m. at the 1900 block of Nolan Street Monday.
SAPD says, detectives dressed in plain clothes came across a suspicious vehicle and began following the suspects. During this time they witnessed the suspects shoot at a building then stop to shoot at the undercover officers.
Officials say there were three people in the vehicle that began shooting at them, hitting their unmarked vehicle before fleeing the scene.
A KENS 5 viewer provided this video in which gunshots could be heard. The video is from a nearby home on Polaris.
Patrol officers came and detained two of the suspects, according to SAPD.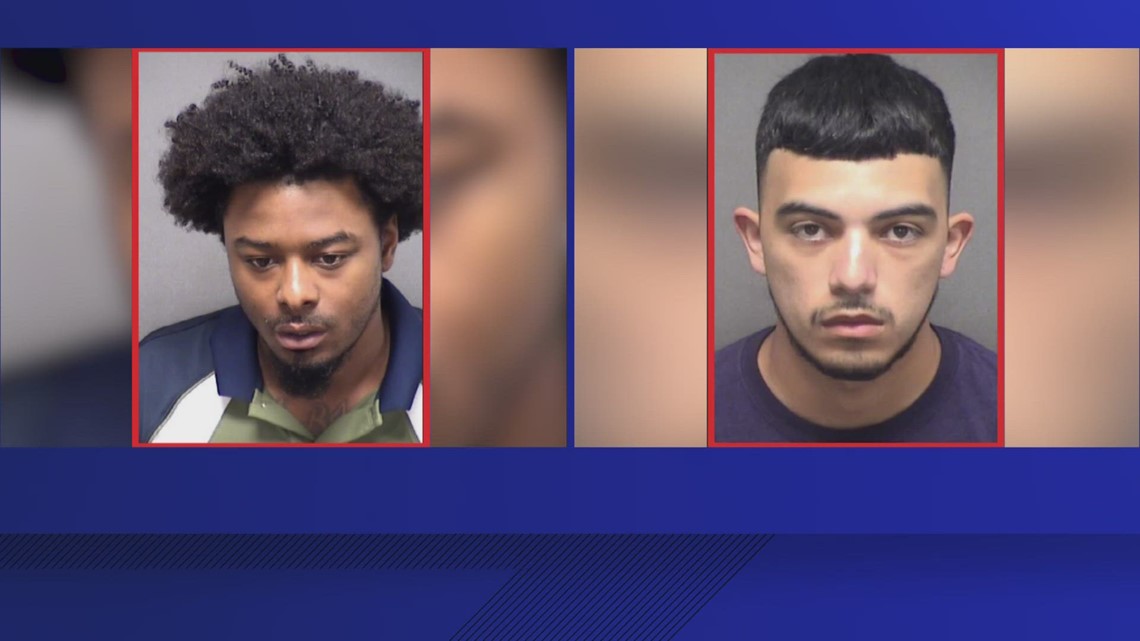 Police say special operations is on scene searching for the third suspect who is considered to be armed and dangerous.
None of the officers were hurt or returned fire at the suspects.
Since going on the air in 1950, KENS 5 has strived to be the best, most trusted news and entertainment source for generations of San Antonians.
KENS 5 has brought numerous firsts to South Texas television, including being the first local station with a helicopter, the first with its own Doppler radar and the first to air a local morning news program.
Over the years, KENS 5 has worked to transform local news. Our cameras have been the lens bringing history into local viewers' homes. We're proud of our legacy as we serve San Antonians today.
Today, KENS 5 continues to set the standard in local broadcasting and is recognized by its peers for excellence and innovation. The KENS 5 News team focuses on stories that really matter to our community.