Russia launched a full-scale invasion of Ukraine one year ago this week, and nine years after the Kremlin annexed Crimea.
President Joe Biden and allies have expressed condemnation of Russia's attack on a sovereign nation while financially supporting Ukraine's war effort to the tune of billions of dollars.
Olena Romanko and her children have lived in San Antonio for six months after taking advantage of the Uniting for Ukraine program, which serves as a pathway for refugees seeking humanitarian parole in the U.S.
"San Antonio looks like my native city Kherson," Romanko said.
She is working as a baker and cashier, along with one of her kids who is working as well. The other is enrolled in school.

But Romanko continues to worry every day for her husband who remains in Russian captivity more than 6,000 miles away.
"Russian soldiers took him in (on the) first of August, and I don't know where is," Romanko said. "What happened to my husband?"
Keeping strong and stable is critical for the Romankos, who are adjusting to life in Texas.
"I have to start again and I need to focus (on) a new life," Romanko said. "I miss too much my spirit of my country, spirit of my city... my mom, my family."
Zhanna Prokopechenko and her 16-year-old daughter evacuated Ukraine after hearing rumors about the crude way Russian soldiers treated young women. The journey to San Antonio became an eye-opening experience for Prokopechenko, who is learning how to live in foreign environment.
Olena Bravo, a prominent advocate of upholding Ukrainian culture and member of the non-governmental organization Klych, provided translation of Prokopechenko's story.
"If war would not have happened, she would not be here," Bravo said about Prokopechenko's journey. "She has to learn the language, she has to learn how to drive, so pretty much she's like a little baby right now."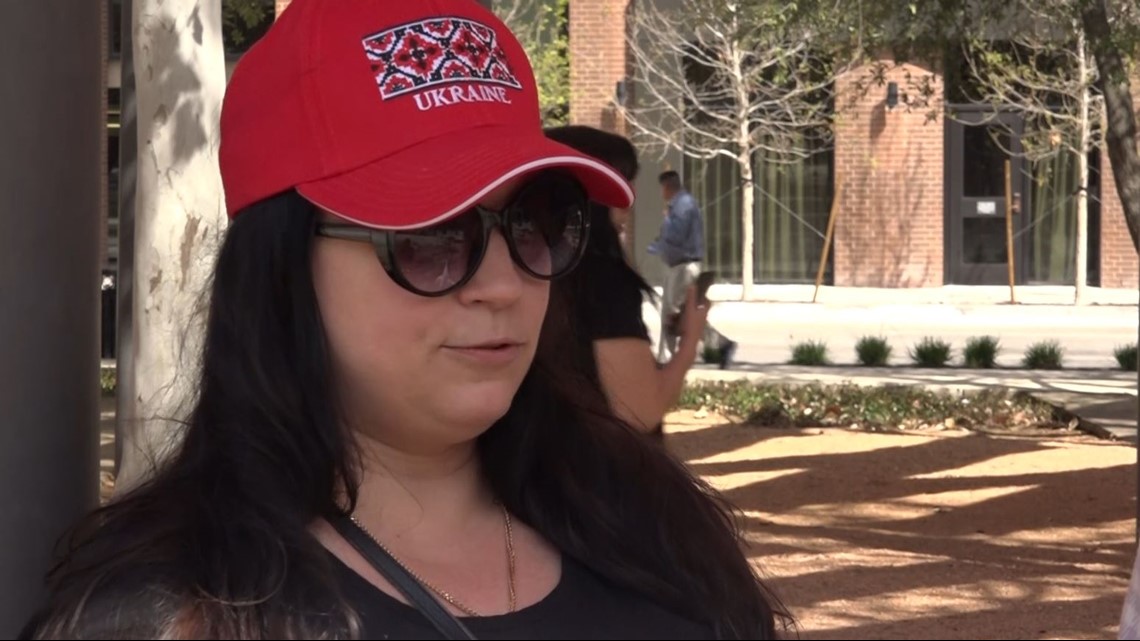 As for 18-year-old Oleh Hamalieiev, he loves the Lone Star State after spending only two months in San Antonio. He left Ukraine for Poland alongside his foster mother in March.
"He likes Texan food, he likes cars, he likes the weather," Bravo said, translating for Hamalieiev.
Hamalieiev hopes Ukraine defeats Russia so he is one day able to return and see his brother, who is currently fighting on the frontlines.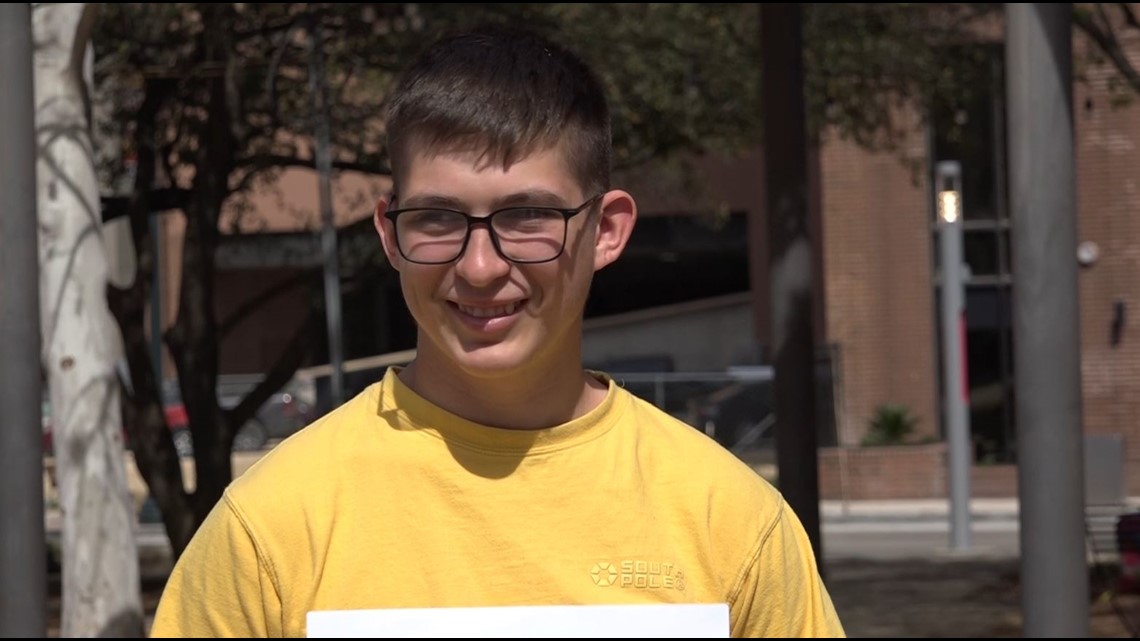 The refugee resettlement arm of Catholic Charities in San Antonio has aided more than 140 Ukrainian refugees, providing services such as housing assistance, food, enrollment in ESL classes and pathways to employment.
The general public is encouraged to donate gift cards, household items, diapers and wipes, among other items, if they're looking to make those resettlements efforts easier. To learn more on how to help and volunteer, click here.
Lutheran Immigration and Refugee Service is also helping Ukrainian refugees acclimate to life in the U.S. Jesse Kireyev works as a case manager, helping direct families to critical services while providing comfort and hope.
"We can help them sign up for government programs. A lot of people coming here, they need health care, particularly mental health care. As a Ukrainian, I desperately want to help anyone who needs it," Kireyev said.
At 5:30 p.m. Thursday, a rally and candlelight vigil in front of City Hall will commemorate victims of Russia's war in Ukraine. The event is organized by Klych, Ukrainian San Antonio and Consulate General of Ukraine in Houston.
More than 60 cities in North America will participate in the 365 Days of Defending Freedom campaign, organized by Klych, this weekend.