Julie Olsen, a teacher at Boerne Middle School North, was a parent volunteer during a recent trip to Curington Elementary School's Boerne Outdoor Academy. One morning while on the school trip, an employee at the camp was making breakfast when a gas stove exploded in the kitchen.
The worker got knocked to the ground and his head was nearly engulfed in flames from the explosion.
Thanks to the quick thinking and actions by Mrs. Olsen, the worker's face and body were protected from the flames, saving them from serious injury.
Thankfully, Mrs. Olsen was in the kitchen at that fateful time and sprang into action, and protected the worker's face and body.
That employee is recovering and doing well.
Olsen was recognized at the Boerne ISD Board of Trustees February meeting, and commended for her actions that day.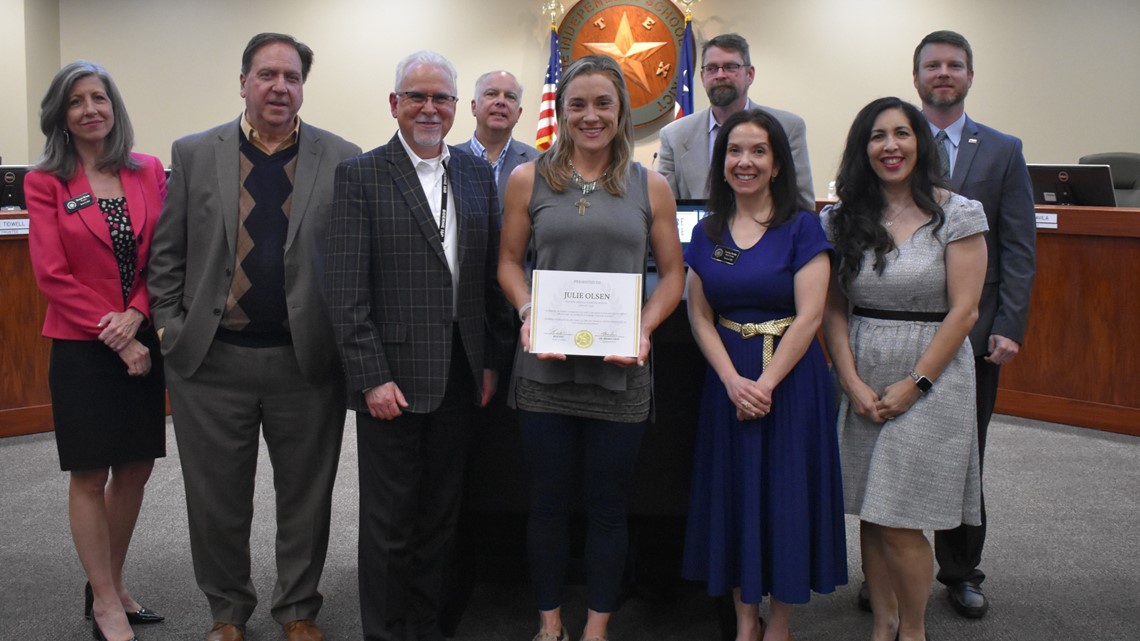 Claudia Salazar, a teacher at Fabra Elementary School saved a student's life during lunch one day.
That student was choking on a blackberry, when several fellow students got her attention, and she rushed over to perform the Heimlich maneuver on the student who was choking.
The blackberry was dislodged from the student's airway, saving their life.
Boerne ISD Superintendent Dr. Thomas Price surprised Mrs. Salazar in her classroom to thank her for her quick response.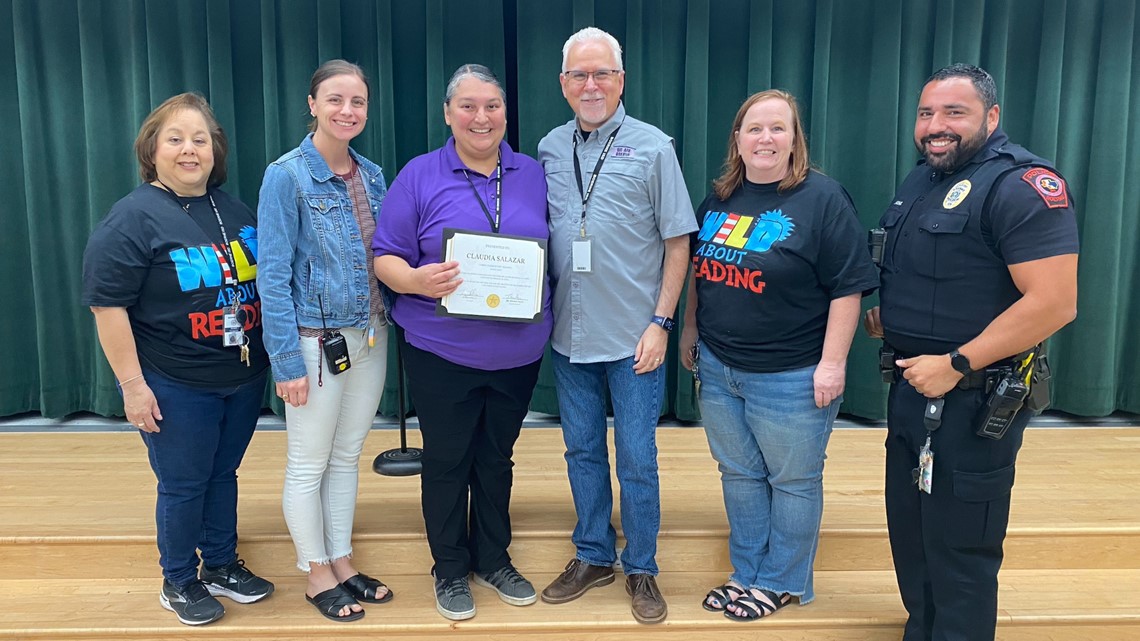 Both of these teachers are extremely humble, but appreciate the honor that was bestowed upon them.
Since going on the air in 1950, KENS 5 has strived to be the best, most trusted news and entertainment source for generations of San Antonians.
KENS 5 has brought numerous firsts to South Texas television, including being the first local station with a helicopter, the first with its own Doppler radar and the first to air a local morning news program.
Over the years, KENS 5 has worked to transform local news. Our cameras have been the lens bringing history into local viewers' homes. We're proud of our legacy as we serve San Antonians today.
Today, KENS 5 continues to set the standard in local broadcasting and is recognized by its peers for excellence and innovation. The KENS 5 News team focuses on stories that really matter to our community.