CIBOLO, Texas — A train collided with a 18-wheeler early Monday morning, but there were no injuries, police said.
According to the Cibolo Police Department, the crash happened around 6:30 a.m. when an 18-wheeler was "high centered on the railroad tracks" at Country Lane and FM 78. An oncoming train hit the truck and caused debris to be scattered across the ground.
Officials at the scene told KENS 5 the driver of the truck got out and tried to flag down the train, but that didn't work.
Police are asking people to avoid the area while the wreckage is cleared and the crash is investigated.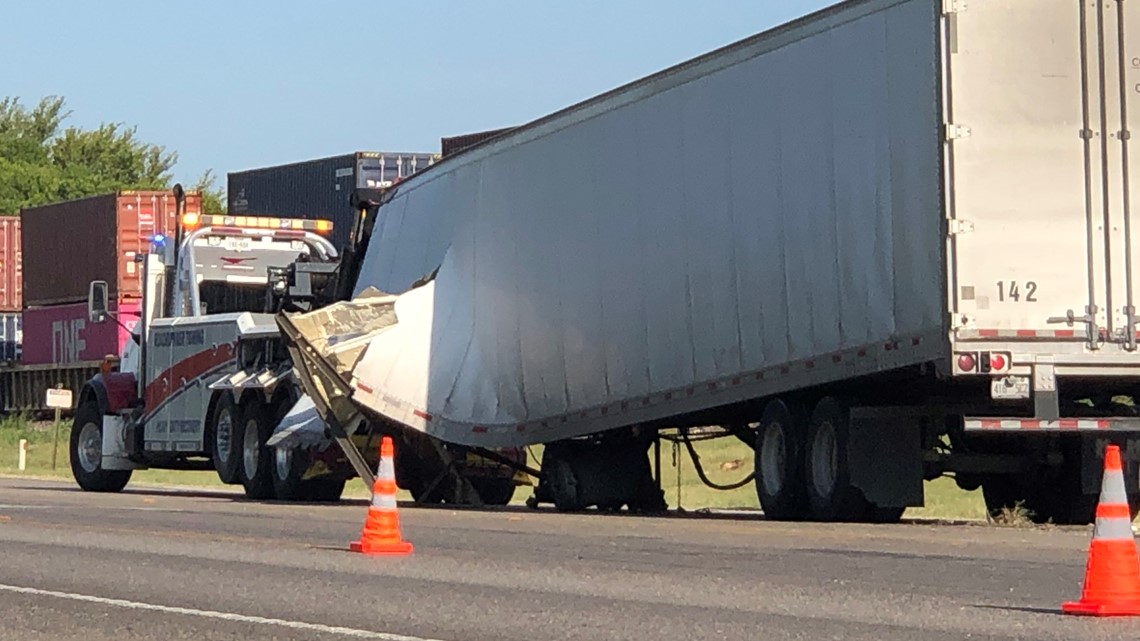 A smell of pickles could be detected coming from the wreckage. The cargo contained condiments that were smashed all over the ground.