SAN ANTONIO — Freezing precipitation started moving into the San Antonio area early Thursday morning as part of a winter storm, which has dropped temperatures more than 30 degrees.
Here's a look at reports from the road and in the air:
The inside eastbound lane on I-10 near Kerrville has opened after an early morning crash involving a semi-truck.
More than 2,000 flights have been canceled in the U.S. due to the winter weather.
The U.S. direct connector ramps from Highway 281/410 are now open.
A massive accident in Kerrville has traffic backed up for miles along I-10. A series off accidents Thursday night involving semi-trucks led to the traffic.
The City of San Antonio is asking people to stay off the roads as we enter a second day of freezing temperatures.
The Texas Department of Transportation closed several flyovers due to ice. These closures are not expected to end until 7 p.m. Friday.
San Antonio police say they have worked 77 crashes and of those, 30 were major accidents. The city says de-icing crews worked through the night.
Drivers may see SAPD is blocking off some flyovers where ice can accumulate fast. Ramp closures at Loop 1604 and Highway 281 have been going on for nearly 24 hours.
Ramps may also be closed at Loop 410 and I-10 and Highway 281 and Loop 410.
The San Antonio International Airport is still reporting several delays and closures due to the ice storm in Texas, according to the arrivals and departures board. Airlines warn to check your flight status if you are planning to fly in or out of San Antonio Friday.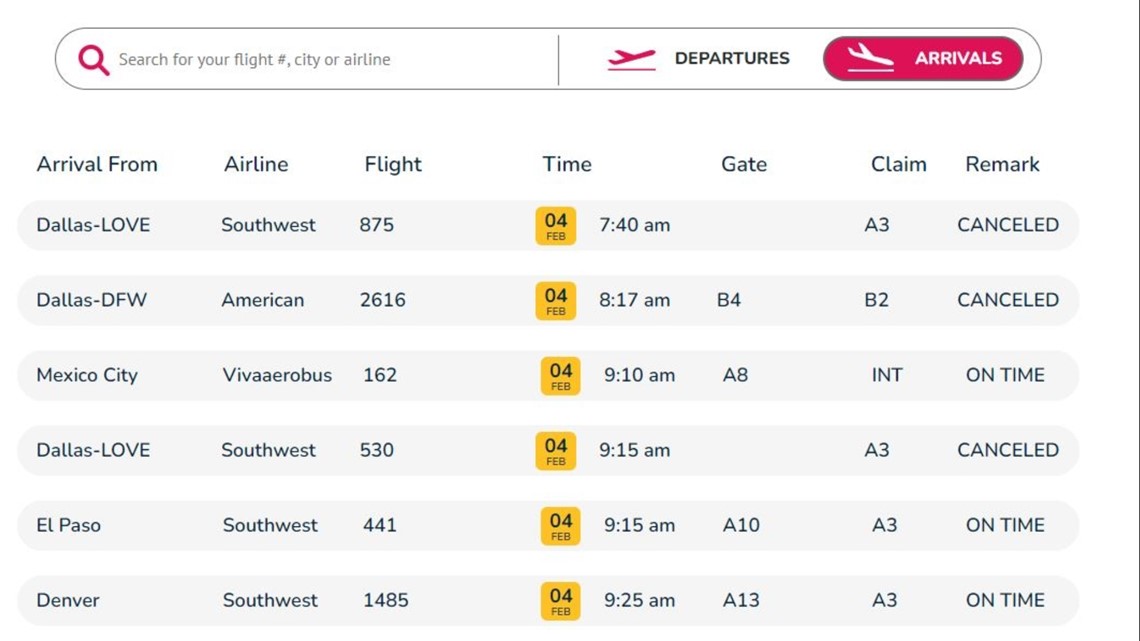 The City of San Antonio is urging the public to avoid non-essential travel due to the deteriorating road conditions. You can view road closures here.
I-10 and 1604 ramp is closed but traffic is open on 1604 and I-10. The flyovers at 281 and 1604 as well as 281 and 410 are closed. You can visit drivetexas.org to check latest road conditions and closures.
Cars seen on the shoulder on Loop 410 and Jackson Keller.