UVALDE, Texas — Nearly eight months after the mass shooting at Robb Elementary – which Uvalde leaders say will eventually be demolished – the nonprofit leading planning efforts for a new school unveiled renderings providing a clearer picture of what the community can expect.
The Uvalde CISD Moving Forward Foundation, which isn't affiliated with Uvalde CISD, is the nonprofit collecting the funds to build the new school. Group leaders say they plan to have the campus done by 2024, and that it's expected to accommodate 800 students.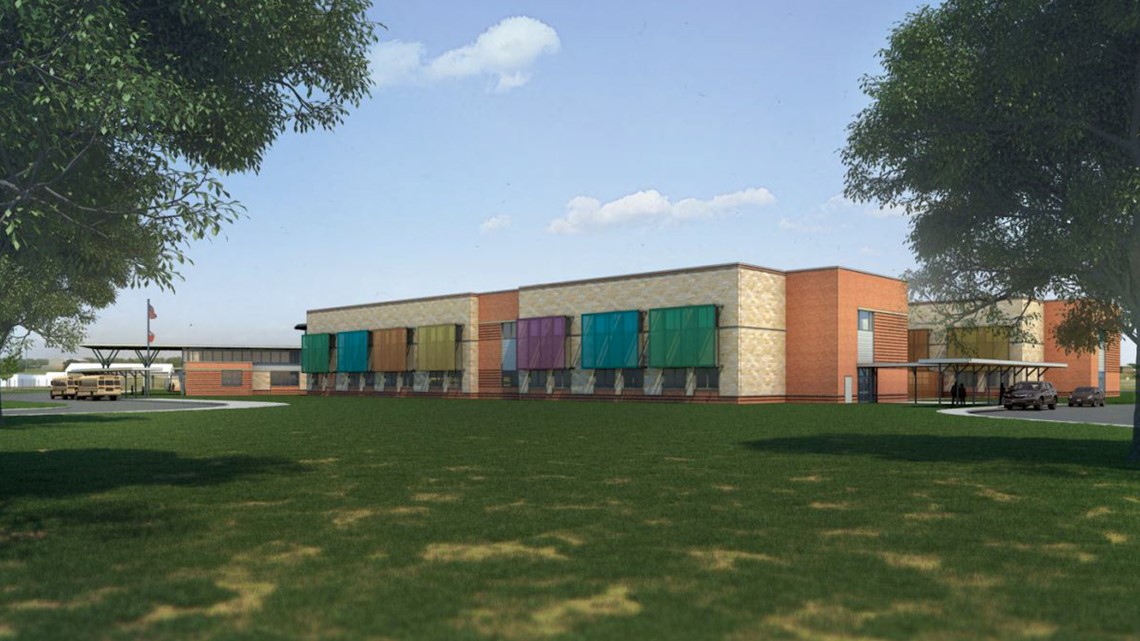 The new school will also be nearly twice as big as Robb Elementary, with a blueprint of 120,000 square feet. It will be built adjacent to Dalton Elementary.
"We haven't had a new school in Uvalde since 1985. So whatever we are going to give them is state of the art," said Uvalde Precinct 4 Judge Lalo Diaz.
Diaz wants to give back. He co-chairs a committee made up of first responders, educators and parents who share feedback with architects creating the two-story school.
Not only did Diaz and his family attend Robb Elementary, but he served as the coroner on May 24, 2022.
"I acted as a medical examiner that day," said Diaz. "My job was to go in, assess the scene and identify the children."
Security was top of mind in the new school's design. Tim Miller, executive director of the Uvalde CISD Moving Forward Foundation, pointed out many of the new security additions in the new renderings shown to the public Wednesday. The school will have fencing around the play fields, keyless entry points, 9-foot-tall privacy gates, a secure waiting space at the front of campus for visitors and a new road to help first responders access the school to the north.
"We have had conversations about bullet-resistant film, especially on the windows that serve as the perimeter," said Natalie Arias, an advisory committee co-chair and academic dean at Uvalde High School.
Arias is another Robb Elementary alum. She says her three children will attend the new elementary school.
As a teacher and parent, Arias said what touches her heart the most are the hints of Uvalde in the school design, such as butterflies and bees.
An air-conditioned gym, two playgrounds – including one for children with special needs – and an outdoor courtyard in the middle of campus are other features future students and staff can expect.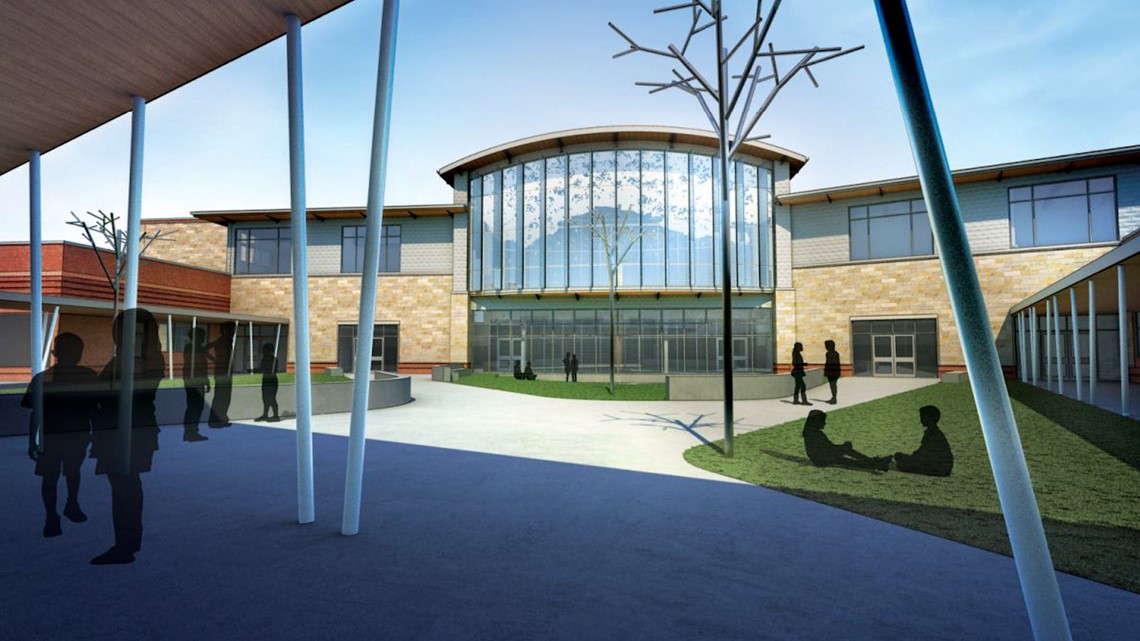 Both Arias and Diaz say the school will also feature new technology this community has yet to experience.
"Now we're going to be able to have a school that has new technology, labs, instructional design, a way for rooms to be moved around and shuffled," said Diaz.
"We never knew what was possible with this new school," Arias added. "I think in general it will give our community the ability to see what's possible."
Diaz also says the committee does plan to memorialize the 21 Robb shooting victims somehow in the new elementary school design. What that aspects of the campus will look like remains to be seen.
In the coming months, another committee will form to discuss what the new school's name will be. Meanwhile, the foundation is scheduled to hold another meeting with a completed schematic design on March 20.
Since going on the air in 1950, KENS 5 has strived to be the best, most trusted news and entertainment source for generations of San Antonians.
KENS 5 has brought numerous firsts to South Texas television, including being the first local station with a helicopter, the first with its own Doppler radar and the first to air a local morning news program.
Over the years, KENS 5 has worked to transform local news. Our cameras have been the lens bringing history into local viewers' homes. We're proud of our legacy as we serve San Antonians today.
Today, KENS 5 continues to set the standard in local broadcasting and is recognized by its peers for excellence and innovation. The KENS 5 News team focuses on stories that really matter to our community.