SCHERTZ — In her small classroom, at Green Valley Elementary School, with her tiny Kindergartners, AKA, Ants.
"I said mom, I think I'll be the ant teacher."
Tammy Hoegenauer keeps coming back year after year, 25, to be exact.
"Ants work hard," Hoegenauer told her classroom as she sat on the floor in a circle reading to them. " Ants work together and ants are strong!"
It is a powerful bond to witness, not only with her students, but also with her mother who's been by her side, all this time.
Tammy Hoegenauer wins EXCEL Award in SCUCISD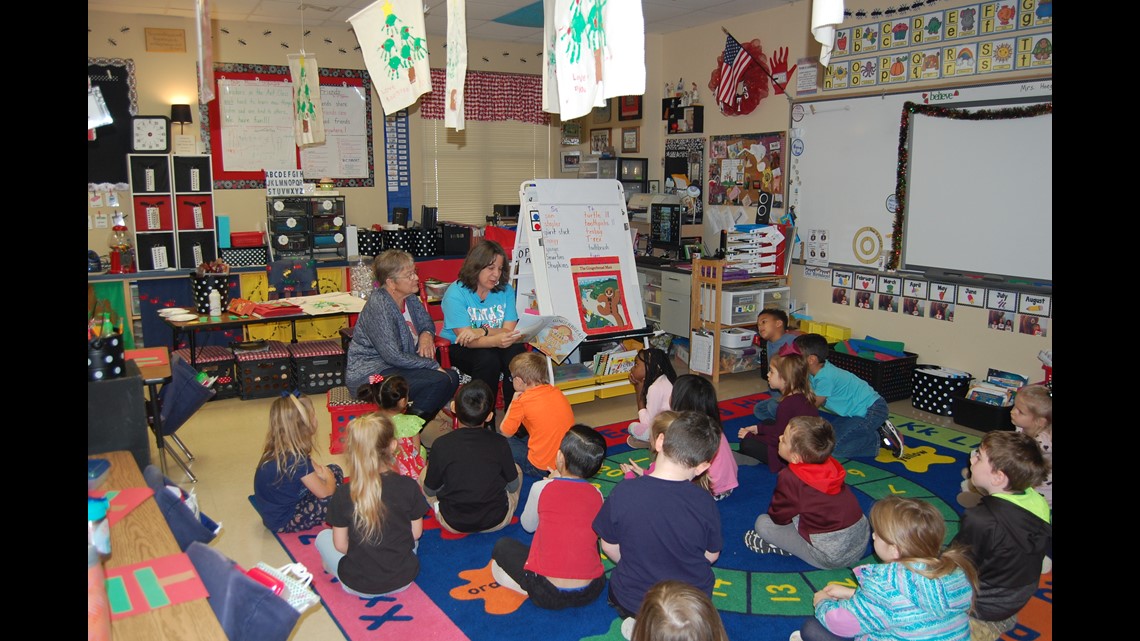 "She usually comes up once or twice a week and I couldn't do this without her," Hoegenauer said, "She's my errand girl. If I forget paint, she runs to Walmart to get paint. My kids see we have a great love between us and we're friends and see that relationship and think it's so cool my mom comes to school with me."
And so it was only fitting, her mom, Dorothy, would also be there in front of the entire school when we surprised Mrs. Hoegenauer with our EXCEL award for all her years of making a difference.
True to who she is, Hoegenauer instead recognized other teachers.
"Boys and girls, when you go back to your class, let your teachers know anyone of them could've won this apple award and tell them, thank you when you go back to your classrooms."
Back in her classroom, Hoegenauer knows teaching is no easy task and takes a bunch of ants working together.
"There are tough times. Last week, I was worried about a skill they weren't getting, but then there are these moments and they say I love you Mrs. Hoegenauer."
Despite all challenges, the Queen Ant keeps moving, and once in a while, even she needs a little help from her ants.
"Their love of writing has transformed me being scared of writing," Hoegenauer said.
She recalls seven years ago, she had to write one sentence for the school board and she panicked, "I just don't have that confidence," she said. She added, "They help my confidence as a teacher."
Hoegenauer doesn't plan on retiring anytime soon. The classroom is home she said.
"I don't know what I'd do without these kiddos. I just love the classroom environment. My favorite part of the day is to be here with the kids."