SAN ANTONIO — Buckle up, San Antonians! As we wrap up our spring break, temperature whiplash and severe weather is expected to arrive by the weekend, beginning Thursday evening.
The first round of big weather changes comes with severe weather before another visit from old man winter settles in Friday morning.
This severe weather has potential to bring damaging wind gusts, lightning, large hail and rotation so make your preparations now in the case of power outages.
A dryline then strong cold front will push through Thursday dropping temperatures 30 degrees by Friday and light snow development possible some Hill Country areas. The cold weather will continue through early next week so unpack those jackets and sweaters.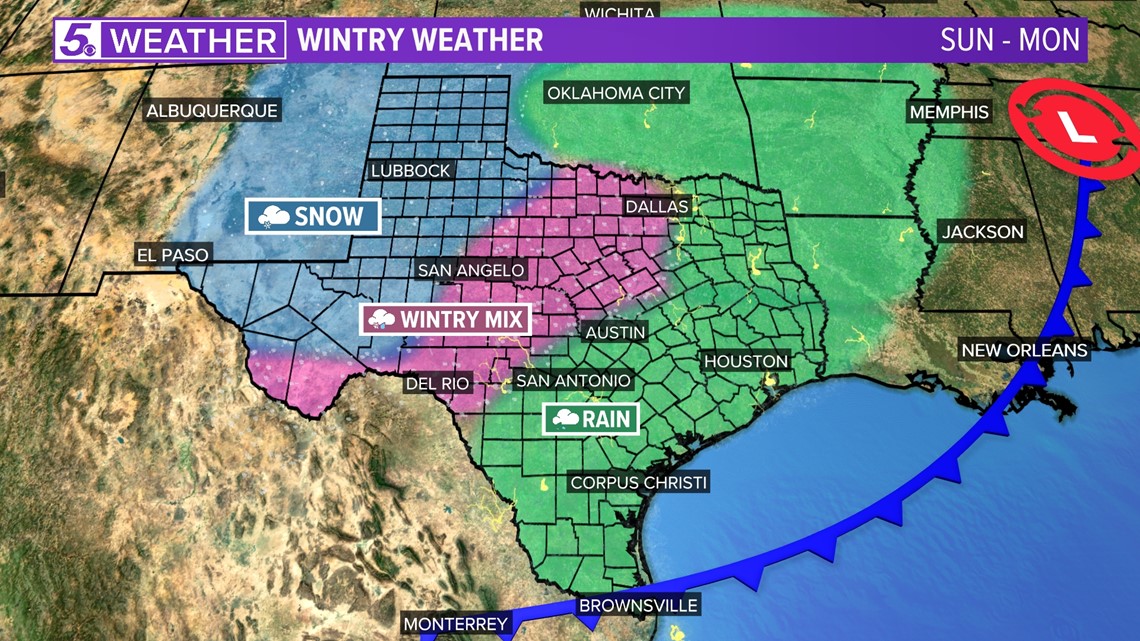 Here's a breakdown of the next seven days:
Wednesday (High 73 and Low 53): Another cloudy day with consistent wind speeds at 20-25 mph coming from the south. This will kick up our humidity levels overnight into Thursday morning helping our rain chances when the front arrives.
Overall, afternoon temperatures will be comfortable to enjoy your spring break outdoors.
Thursday (High 83 and Low 63): This is the last day San Antonians will be able to sit poolside because cold weather returns by Friday morning.
The threat for severe weather could spark up along a dryline during the afternoon but better chances remain for late evening.
1 p.m. - midnight: Threats for Thursday's severe weather will be hail if any storms develop along the dryline. Most activity will be east of Interstate 35 Thursday afternoon.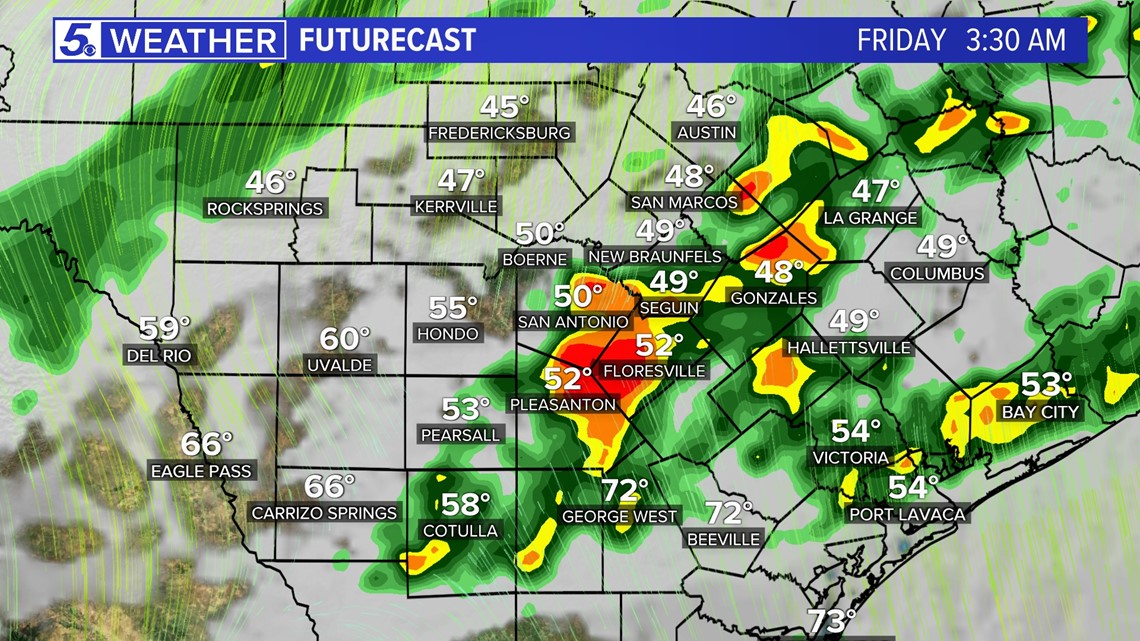 Wind gusts pick up Thursday night between 7 p.m. to midnight so you'll want to bring any outdoor decorations inside.
The majority of severe weather will be associated with the cold front's arrival late evening around midnight to early Friday morning.
The front is expecting to bring hazards of heavy rain, lightning, large hail, damaging winds and rotation. As the front passes a northerly wind will also trail in bringing wind gusts between 30 - 45 mph.
St. Patrick's Day (High 54 and Low 44): Early morning the cold front will continue pushing in severe weather through about 3 a.m. Friday. Damaging winds will still be a concern with wind gusts ranging from 40-50 mph behind the front.
This could knock down tree branches and power lines so have flashlight and phones charged as a precaution. The severe weather threat should end by sunrise Friday.
Around 9 a.m. San Antonio temperatures will be in the 40s. Brrr! Afternoon temperatures only reaching the 50s.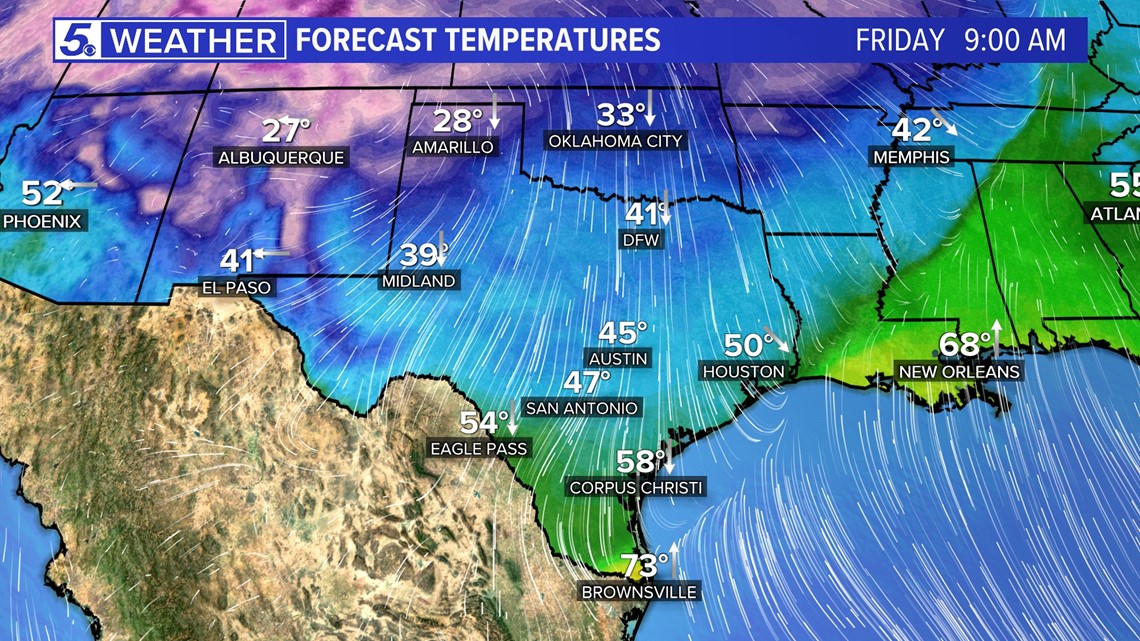 Weekend: Hold on San Antonians we're not done with the cold and rain just yet.
This weekend we stay with shower potential and high temperatures dropping down to upper 40s precipitation. This will keep our shower activity as a cold rain, however, a different story maybe in store for areas near the Hill Country.
A wintry mix with a brief light snow shower is possible for areas near the Hill Country Saturday morning and Monday morning. If snow does develop little to no impacts are expected.
By Tuesday temperatures finally bounce back near 70 degrees and partly cloudy skies return to San Antonio.