Firefighters from several local fire departments deployed to California this month to help battle wildfires burning throughout the state.
Dozens of raging wildfires are tearing through the hillsides, destroying neighborhoods and claiming lives. The Mendocino Complex Fire, north of San Francisco, is now the state's largest wildfire in history.
San Antonio Fire Department Spokesman Woody Woodward said seven members of SAFD, one engine, and one brush truck will brave the extreme and dangerous conditions.
As of Tuesday, SAFD's crew is expected to stay in California for a few more days.
Schertz Fire Chief Cade Long also said that 17 firefighters from the area are being sent to Shasta County, California to help with the fires there.
Long said that firefighters from ESD 3 Canyon Lake and District 7 are deployed as well.
Canyon Lake Fire Chief Darren Brinkkoeter will be leading a team.
"I have a personal contact with Cal Fire and fire conditions are extreme right now," he said. "The temperature is in the triple digits and it's expected to be 106 degrees with single digit relative humidity, meaning the fire is going to burn fast and furious. The wind is high as well."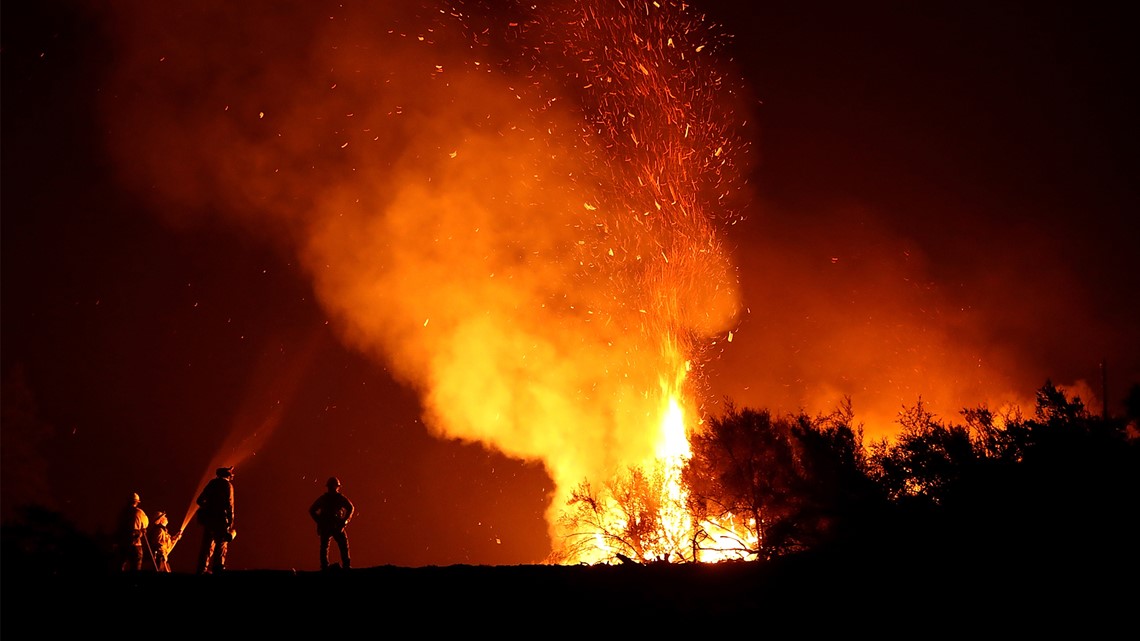 Brinkkoeter said they'll most likely be on the fire line, helping to save homes and other structures.
"We're dealing with trees taller than telephone poles that are bigger in Texas, like double or triple the size. So absolutely... the entire trees are burning as well as the underbrush. We have total consumption of any burning material. We have our work cut out," he said.
In total, 25 engines and 97 firefighters from 32 departments from the state of Texas have headed to California's aid.
The firefighters in our area are assigned to the Mendocino Complex Fire, where the flames show no signs of slowing down. So far, it's burned through at least 455 square miles.