The closure of Rittiman Road on San Antonio's northeast side will stretch into most of the Monday work day, a spokesperson from the City of San Antonio TCI (Transportation & Capital Improvements) said.
Work continues on Rittiman Road between Gibbs Sprawl and FM 78, and the closure is expected to be reopened by 5 p.m. Monday.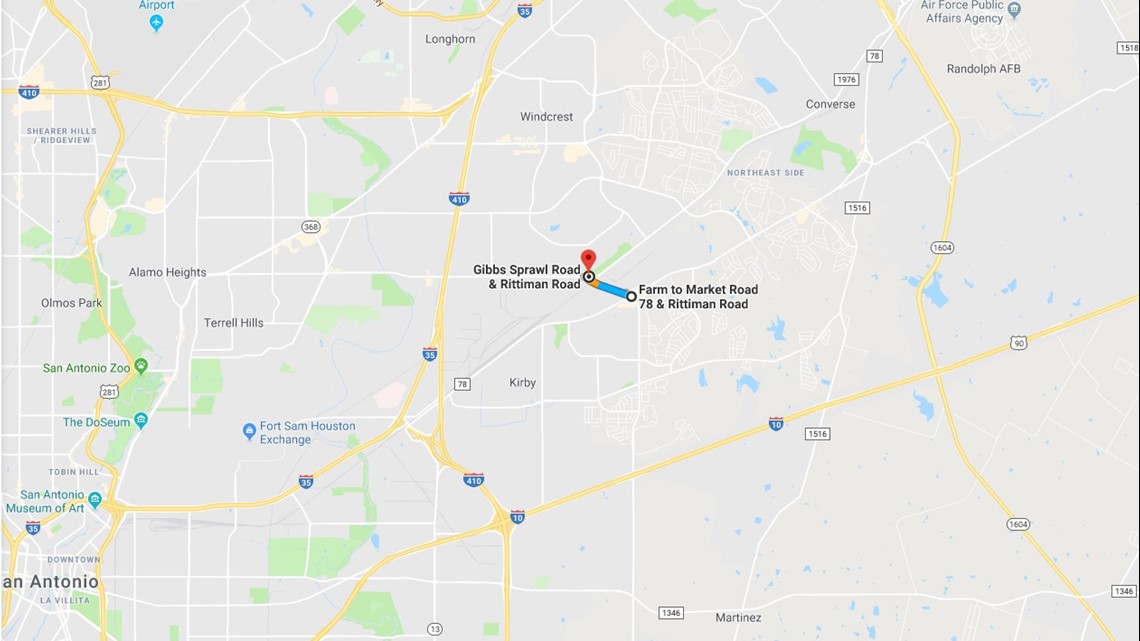 Paul Berry from the City of San Antonio TCI told KENS 5 the closure is needed because Union Pacific was working on a railroad crossing when a heavy piece of machinery malfunctioned. Workers were trying to get it finished by end of the day Sunday but unfortunately they need to continue the repairs on Monday, he said.
Signs will be posted to let people know of the closure and any necessary detours.
If your Monday morning commute includes that area of northeast San Antonio, you are advised to leave extra time.