SAN ANTONIO — Police say a 28-year-old woman was killed after she was hit and dragged through a west-side street by a driver fleeing the scene of a large fight Wednesday night.
Officers with the San Antonio Police Department arrived to the area of Angela Walk and South Picoso Street around 8:20 p.m., where they were told a large group of people were involved in the physical argument.
According to arrest documents, several people had gathered to watch a fight between two juvenile girls. At some point, a second fight broke out between a 28-year-old woman and a 37-year-old woman
Officials say the suspected driver got into her car and ran over both victims, the 28-year-old woman, and a 37-year-old woman, who suffered minor injuries.
The 28-year-old victim who was killed has been identified as Ashley Lopez. The arrest documents say the suspect dragged the victim several feet before fleeing the scene. There were two girls in the car with the suspect, who got out of the car shortly after the victims were hit. The girls returned to the scene to tell police what happened, the arrest documents say.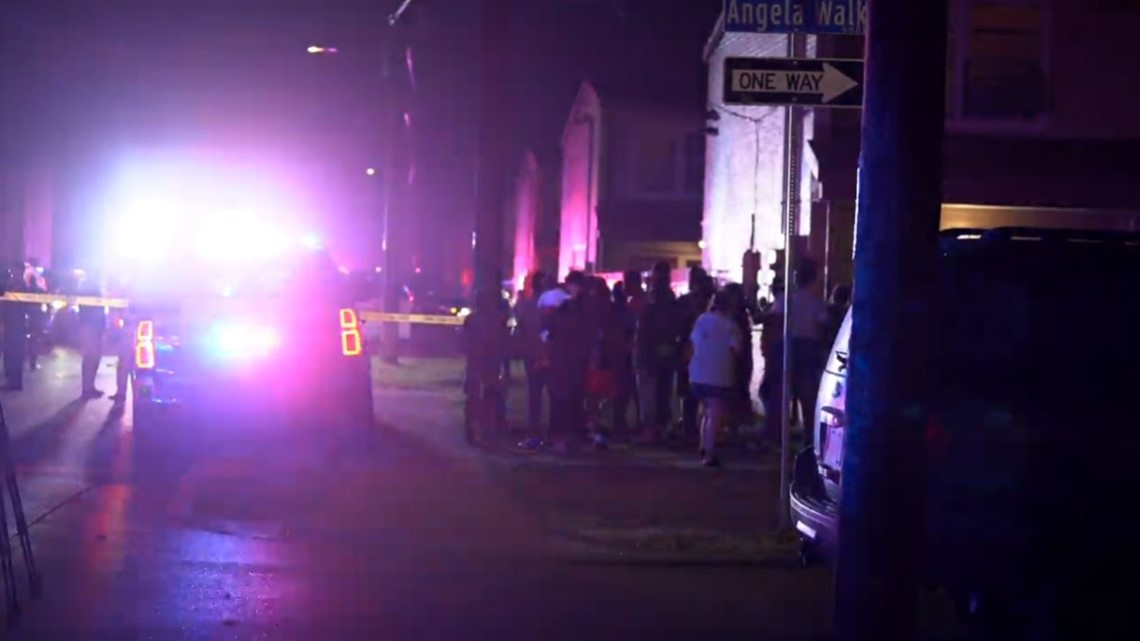 An affidavit obtained by KENS 5 on Friday says the suspect has been identified as 36-year-old Pennie Gomez. She has been charged with Murder and Aggravated Assault with a Deadly Weapon.
>TRENDING ON KENS 5 YOUTUBE:
Since going on the air in 1950, KENS 5 has strived to be the best, most trusted news and entertainment source for generations of San Antonians.
KENS 5 has brought numerous firsts to South Texas television, including being the first local station with a helicopter, the first with its own Doppler radar and the first to air a local morning news program.
Over the years, KENS 5 has worked to transform local news. Our cameras have been the lens bringing history into local viewers' homes. We're proud of our legacy as we serve San Antonians today.
Today, KENS 5 continues to set the standard in local broadcasting and is recognized by its peers for excellence and innovation. The KENS 5 News team focuses on stories that really matter to our community.