SAN ANTONIO — Two people died in a shooting at an apartment complex on the northwest side, police said. One person, who was seen holding two weapons is in custody, San Antonio Police Chief William McManus said from the scene.
Several neighbors heard the gunshots on Sunday afternoon in The Park at Colonnade Apartments in the 3800 block of Parkdale Street near Bluemel Road, west of I-10 and south of Wurzbach Road.
So far, the Medical Examiner's Office has identified the woman as Noreen Burger, 58, of Houston. The ME's Office has not yet positively identified the man who died.
Bill O'Neill who was visiting the complex told KENS 5 he saw the suspect in the parking lot before police arrived.
"I'm ex-military and I wanted to see if I could offer any help. But then I saw a gentleman go to his car and grab a shotgun and that's when I went back into my apartment," O'Neill said.
Police say an officer was in the area responding to a traffic stop when they heard the gunshots. When the first officer arrived, a man and woman were found dead outside an apartment unit.
SAPD Chief William McManus says the suspect, now identified as 20-year-old Michael Burger, was heavily armed.
"[The officer] notices an individual who was holding an AR and a shotgun, he ducked between two vehicles and the officer backed up a little bit. The guy popped up and the officer fired a few rounds at him. None of them took effect," Chief McManus said.
A police officer fired at the man with the guns, but the shot(s) "had no effect."
The victims are believed to be the suspected shooter's parents, Chief McManus told reporters.
"I couldn't even imagine what was going through his head, why he took his parents' life or why he gave up, I don't know," Chief McManus said.
With evidence markers on the ground and the victim's bodies in view—it leaves an unsettling feeling among residents.
'It's always something going on here every year. So it's time to make a move because it's not safe," Orien Curry, a resident of the apartments said.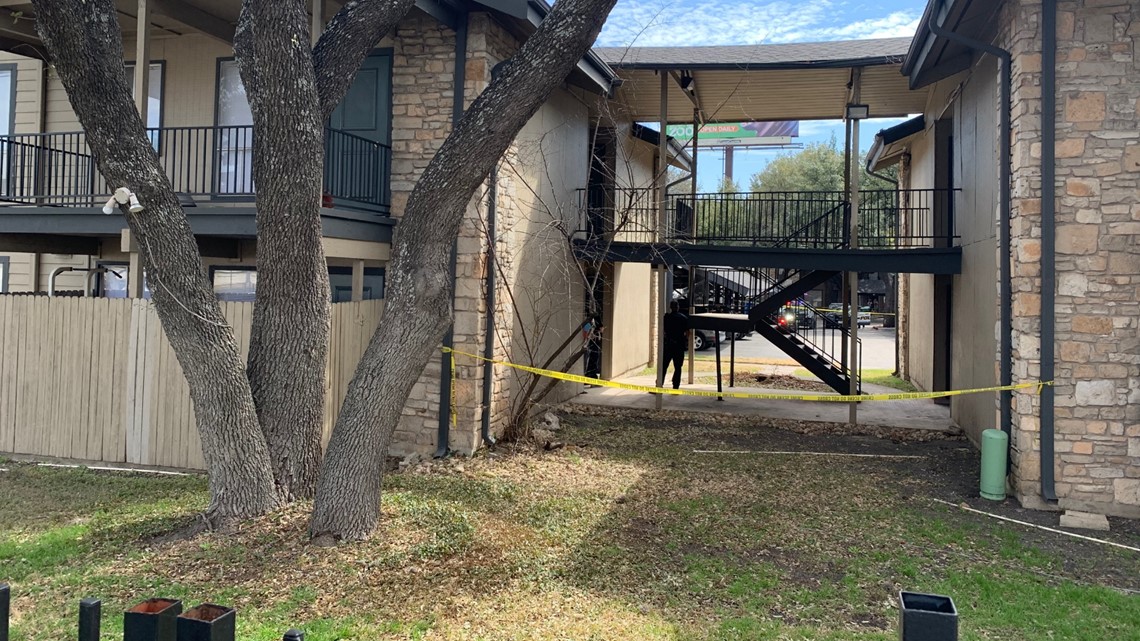 Chief McManus said it appears the shooting could be the result of some sort of family violence incident.
When the officer fired at the suspect, he gave up, McManus said.
"An officer nearby heard the shots, quickly responded and arrested the suspect. Motive? Possibly family violence. That's preliminary at this time," McManus posted on Twitter.
This is a developing story. Check back with KENS 5 for new details online and on-air.