SAN ANTONIO — The lure of music was a family tradition, and Vincent Garcia-Hettinger chose to fall near the tree but his way. He was five.
"I saw the cello, and that was the biggest one in the room at the time," Vincent said. "There was no basses in there. So I said, I want to play the cello."
His mother, Jennifer, father, Kevin, and brother Nicholas all play the violin. According to Vincent, he had a connection to the instrument but needed a stronger commitment.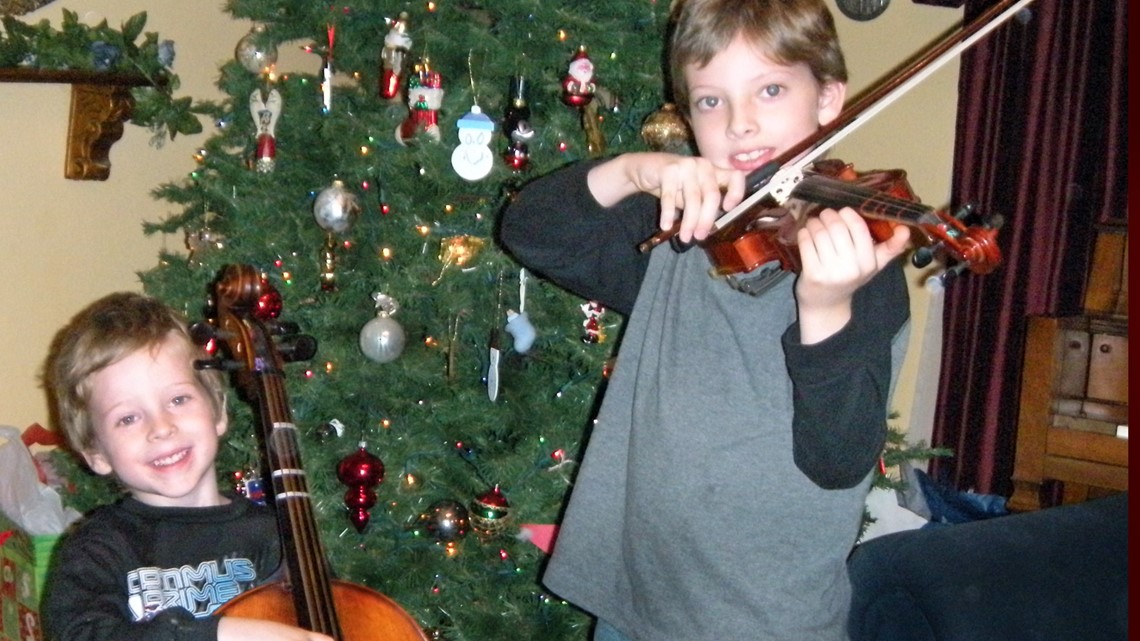 "My parents helped me practice, and they would get me to practice each day," he said. "I loved it, but sometimes I wouldn't want to wake up early and practice."
The passion ignited for the 17-year-old musician six years later when he got his first solo, or concerto, as musicians call it. His practice time expanded exponentially.
"When he picked up the cello, even at a very young age, he was always he was always moving with that cello," Kevin Garcia-Hettinger said.
Garcia-Hettinger is not only Vincent's father; he's his orchestra director at Brandeis High School.
"At some point you just you just accept it," Garcia-Hettinger said.
All of the clocking in at school as director and student while getting off the clock as father and son is too much effort. The two never get divorced anyway.
"We make it work," Vincent said. "I think that actually helps us in the orchestra."
Vincent, the baby son, believes it brought them closer. It's also helped him develop as a musician having parents who became instrumental in his development on the cello. Then, they made sure he got the best professional training they could.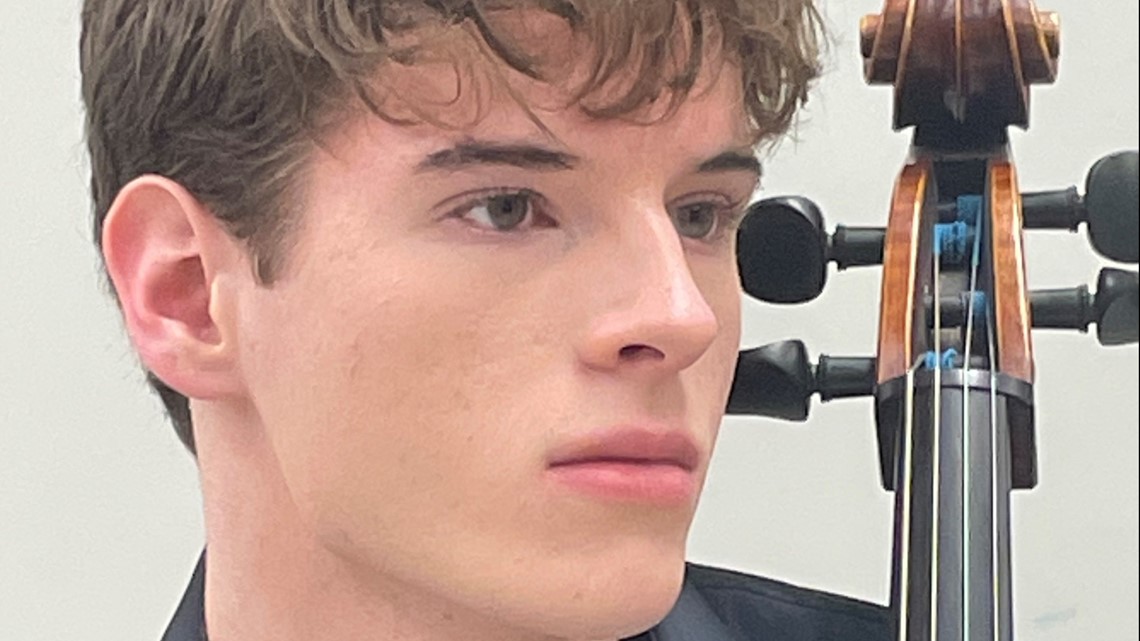 "My wife is really the one that takes him to lessons and is the driving force," Garcia-Hettinger said. "She's the star."
He believes the community of parenting and professional instructors have nurtured Vincent's talent.
The 6'4" cellist's robust musical bio includes debuting as a soloist with the San Antonio Symphony in May 2019. He's been in numerous national and international competitions and garnered prestigious distinctions.
His latest is the Sphinx Competition held in Detroit annually. The Brandeis High School senior had gone to the competition before but still needed to advance as a finalist.
"He'll practice four or 5 hours a day. He doesn't talk about it. He doesn't tell people he practices that much," Garcia-Hettinger said. "If things don't go well for him, there's no complaining. It's all about the music. It's just improving."
The cellist improved enough to become a finalist. He said he was the only musician in his division, 18 and under, representing Texas. His parents felt like something special had happened during the February performance.
"I think that was probably one of the best performances I've ever heard from him," Garcia-Hettinger said. "It was just incredible."
The Sphinx Competition is a national competition for Black and Latinx string musicians. Looking at Vincent, one might need to remember his Garcia heritage.
"Vincent grew up with all the traditions and grew up being a Garcia," Garcia-Hettinger said. "We're very proud of that heritage. We're proud to represent the Garcia family."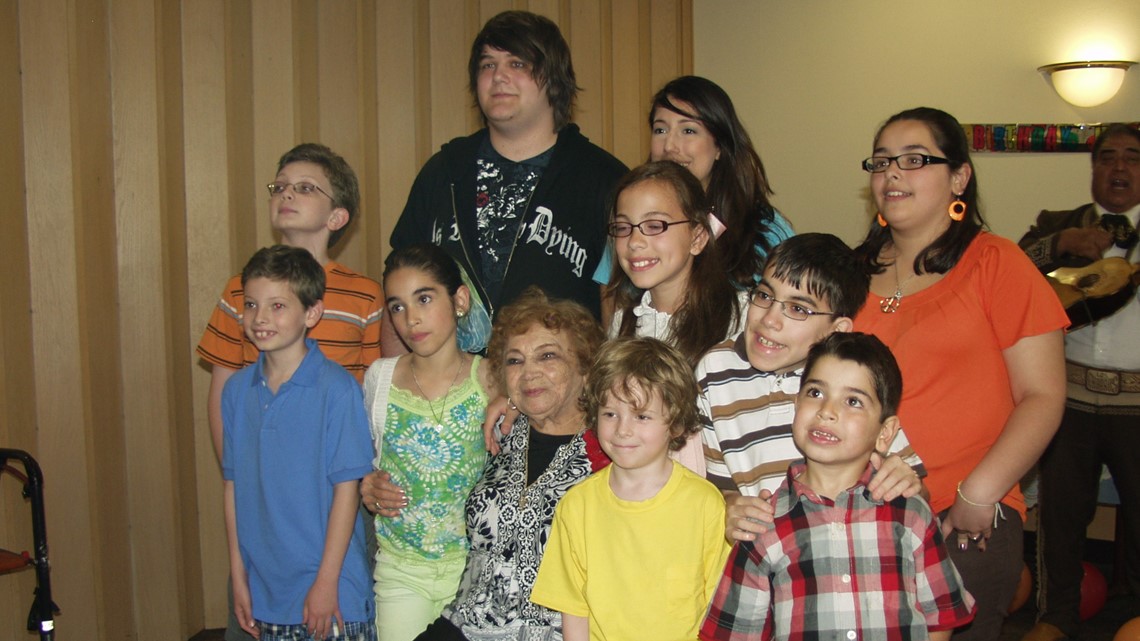 In the meantime, Vincent is concentrating on becoming a musical storyteller and getting into college. He has auditions at Rice, Northwestern, The Colburn Conservatory of Music, The Curtis Institute of Music, and Juilliard.