SAN ANTONIO — Patricia Slack and Bernice Roundtree are waiting to wake up from a two-month-long nightmare. It's wishful thinking for a mother and an aunt who very much want Charles "Chop" Roundtree Jr. alive. He was killed in an officer-involved shooting.
"Everything just changed. it was different. He was gone," Roundtree said.
Slack recalled the final conversation she had with her son. She didn't want him to leave. The 18-year-old father of one went anyway.
"And the last thing he said was, 'I love you and I'll be back,'" she said.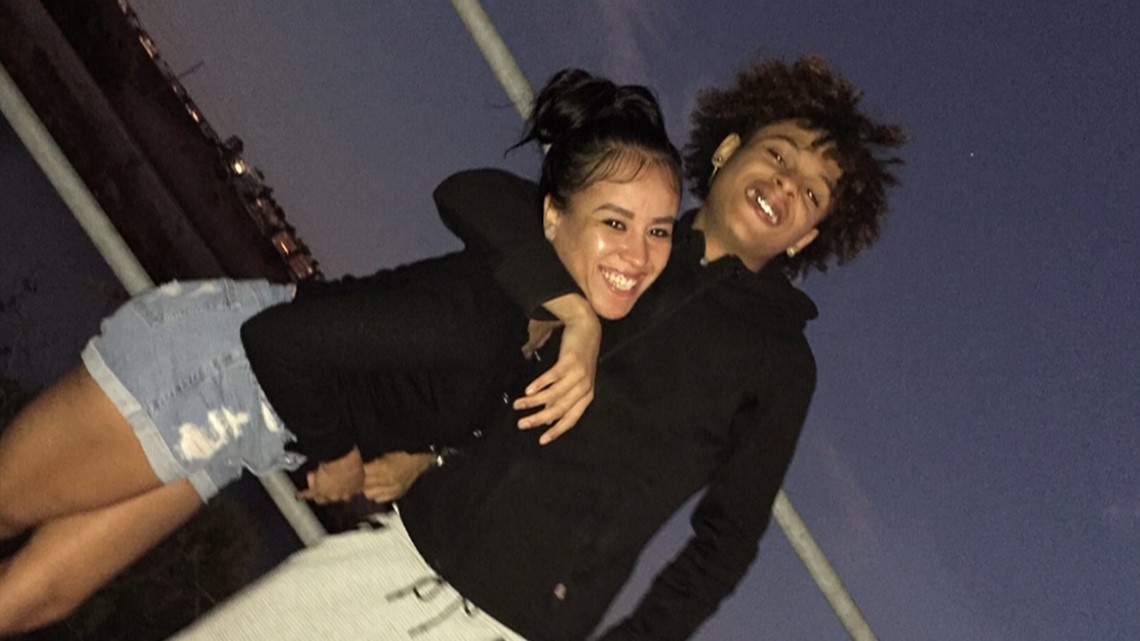 Chop went to 217 Roberts Street. According to Slack, the home belongs to relatives of Chop's son. San Antonio Police records show the home has an extensive record for drug activity.
Police responded to the home for an assault call possibly related to someone selling menudo door-to-door. The call quickly evolved into an officer-involved shooting. Chief William McManus said at the crime scene his officer shot and killed an armed suspect.
In the meantime, Chop's mother and aunt received word he'd been shot. The two said officers at scene told them he was alive. A patient was taken from the scene to a local hospital but it wasn't Chop. The women found out hours later he was dead.
Suspect Davante.Snowden, who faces a felony weapons charge, was the patient at the hospital. McManus later clarified Snowden allegedly had a gun. Chop was bystander in the home, sitting on a couch. A police report said the 18-year-old was found dead in a hallway.
According to McManus, Officer Steve Casanova shot Snowden, who was pulling a weapon from the waistband of his pants.
"I didn't believe it," the women said.
Roundtree believes the home was targeted. She doesn't believe Officer Casanova thought or acted properly in the situation.
The family hired Daryl Washington to help them sue Casanova and the City of San Antonio. The Dallas based attorney has battled with SAPD in federal court before. The Charles Roundtree lawsuit is filed there too.
"It is inexcusable for this officer not to have been arrested," Washington said.
Washington said Casanova had the intent to kill someone, so his actions would justify being charged with the murder.
"I want his uniform taken away. I want him to pay the same price we have," Slack said.
Casanova is on administrative duty until the shooting investigation is complete.
Outgoing District Attorney Nico LaHood said he has reviewed evidence in the case but it would be improper for him to comment on it.
As a Nov 29 email for the SAPD public information office said, "Unfortunately, we can't comment on this case since it's pending litigation." A follow-up email for comment before this story was released has not been answered.
Requests to interview McManus have been denied. Requests for a police report for Officer Casanova's basic narrative from the shooting have also been denied by SAPD. The matter is being reviewed by the Texas Attorney General's Office.
On Oct. 22 the police department did release a report from an officer who was not at the scene at the time of the shooting. The report lists Casanova as the victim. Chop is categorized as a suspect.
His family has not figured out what to tell his son when he grows up. Holidays have become emotionally crushing.
"Thanksgiving was hard," Slack said. "My Thanksgiving was at a grave site."
The days have become a test of stability when the worse pain becomes a reality.
"I couldn't see him in a casket. I didn't want to see 'em put him in the ground," Roundtree said. "That was the hardest thing I ever had to do in my life was bury my boy."