FAYETTEVILLE, NC -- A photo of a newborn baby photographed with soldiers in North Carolina is quickly going viral on Facebook.
Britt Harris was ecstatic when she learned she was pregnant back in October. Her husband, SPC Christopher Harris, was just deployed to Afghanistan.
Unfortunately, Harris would never get to meet his daughter. He was killed in a suicide bombing just a week after he learned of the pregnancy.
Newborn daughter of soldier killed in Afghanistan photographed with fellow soldiers
Harris' wife wanted to pay tribute to her late husband the only way she knew how... with his fellow soldiers by her side.
"I wanted to use everyone from the gender reveal back in October and have these special and formal photos to show Christian one day," Britt Harris told NBC Charlotte. "To show her the men and women that served alongside her father. Many of which were there when he passed and a few that were survivors from his vehicle."
Harris, with the help of Pinehurst Photography, took the heartwarming photos at the Cape Fear Botanical Garden in Fayetteville, North Carolina.
In one photo, Christian is sitting in the palms of her father's friends' hands.
"They've been a part of her life before she was even born and I know they're going to be around for the rest of her life," Harris said. "No matter where the army takes them all, I will be able to show Christian how they all came together for her."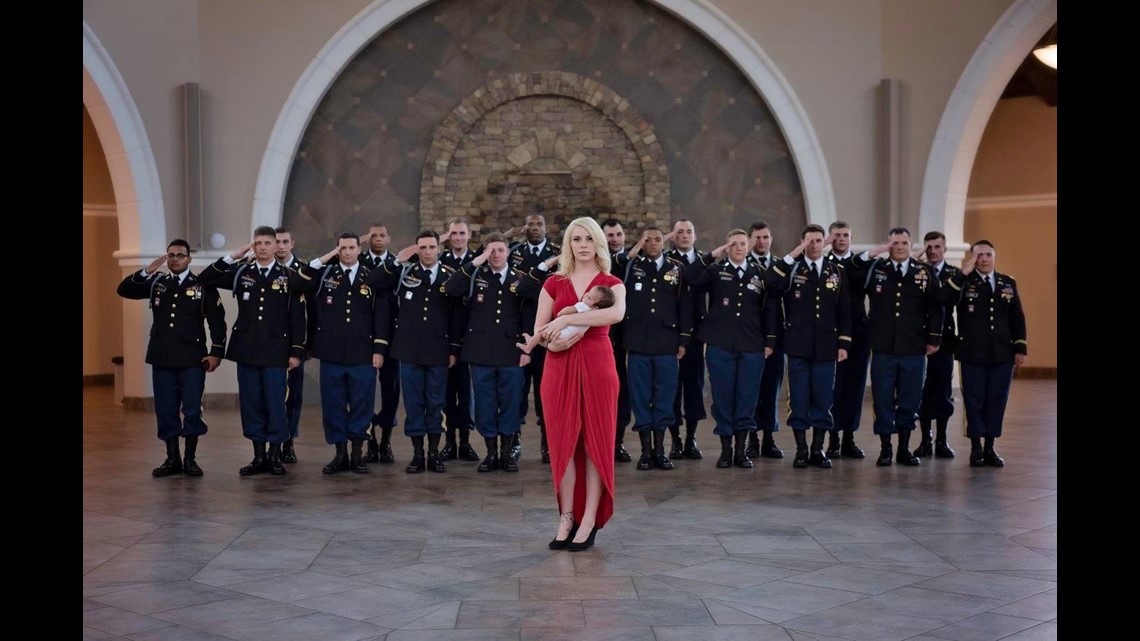 "Sometimes all we need to soothe our soul and ease our burdens is the loving hand of a friend gently touching our heart and lifting us towards love"