There isn't anything too big or tough for Jamie Ryan.
"It was kind of an interesting journey for me," Ryan told KENS 5.
The mom of two can take on just about anything.
"I owned a physical fitness company where I taught Yoga," Ryan said.
That was in Phoenix, Arizona and at one point, she was also an accountant holding a Masters degree in science and math integration.
"I did taxes and I loved it, I loved teaching people how to do their taxes," Ryan said.
The key word here is teaching. But then she moved on to New Mexico where she worked at a national monument selling native American jewelry, "it's been quite an adventure with my husband."
Ryan's husband is active duty in the military so she's moved around quite a bit just like many of her students at Lackland Elementary School.
"Being a military spouse and a mother myself, I see both sides of it. I see them in class and what they need academically and able to look at scores and give them the best strategies for that. but also as a mom and military spouse, I know the heartache of seeing your best friend move."
Ryan transferred to San Antonio six years ago where she started teaching at Lackland. Turns out she's the perfect fit and her students can relate to her.
"Everybody is new here and I connect with people here, and Mrs. Ryan makes it the best class ever, "4th-grade student Isabella Garza said.
Ryan pulls multiple duties at school. For 4th graders, she focuses on the "Success for All "Reading program which helps kids with comprehension and fluency.
But she's also the case manager for special needs children in kindergarten.
Her work with special needs students goes back to her high school days where she volunteered to help her teachers. Ryan went on to graduate college with a Bachelor's degree in Special Education.
"I knew really early I wanted to be a teacher but I fought it for a while."
Lackland ISD EXCEL Award 2018 goes to Jaime Ryan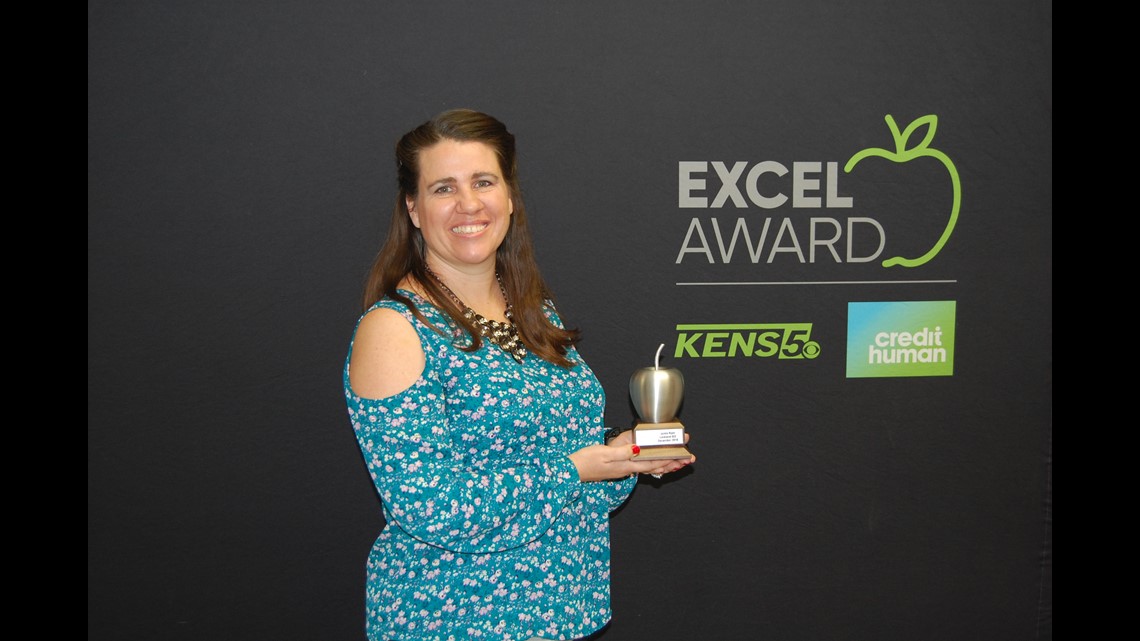 But the calling was too strong. An accountant turned fitness instructor and now an elementary school teacher.
Ryan says she's not going anywhere, anytime soon.
"We just bought our first house here in San Antonio. and he's getting ready to retire so I think we're staying a while," Ryan said, "I wanted to be part of the joy and excitement that is Lackland. it is a very special place to be."