FORT WORTH, Texas — Whether in Amon G. Carter Stadium, in downtown Fort Worth or scrolling through social media on a Saturday while watching college football, it's nearly impossible to avoid interacting with TCU's viral new, meme mascot.
The four-legged, mesmerizing amphibian has become a rallying symbol of TCU's season so far.
"The Hypnotoad is a large toad-like creature that has large oscillating multicolored eyes, and emits a droning hum. His eyes glow all the time. The toad apparently uses these as a power of hypnotism on surrounding people and animals."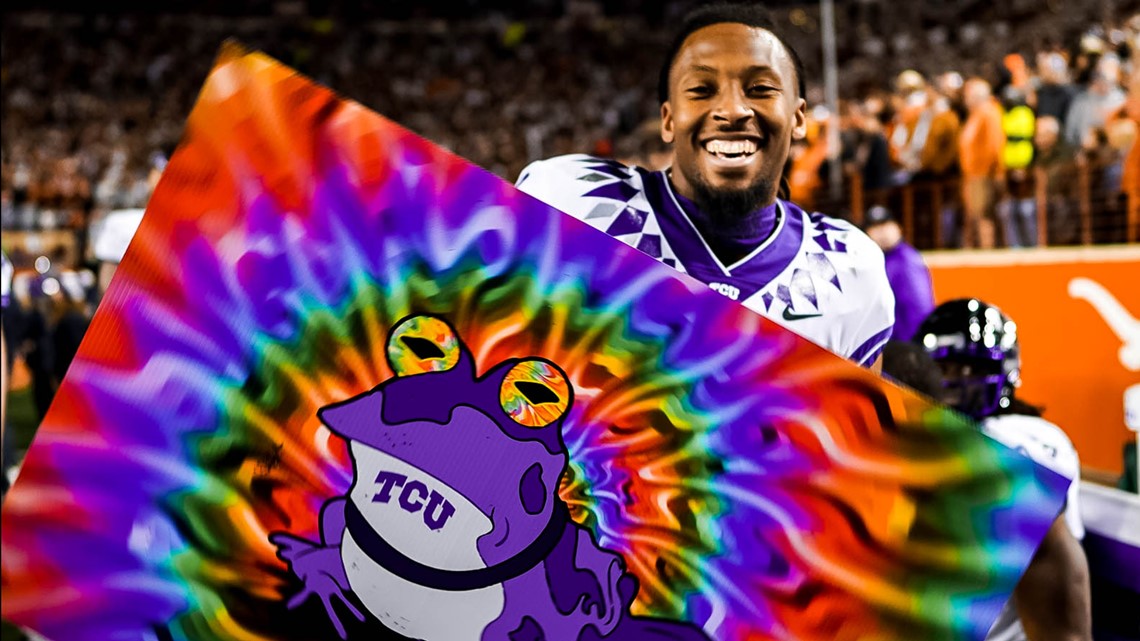 But we at WFAA wanted to go a step further than simply relying on a fan's website. We wanted to go to the source — the source of Hypnotoad.
That's where television writer Eric Kaplan comes into the picture. The New York native started his career with "Late Show with David Letterman" and eventually joined "Futurama" as one of the writers.
When it came time to build out the ancillary characters for the season 3 episode, "The Day the Earth Stood Stupid" on Feb. 18, 2001, Kaplan put his creative juices to work and came up with Hypnotoad.
"Hypnotoad is an amphibian alien who has the power to control the human mind," Kaplan said. "He can make you do things. He can make you desire things."
Kaplan has gone on to write for multiple television shows, including CBS's Young Sheldon. While working on the show, Kaplan said he became friends with fellow writer Connor Kilpatrick, who is from the North Texas area and has family members who are big TCU fans.
So Kaplan started to learn more about the team. In the process, he also discovered there must have been some "Futurama" fans on TCU's media team since some wacky and zany versions of Hypnotoad started to show up at sporting events.
"It was like these two passions of mine...two rivers coming together," Kaplan said. "Hypnotoadism and Texas football."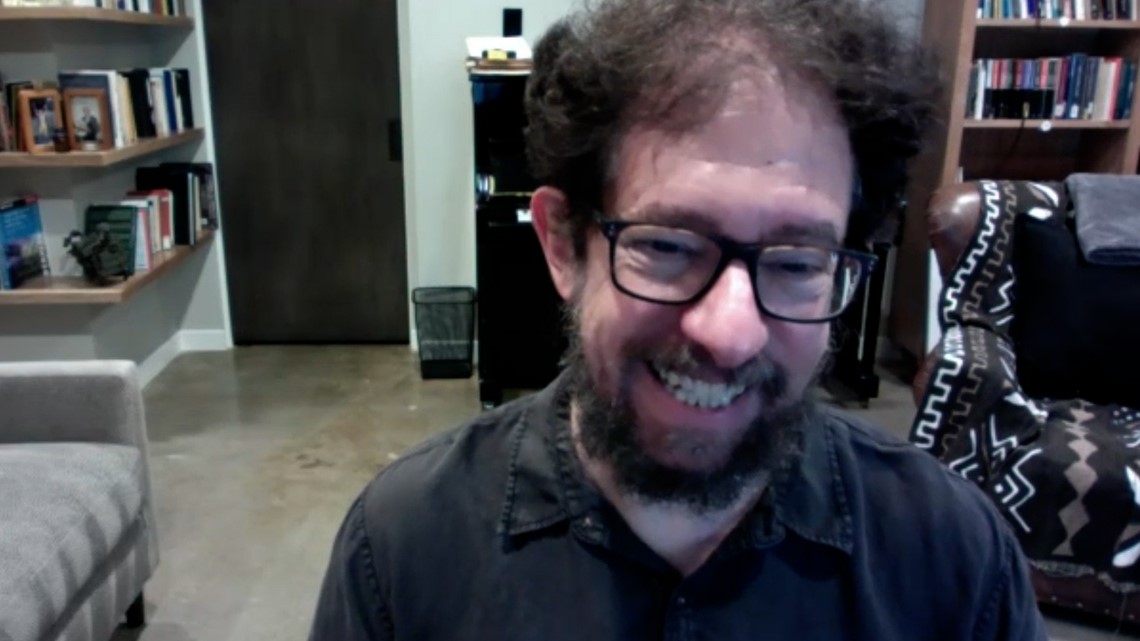 Kaplan himself feels a bit connected to football, too.
"I think football is a little bit like cartooning with a ball," Kaplan said. "And you could almost say cartooning is a little bit like football with a pen."
After years of Hypnotoad showing up in tweets, on scoreboards and on posters, TCU Football's current season changed the entire landscape in terms of its relevancy to the general public.
With each successive win, TCU's media team started to get more and more creative in how the staff embedded and weaved it into their work.
The players and new head football coach Sonny Dykes got in on the fun as well. You could start to see players more frequently coming off planes in gear and waving flags after victories.
Dykes even sported a Hypnotoad hoodie early in the season.
"At the end of the season, you do all these studies on how you did on first down and how were you on third and long," Dykes said while going on 96.7 The Ticket after his team's College Football Playoff semifinal win over Michigan. "We're going to do a study on how we did after they played the Hypnotoad video. (laughs). I really do think there's something to it."
"I mean, it's the weirdest thing, but I love it," Kate Dykes said. "I don't understand the videos that our social media team put together, but I love them. It kind of unified the fanbase. At games, the Hypnotoad comes out on the screen, everyone goes wild. So you're like, I don't know, play it the whole game."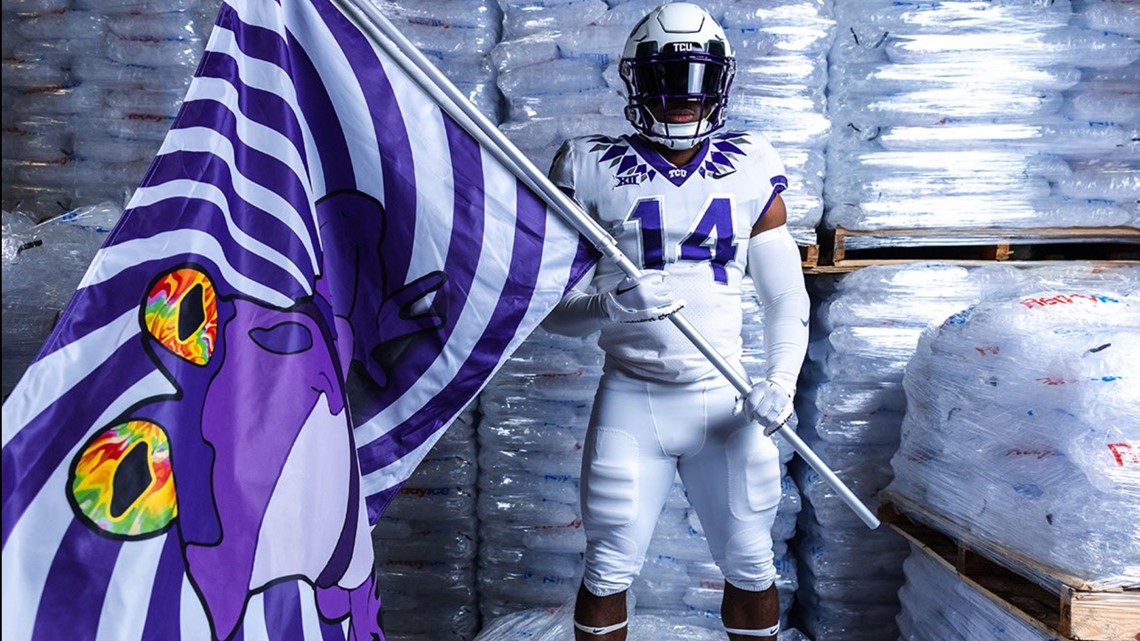 For Kaplan, he knows exactly what the Hypnotoad represents. He said TCU making the creature its own and turning it into a rallying cry is awesome to see.
"I think it's great that we're all on the same team together," Kaplan said. "And props to the players. Props to the coach. They're awesome. I think props to the meme dude. He's done some awesome meme-duding. I think it's great."
Once Kaplan got two different calls from "Big Bang Theory" writer Eddie Gorodetsky and "The Simpsons" writer Max Pross, that's when he had a feeling the Hypnotoad's popularity had grown this football season.
"They both reached out to me, and they're like, 'Hey, we saw that this character you created is helping hypnotize the enemies of TCU,'" Kaplan said. "They said, 'Is that real?' And I'm like, 'Yeah, it's real, man.'"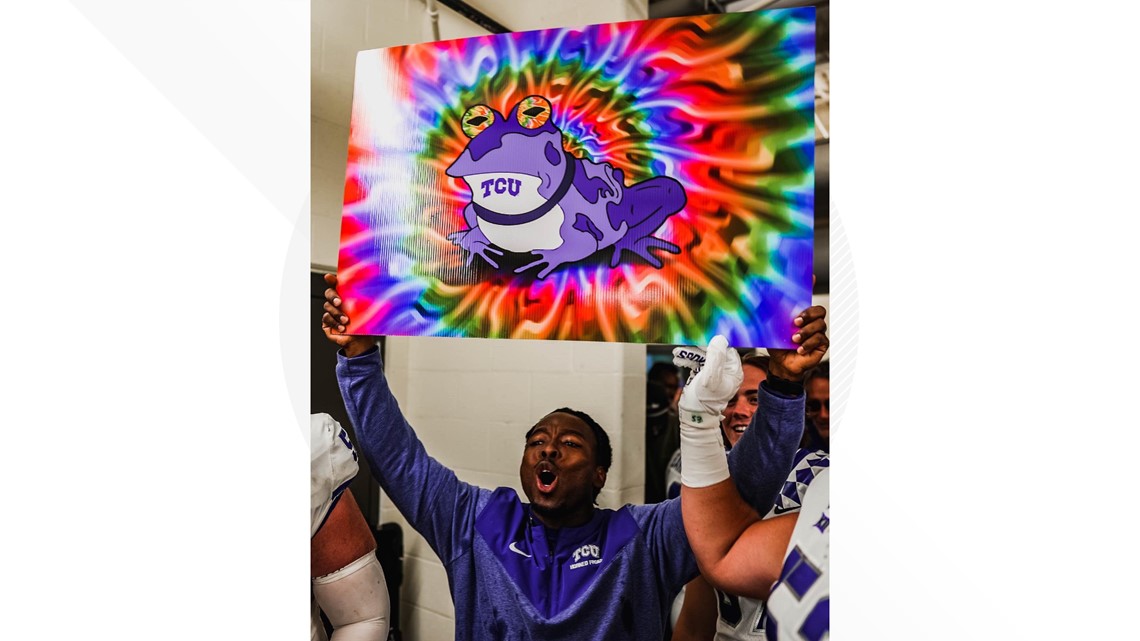 Now with TCU on the brink of a potential national championship, Kaplan said he hopes his creature's hypnotic powers can come alive one last time.
"The Hypnotoad is like a strange angel, that's what I would say," Kaplan said. "The Hypnotoad is a strange angel. And with the wings of that...the hurricane force of his wings. If that can blow TCU higher and higher, I'm happy."
After the team's 51-45 semifinal win over Michigan, TCU will take on the defending champion Georgia Bulldogs in the College Football Playoff National Championship on Monday, Jan. 9.
For those who are not planning to travel to the game in Los Angeles, there are still plenty of options for watching the game in Dallas-Fort Worth.