SAN ANTONIO — The fire on the northwest side of San Antonio could be seen for miles.
Leon Springs Fire Department Battalion Chief Craig Ramon said it didn't take much for the house to go up in flames.
"The fire got pretty big pretty fast, so we wound up transitioning to a defensive attack and fought the structure from the outside. The occupants of the home were here, and they got out safely," Chief Ramon said.
They believe the fire started in the garage of the house. The cause is still being investigated.
On the ground, smoke made it's way from the house and into the neighborhood.
"We did have some spread to some of the trees and some of the wild land behind the structure, we focused on that as well," Chief Ramon said.
Firefighters did run into a problem: one of the only hydrants in the area released low-pressure water. One at a time fire trucks began bringing in the water they needed.
"Our department is already aware of the water conditions out here. So our trucks carry large amounts of water compared to municipalities. We had two 2000 gallon pools set up," Chief Ramon said.
Even with the water issues they had, the chief said the outcome would've still been the same: a total loss.
"When we had the water issues the structure was pretty much a total loss already. We were in defensive mode at that time and taking a defensive stance and keeping it contained," Chief Ramon said.
Firefighters from across northwest Bexar County were battling a large house fire in the 25000 block of Prairie Mountain early Sunday afternoon.
The fire was reported just before 11 a.m. Sunday near Boerne Stage Road and Scenic Loop Road.
An eyewitness in Boerne said they could see smoke from miles away. Our KENS 5 weather camera, which is 15 miles away from the fire, revealed heavy smoke around noon.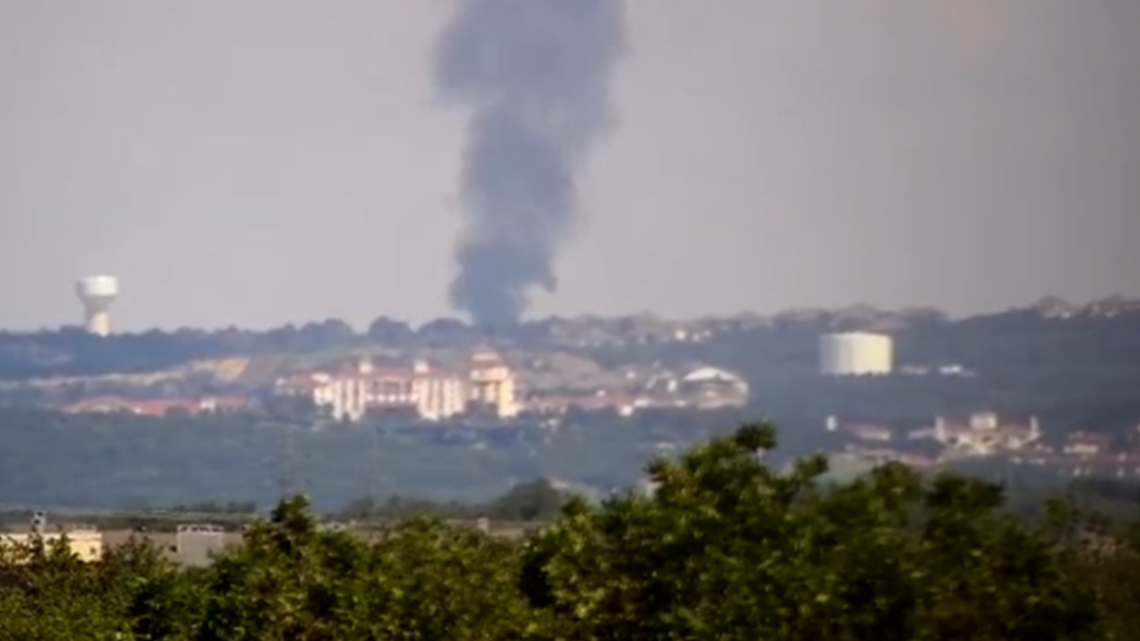 KENS 5 Eyewitness News Reporter Jordan Foster was at the scene gathering more information. He shared this video of the scene:
Shortly before 1 p.m., fire crews were still calling in units and filling tubs with water. Smoke continued to surround the area, but no injuries had been reported.