FAIR OAKS RANCH — It is Graduation Day for some four-legged students. A new pack of police K9's are ready to get to work in local communities.
"It's amazing what a dog's nose can do. I can't smell anything and Buddy, their nose is crazy. They pull you right to [the contraband]," said K9 Handler Ofc. Eric De La Rosa.
He has been working with his new partner, Buddy, at a training class for the last two weeks. Friday is certification day.
The duo is ready to hit the streets. They will be patrolling in Fair Oaks Ranch and mingling with neighbors at community events.
"The relationship between the department and the community is immeasurable," said Chief Scott Rubin. "We've been very fortunate here, really good support from our community, people stepping forward and the K9 program is something that the people are really excited about."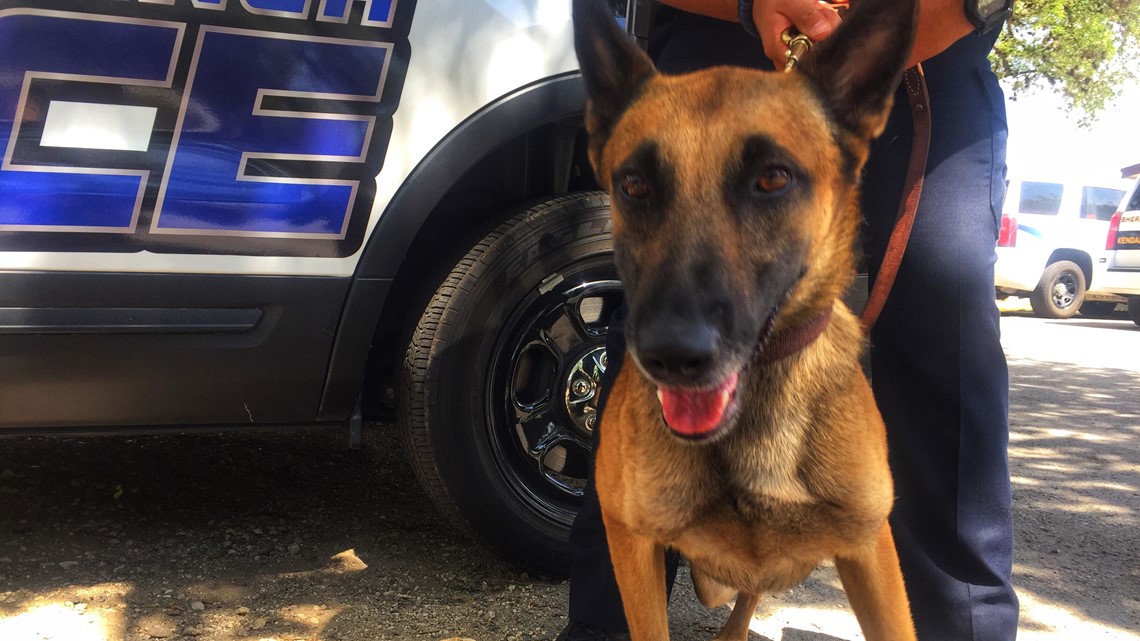 Buddy will be used to sniff out drugs and track missing people. Fair Oaks Ranch didn't have a K9 program in place in the past because it is expensive to buy such a highly trained dog. Local trainers with Full Armor K-9 decided to donate Buddy to the department.
"At the end of the day those are drugs and money and criminal assets and weapons that could have ended up in the schools, the very schools that my children go to," said Ramiro Guzman with Full Armor K-9. "This is one of the reasons that I'm very passionate about what I do."
Buddy is taking his new job very seriously.
"He's smart and he's very loyal and his drive is out of the roof," said Ofc. De La Rosa. "We are very excited to go hit the streets. I think Buddy is going to be a great asset to the community, to the P.D."