SAN ANTONIO — A driver plowed into a house, creating a jarring wake up call for a south-side family.
The incident happened around 2:10 a.m. Friday on Neal and Pleasanton Road.
The San Antonio Police Department said a Dodge Challenger was driving westbound on Neal at a high rate of speed. They reportedly came to the intersection at Pleasanton and failed to turn, crashing into a pole, tree, yard decoration and the side of the home.
The pole fell on a parked car in the neighbor's driveway, badly damaging the vehicle.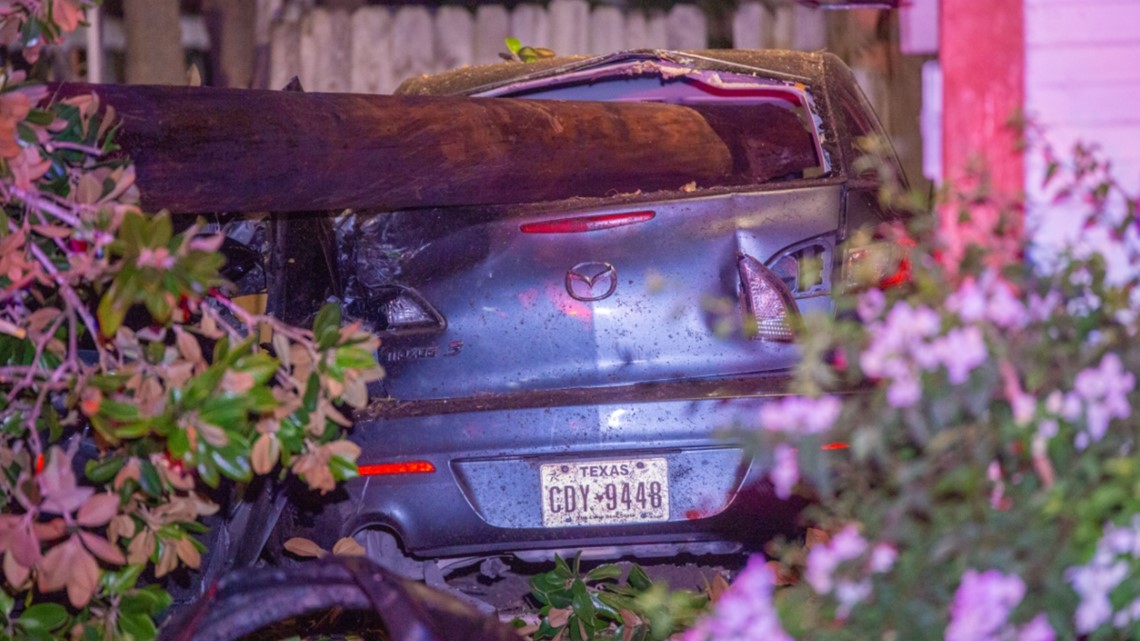 The driver got out of the Challenger and ran away, police said. Authorities are searching for the suspect.
No injuries were reported.