SAN ANTONIO — North Star Mall hosted their annual Canstruction® design/build competition, which helps raise awareness and funds for hunger relief for the San Antonio Food Bank.
Team were given 12 hours to defy expectations, logic and gravity as they assembled amazing sculptures using approximately 30,000 cans of food.
The categories include Structural Ingenuity, Best Use of Labels, Best Meal, Juror's Favorite, Best Use of the Color Orange, and two Honorable Mentions.
The grand prize went to Ursula, the sea witch from the Little Mermaid, which was made up of 5,112 cans of food.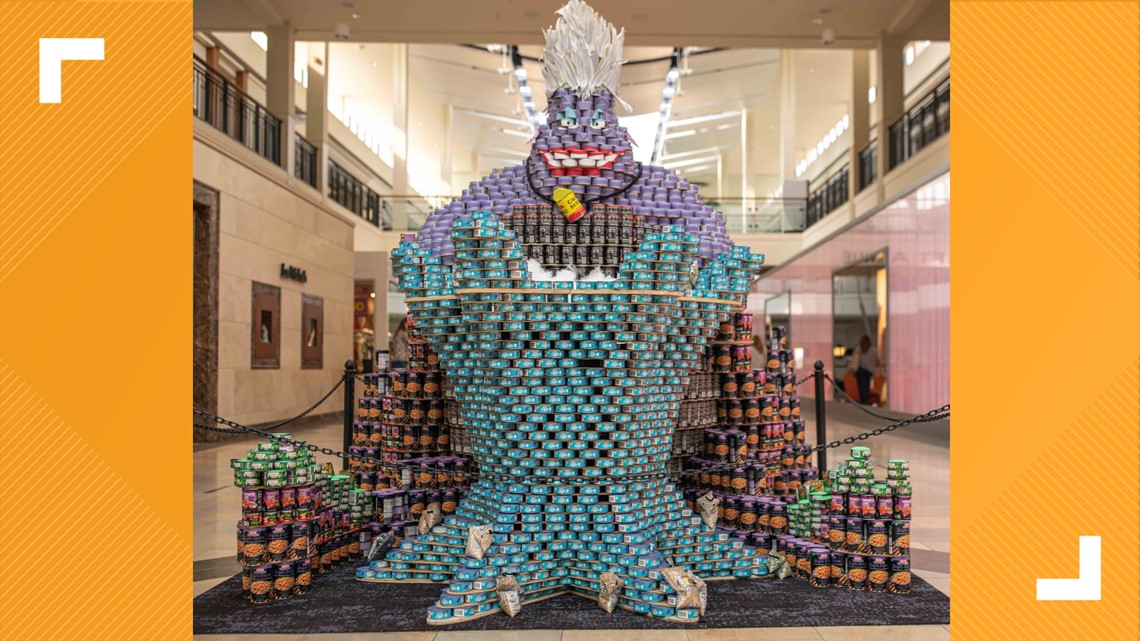 The sculptures will remain on display throughout North Star Mall's common areas during mall hours through September 23.
All canned goods used to create the unconventional art exhibits at North Star Mall will be donated to the San Antonio Food Bank at the close of the competition.
View the gallery
Can-struction competition benefits Texas Food Bank
Since going on the air in 1950, KENS 5 has strived to be the best, most trusted news and entertainment source for generations of San Antonians.
KENS 5 has brought numerous firsts to South Texas television, including being the first local station with a helicopter, the first with its own Doppler radar and the first to air a local morning news program.
Over the years, KENS 5 has worked to transform local news. Our cameras have been the lens bringing history into local viewers' homes. We're proud of our legacy as we serve San Antonians today.
Today, KENS 5 continues to set the standard in local broadcasting and is recognized by its peers for excellence and innovation. The KENS 5 News team focuses on stories that really matter to our community.