SAN ANTONIO — A total of 10 people escaped a house fire in Helotes on Thursday morning. Half of the victims were children, officials said.
At 6:45 a.m., firefighters responded to calls of a structure fire with people trapped in the 11000 block of Dublin Field in the Hills of Shaenfield subdivision, just one mile away from the District 7 station.
"Prior to our arrival, two people did jump out of a window trying to evacuate the house," Bexar County Fire Rescue District 7 Chief Kevin Clarkson said. "Everyone is in relatively stable condition... The injuries are burns and smoke inhalation."
According to the Bexar County Fire Marshal's Office, 30 firefighters, along with three fire engines, two ladder trucks, and several ambulances – including units from Acadian Ambulance Service – were involved in the operation. They included Helotes Fire Department and Bexar County Fire Districts 8, 7 and 2.
Chief Clarkson said he believes the people who escaped through a window were assisted by others since no one suffered any broken bones.
Tom Peine, Assistant Public Information Officer for the Office of the County Manager for Bexar County, said six of the victims live at the residence. The other four (two adults and two children) were visiting.
"According to witnesses, some of the occupants were seen jumping out of a second-story window. Neighbors then reportedly assisted with ladders to help others escape the fire," Peine said.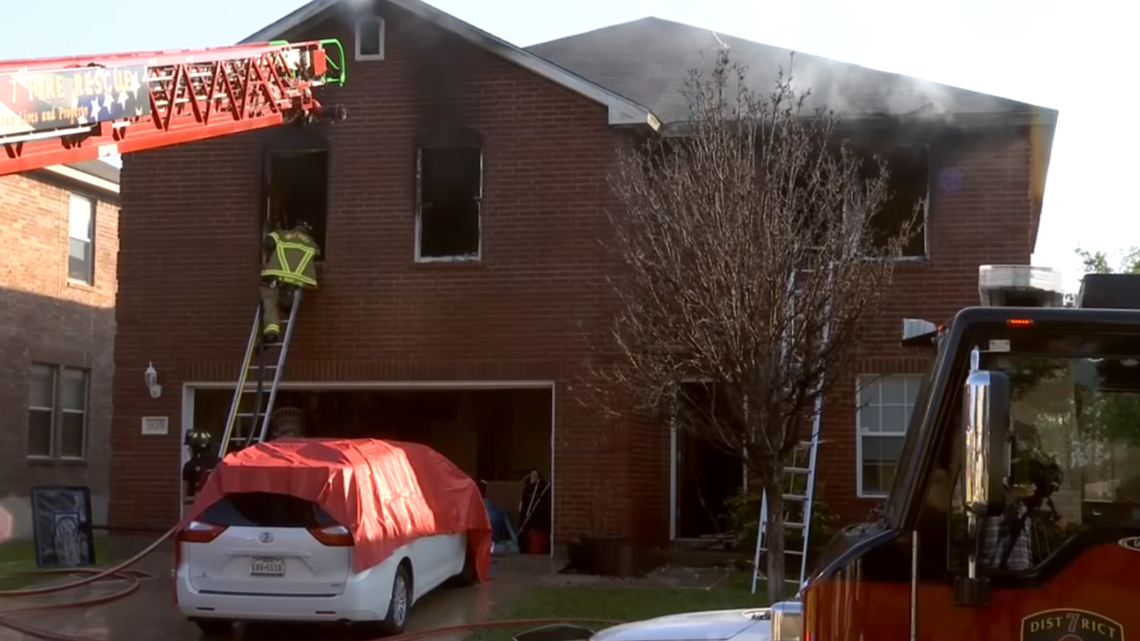 When fire crews arrived on scene, they found all of the occupants evacuated from the house that was in the advanced stages of the fire.
The cause of the fire has not been determined yet. The Bexar County Fire Marshal is conducting an investigation. One of the family's dogs was rescued, but a second dog was reported missing.