SAN ANTONIO — One of the biggest actors to attend Celebrity Fan Fest in San Antonio this weekend, Jason Momoa took some time to answer fans' questions in a panel at Freeman Coliseum Saturday afternoon.
The event began with representatives from the City of San Antonio recognizing Momoa for his efforts in raising environmental awareness and advocating for preserving ocean life.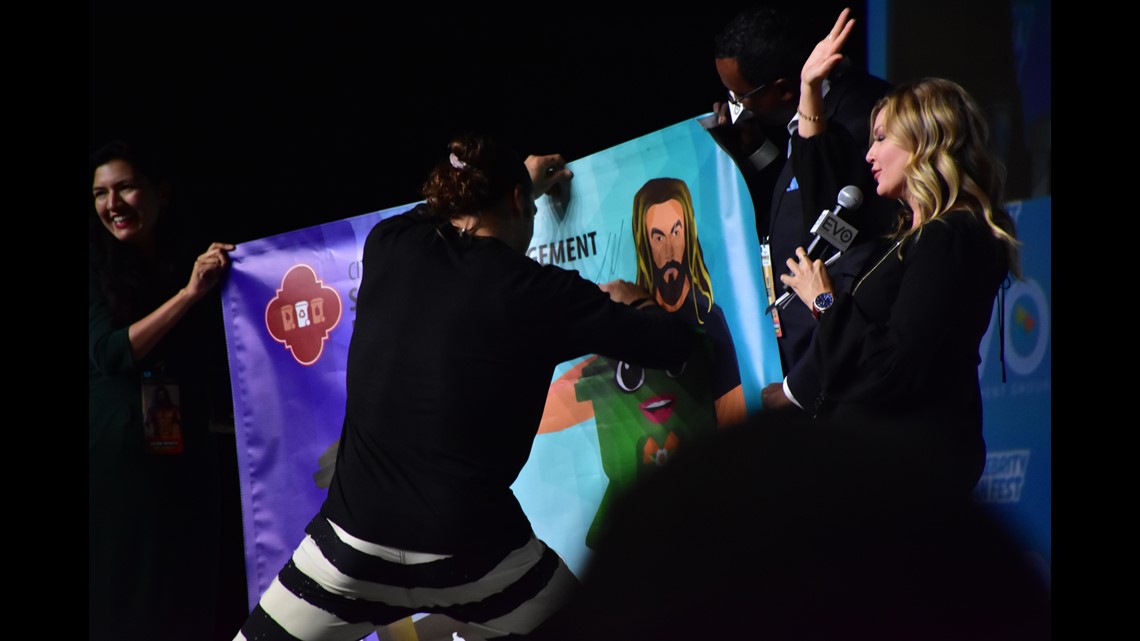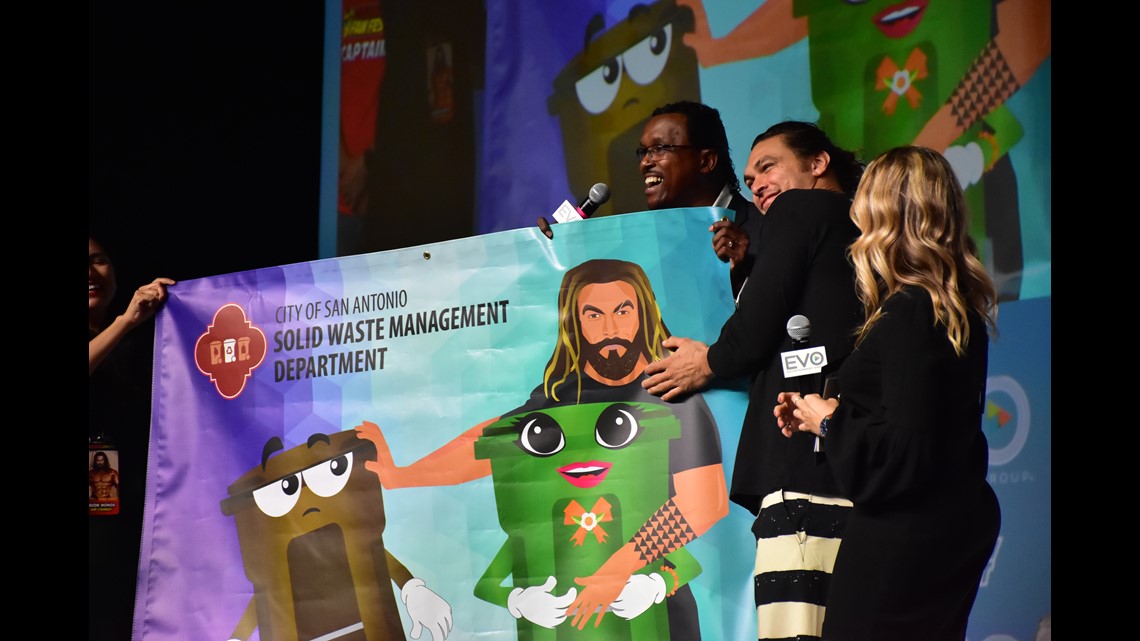 Aside from playing Khal Drogo early in HBO's megaseries "Game of Thrones," he's also most well-known for picking up the trident as Aquaman in recent DC Comics movies.
Momoa answered a variety of questions from fans at the coliseum, including how he got into acting, the lessons he hopes to teach his children and – in a moment that saw the audience roar their approval – which Marvel Cinematic Universe superhero he'd most like to play if given the chance.
Watch the video for his answer!