SAN ANTONIO — In a gown covered in cartoon characters, 13-month-old Tobias Rincon still smiles and giggles when his mom Sophia speaks to him bedside.
She says her son is a happy baby most of the time despite spending much of short life in and out of the hospital. Last September, the baby boy was born with congenital diaphragmatic hernia, also commonly known as CDH.
"He was basically born without a diaphragm muscle so all of his abdominal organs pushed up into his chest cavity. That left his left lung smaller than his right lung," said his Sophia Rincon.
The condition has weakened his immune system to a point were when he gets sick, especially with respiratory illnesses, his mom says it's dangerous for her son.
"We have to watch him very closely. He has 24 hour nursing care but sometimes if we don't have a nurse available, then it's me and my husband trying to juggle everything," she said.
After the baby's birth, his mom said he spent six months in the NICU. Since his arrival at home, he has returned to the hospital another four times, undergoing surgeries and numerous procedures.
Tobias is currently enduring a month long stay for RSV.
"We opted for the tracheotomy to help with his breathing. It's more support for him to be able to breathe on it and stay home hopefully more," said his mother.
While she cares for the baby full time, her husband continues to work to support the family of six. However, Rincon started a Go Fund Me in early October to help make ends meet. At time of writing, the family has raised $1,515 from friends, family and anonymous donors.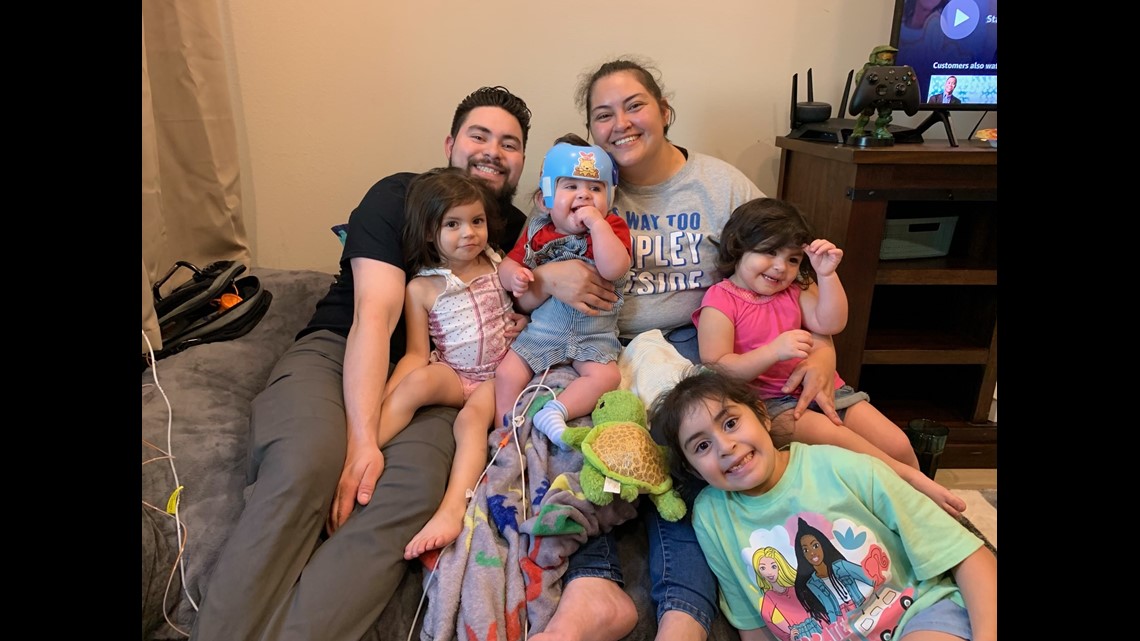 "It's emotionally overwhelming knowing that we have that much support," she said.
Rincon said another way people can help those with weak immune systems is take care of their heath as well.
"We just want people to be aware that for any medically complex child respiratory illnesses can be deadly and it's rough on families. It's very rough. My [three] girls ask every day where their brother is. So, if you're sick, stay home."
Rincon knows her son is fighter and remains optimistic about the road ahead. She said doctors predict his lungs will grow and be able to support his body by the time he becomes a toddler.