SAN ANTONIO — Kim Ware, a second-grade teacher at Fort Sam Houston Elementary School, is the winner of this week's KENS 5 Credit Human EXCEL Award.
"To be a successful teacher you have to really want to be there," Ware said, "and you have to have the right mentality of really loving kids."
Every week, Ware has her kids do something almost considered a bygone art.
"They handwrite letters to their parents every Friday and parents respond to them with pictures," Ware said.
She says the parents have embraced it and from the looks of it, so have the kids.
"I feel excited to see what she writes back," said 7-year-old Naomi Ly who looks forward to seeing how her mom responds to her letters.
Ly says she was born in Germany. Like most kids at her school, she comes from a military family. Most of the children have moved around a few times with new homes, new schools and new friends.
Ly says she was nervous when she first moved to San Antonio but Mrs. Ware makes things better.
"She's always kind and always helps us with things we don't know," Ly said.
As these children discover new places, Ware is there for them, never afraid to try something new. Now, she leads the Positive Behavior Initiative Support team.
EXCEL Award for Fort Sam Houston ISD awarded to Kim Ware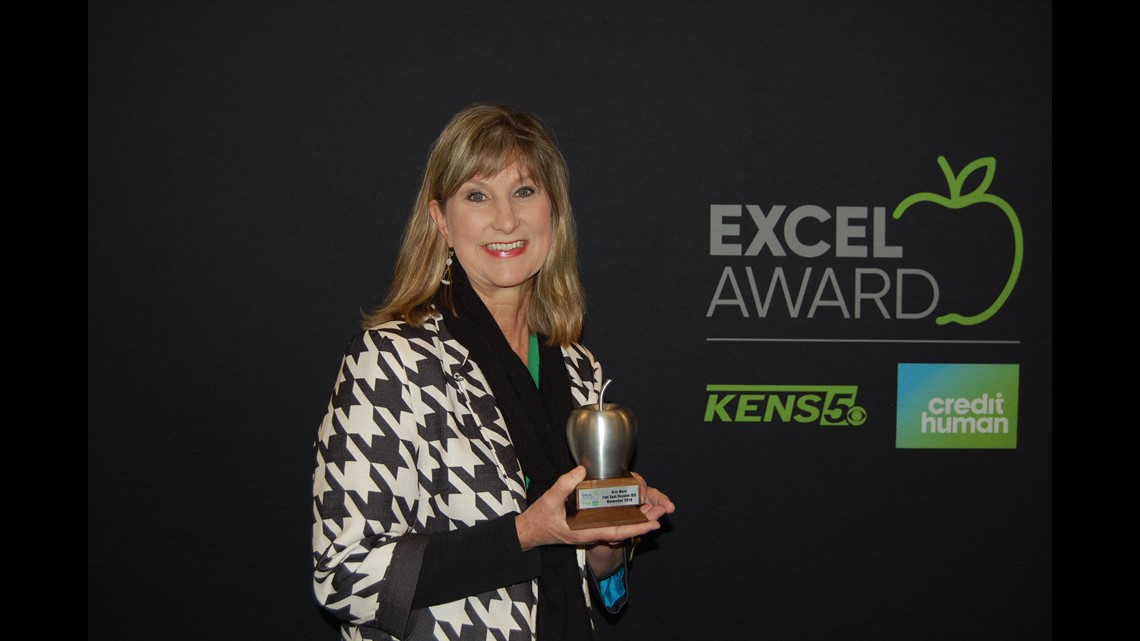 "One of the things we do is a restorative circle where each week we sit around a circle and the kids have a chance to talk about how they're feeling and it really helps them be in the right mindset for school."
Her school describes her as someone who shows up every day with a smile on her face and a servant's heart.
And that was evident, as she helped her students write those letters.
Ware's kind approach is leaving an imprint on them, just like the kids are marking their tiny handprints so that one day they can look back and remember their days in Mrs. Ware's classroom.