BOERNE, Texas — KENS 5 is kicking off the 23rd year of the EXCEL Award. It starts in Boerne Independent School District with a teacher building a legacy of her own. Her kids graduated from the district, her husband is also a teacher there and she played a key role in opening Herff Elementary School. But what truly sets her apart, is her connection to her 5th grade students.
Susan Mertz has been teaching for as long as she can remember. She was just 8 years old when she gave her first lesson.
"I got assigned the task," Mertz said as she recalled helping her little brother who was struggling to read. "My job was to work with him every single night and just the joy you could see on his face and his confidence and he was reading and I felt like I was a part of it."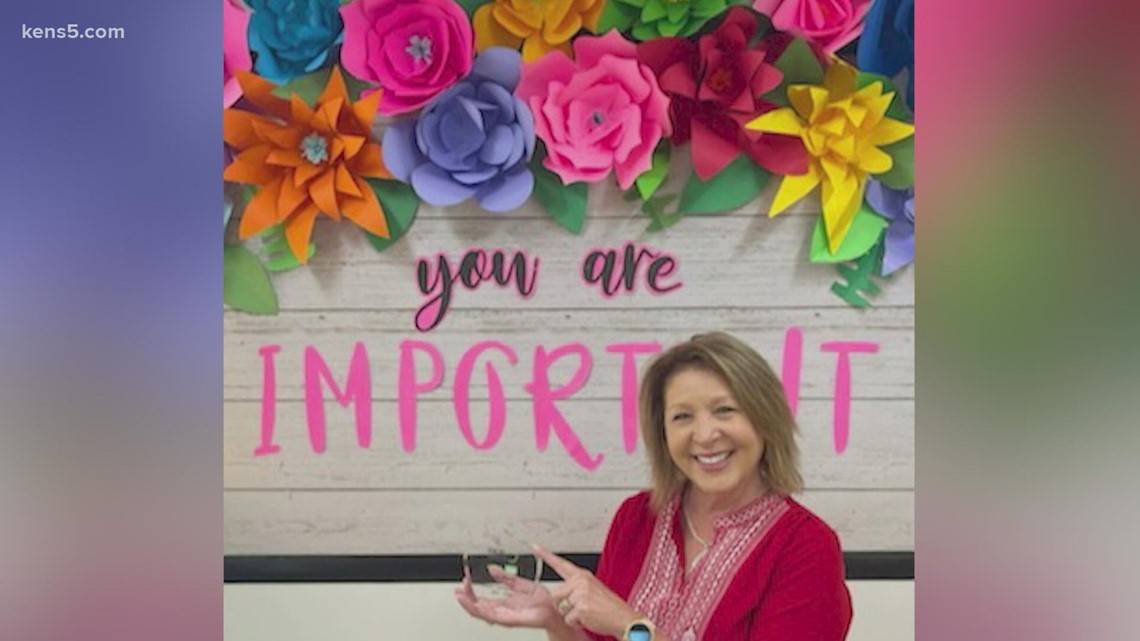 That's when Mertz knew it was her calling.
She's been teaching for 33 years. Her husband said it starts at home.
"She does a lot of prep work. Lesson plans. She puts a lot of thought into her lessons to make things interesting for the kids," he said.
Today Mertz is in her self-contained classroom, teaching 5th graders everything from math and science to English and social studies.
"When you're going with your same kids every day from 7:15 to 3, you really get to know them. You know their voice, you know their eyes, you see their face. You know when it's a good day, you know it's a bad day."
Fifth graders like Avery and Cooper said Miss Mertz just gets them.

"No matter what the situation is like, she helps us understand it in extraordinary ways," Avery said.
Mertz is just as powerful as a team leader if you ask Herff Elementary School Principal Beth Miller.
"She has this really unique ability to see the hidden potential in each child and help them realize it in a nurturing and challenging way," Miller said.
When Boerne ISD opened the new campus of Herff Elementary in 2019, Mertz played a key role in its new beginning. And even though the pandemic brought on new challenges, Mertz says she never lost focus.
"I really felt it was so important to get these kids back into school," Mertz said, "Just building them back up because any time there was a little scare, they would just panic and say are we going to go back? I would say, no, we're going in."
Mertz' unique chemistry with her students and dedication is noticed across Boerne Independent School District. That's why she was nominated.
KENS 5 Anchor Sarah Forgany presented her with the KENS 5 EXCEL Award, including a $1,000 check from Credit Human.
While Mertz seemed surprised, her students were not.
"You deserve like 10 of them," 11-year-old Cooper added. "But I don't think you'll have that many."
If you ask Mertz, watching these kids thrive is her biggest reward.
"She makes me feel like I should become a teacher," said Avery, who added she's already planning to follow in Miss Mertz's footsteps.
As for advice to other teachers, Mertz said no matter the challenges, don't give up.
"Don't forget your purpose. The purpose is our children. That is what we signed up for, is the kids. And they need us," she said.