SAN ANTONIO — Shirley Peterman lived all over the world as a military wife and raised four children, three of whom are now also in the military.
So it's only fitting she now calls, Military City USA, her home.
While teaching at Randolph Field ISD for the last 18 years, she's come to be one of the most popular teachers. That's omething her 4th grade students pointed out as we presented her with our KENS 5 Credit Human EXCEL award.
Gallery: Shirley Peterman wins EXCEL Award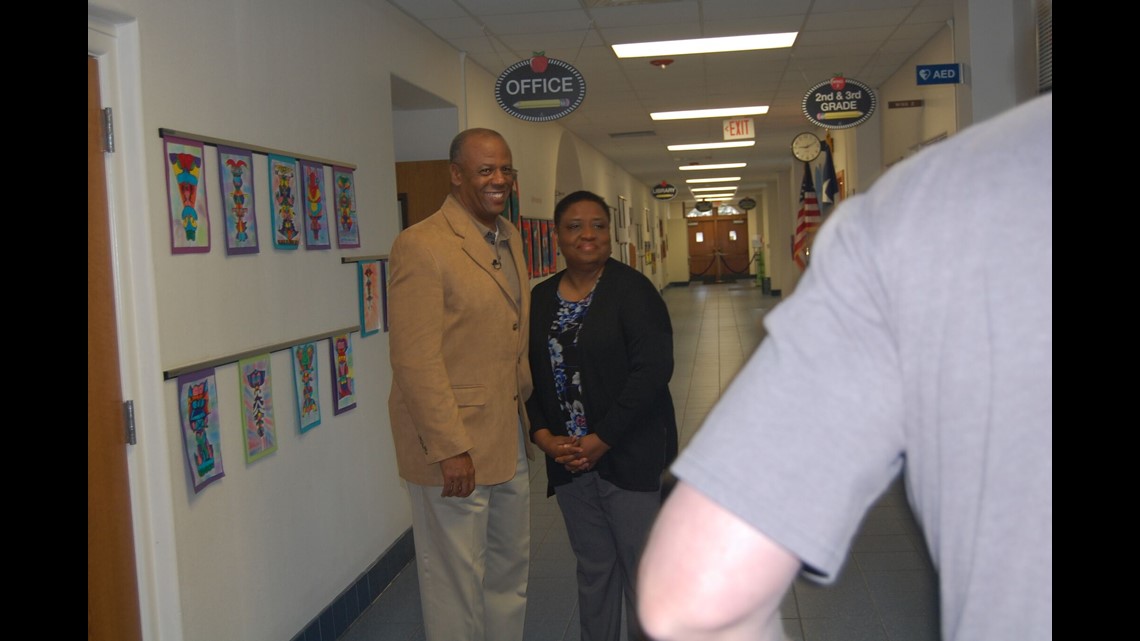 Peterman was the obvious choice if you ask the one man who knows her best, her husband, Rochell Peterman.
"She came home very excited. Guess what guess what? I said what?," Recalls Rochell, "Guess who won teacher of the year award? I said you!"
Peterman is not only a mom at home to four grown children, "I get called Mom all the time," She said.
But, she's also a mother figure and a role model to her 4th graders at Randolph Elementary School. "It's understood that's what you do. I don't just teach you what's in a textbook," she said, "I'm here to teach you how to maneuver your way through this thing called life."
Peterman found herself falling in love with teaching 20 years ago, although while growing up it wasn't exactly what she had in mind.
"I'm the third oldest of six and I was always playing teacher and writing a play. Really I wanted to be an actress but being a teacher, you can act as well."
Apparently, she's a great actress because her students can't get enough of it.
In her classroom, it's not just about teaching math, science and social studies, but much more.
"Mrs. Peterman is like the best teacher," one student said.
Another added, "She helped me come out of my shell because usually when I go to new schools and I don't come out of my shell that much. But, she helped me because she makes me feel special…. and I got better grades than I have in past years."
They're in luck, because for Peterman, she plans on staying in San Antonio with her now retired husband and hopes to teach for many more years to come.