SAN ANTONIO — Crime is going up in the Alamo City.
On Tuesday, San Antonio Police Chief William McManus presented a new crime report to a public safety committee. It shows crimes against people, property and society increased in 2022 from the previous year.
McManus told city leaders he is 'strongly concerned' about the violence.
"With homicide we saw a pretty dramatic increase of 43%," said McManus. "[There were] 231 homicides in 2022."
The report said that arguments and altercations were the biggest contributing factors in homicides, followed by human trafficking.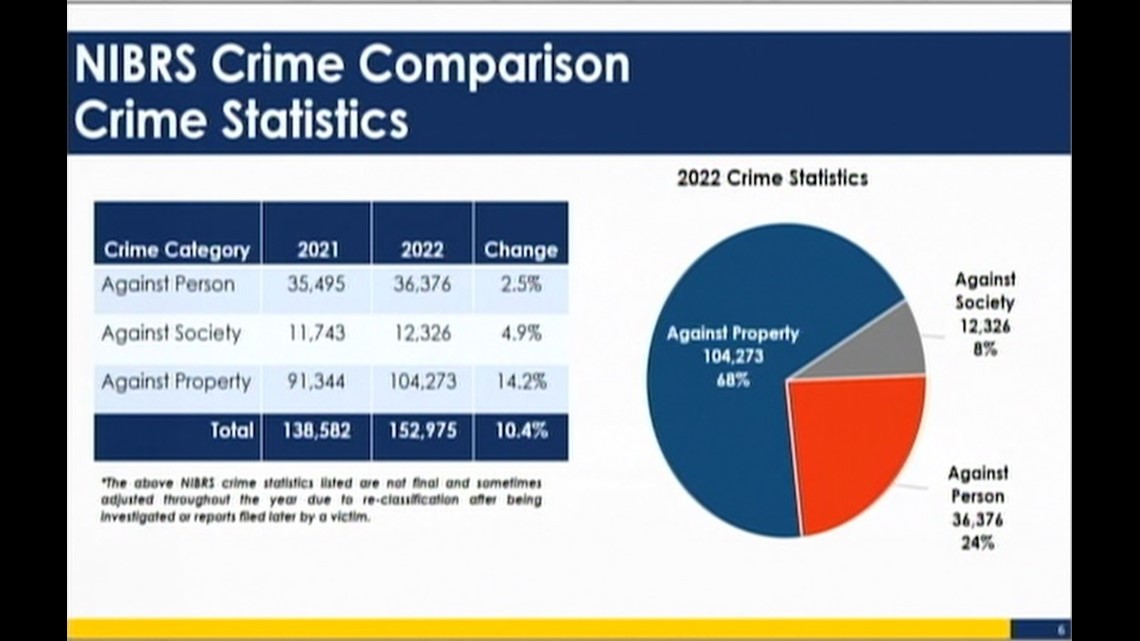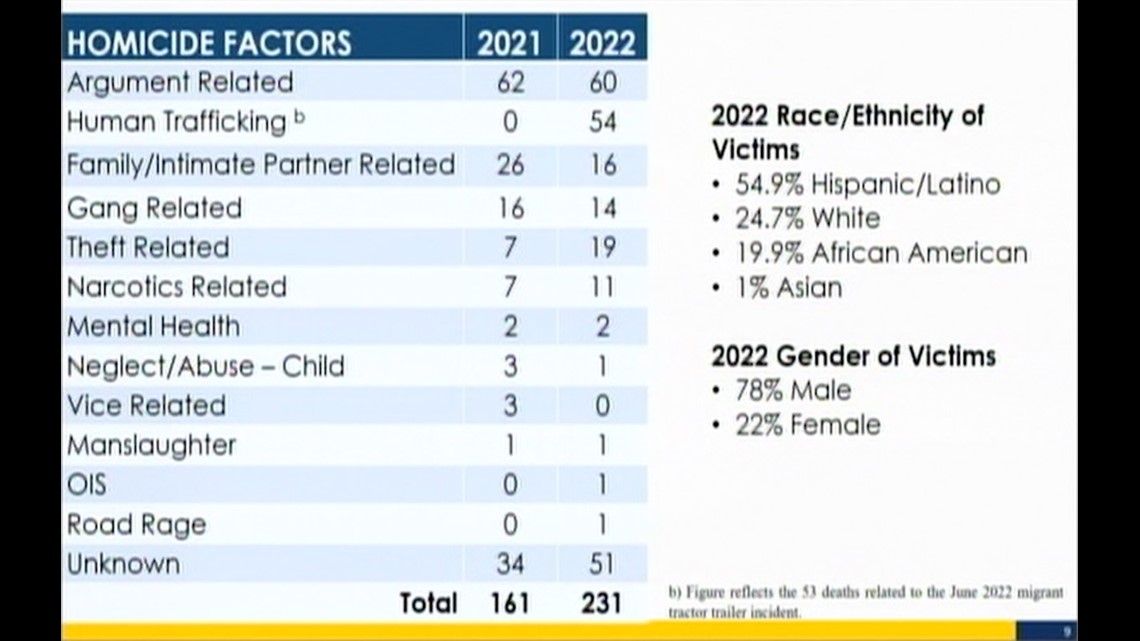 "I will say that San Antonio remains a safe city," said McManus. "Your chances of becoming the victim of a violent crime are astronomical if you are living or engaging in high-risk behavior. If you are taking your kids to school, going to the grocery store, going to work every day or are just retired, then your chances of being the victim of a violent crime in San Antonio are very, very low."
Sex offenses are up 70%. However, McManus attributes most of that to a reclassification. Statutory rape was categorized as a sex offense for the first time in 2022.
Property crime saw the biggest jump, mainly driven by stolen property which increased a whopping 215%.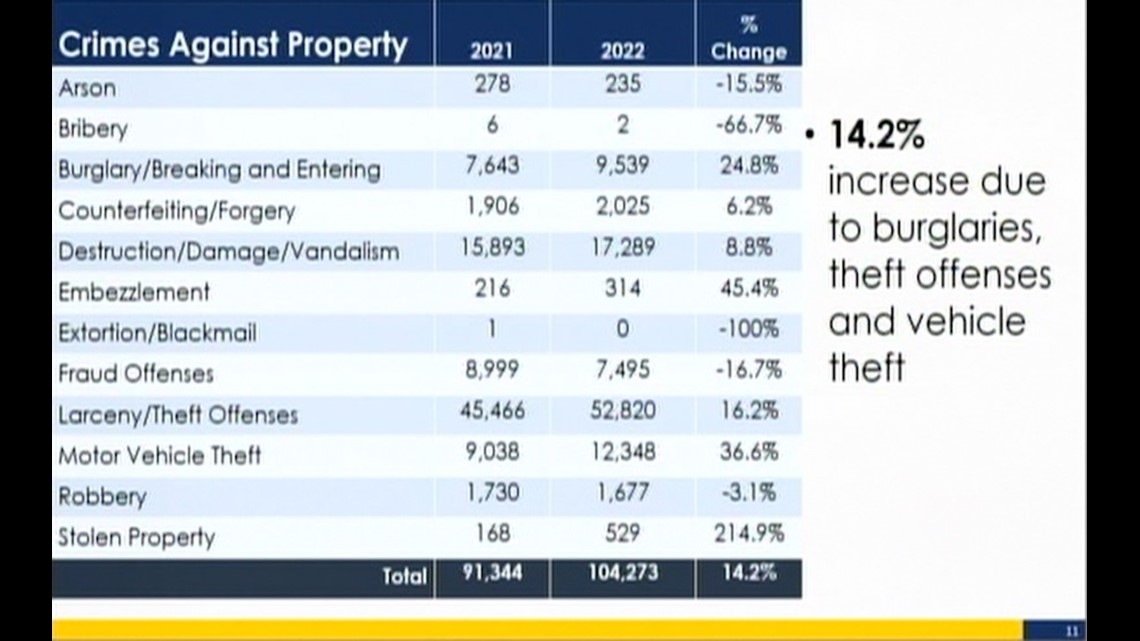 "If we can see those property crimes go down, it does free up officer resources," said Jalen McKee-Rodriguez, a member of the public safety committee. "So, I think we should spend at least a substantial effort there."
The San Antonio Police Department (SAPD) will be doing more 'spot policing' this year. That means officers will patrol high crime neighborhoods to reduce illegal and violent activity.
"I would be leaving a big part of this out if I didn't mention it, but I will tell you that the criminal justice system is not in sync right now," said McManus. "So, I will leave it at that without going into detail. But unless the criminal justice system is in sync, we are just going to see a repeat of these numbers."
In response, Bexar County District Attorney Joe Gonzales released the following statement:
"I agree that we need to focus on the communities where serious harm is occurring. That means we all need to band together to implement solutions that prevent crime – like providing serious interventions in communities where gun violence happens, literally cleaning up the streets where crime thrives, and getting guns off our streets. Until we do this, we are letting our most vulnerable down. I will be using my second term to continue to fight for these solutions and will continue to work collaboratively with law enforcement and other partners across the criminal justice system."