GARDEN RIDGE, Texas — Police are searching for a man who they say shot and killed a convenience store clerk in Garden Ridge early Wednesday morning.
According to the Garden Ridge Police Department, a man armed with a handgun entered the EZ Mart in the 19500 block of FM 3009 at about 3 a.m.
Investigators said the man shot Pollyanna ("Pam") Smotherman and fled the scene with an undisclosed amount of cash and lottery tickets.
Smotherman, 40, of Cibolo, died at the scene. The Garden Ridge Police Department confirmed it is investigating the case as a homicide.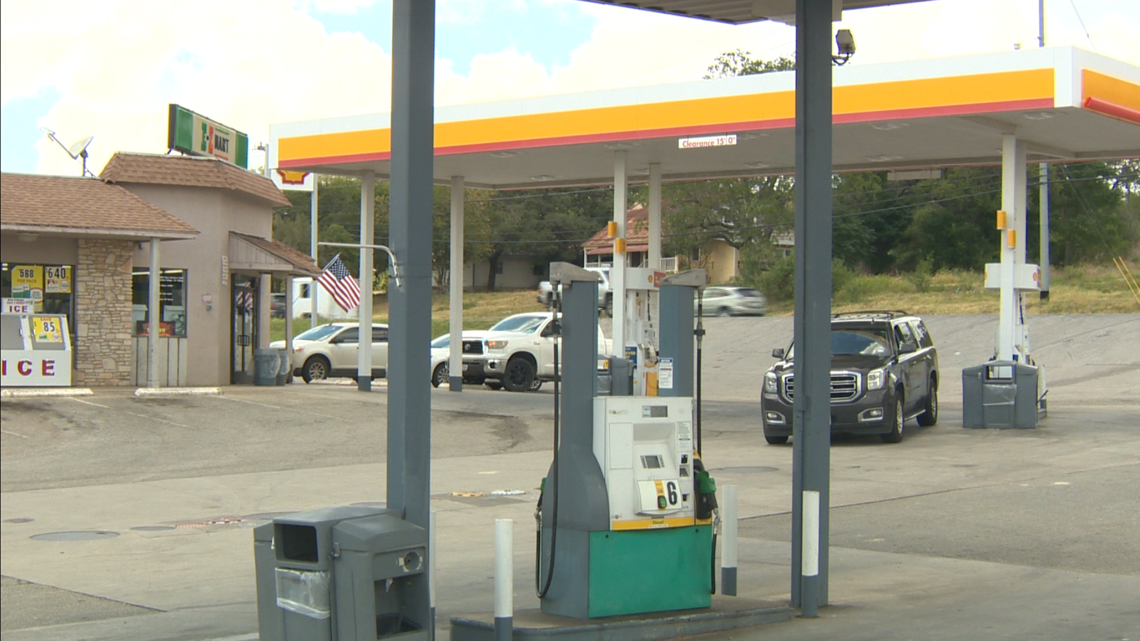 Police have described the suspect as a black male in his 20s to 30s who was wearing a black shirt, dark pants and a red bandanna-style face covering. In the surveillance photos released by detectives, the suspect was also seen carrying some type of tote bag.
The family told KENS 5 in a statement that Smotherman was a kind-hearted person, and an avid animal lover who always adopted older ones to give them a better quality of life.
"She never had much, but would give all she had to anyone in need," they said.
Pam's mother was recently diagnosed with cancer and she chipped in to take care of her. They said Pam's mother begged her not to work at the convenience store anymore, for fear of this happening to her daughter.
"She adamantly refused because of her extreme love for her customers," the family said.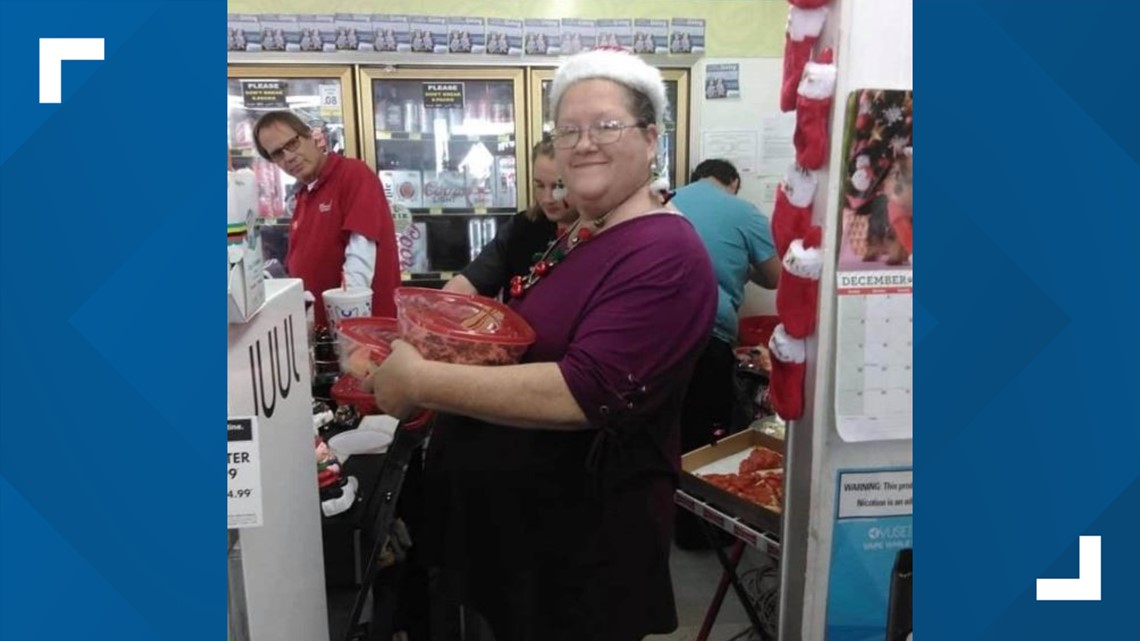 The family also had a message to the suspect, and called him a cowardly murderer.
"You took a life over a few dollars and didn't even have the courage to look in her eyes," they said. "She gave you all she had and would have held the door for you as you left. I can't wait for the day that I can look in your eyes and dare you to look away."
Comal County Crime Stoppers is offering an increased reward of up to $10,000 for information on the identity of the suspect that leads to an arrest and/or grand jury indictment.
Anyone with information about this incident is asked to contact the Garden Ridge Police Department at (210) 651-6441 or Comal County Crime Stoppers. To remain anonymous and to collect the reward, contact Crime Stoppers at (830) 620-TIPS (8477).
You can also share tips at any time through the "P3 Tips" app (which can be downloaded in the App Store or through Google Play).
A GoFundMe page was set up to cover Smotherman's funeral and memorial expenses.