RIVERDALE, Ga. -- Just 24 hours after Clayton County Police shot and killed a man who they say pointed a gun at them, his long-time girlfriend and her mother are speaking out.
Jabril Robinson, 23, was shot multiple times Monday after trying to run away from officers who were responding to a domestic dispute between him and his girlfriend. He later died at the hospital from those gunshot wounds.
Police say they shot Robinson in self-defense because he aimed his weapon at officers, but his girlfriend and her mother say they don't believe he was ever armed. And now, the girlfriend's mother who called 911, sparking the ordeal, says she regrets making that call.
Leslie McSwain is the mother of Robinson's long-time girlfriend, Shanterria, and she said she is the one who called police for help, after he and her daughter got into an argument and the two of them were fighting each other, physically.
"If I knew they was gonna kill that young man I would have never got them police involved. Never," Leslie told 11Alive's Jon Shirek.
"They came to the house," Shanterria said, "and the said that they was gong to talk to him and bring him back."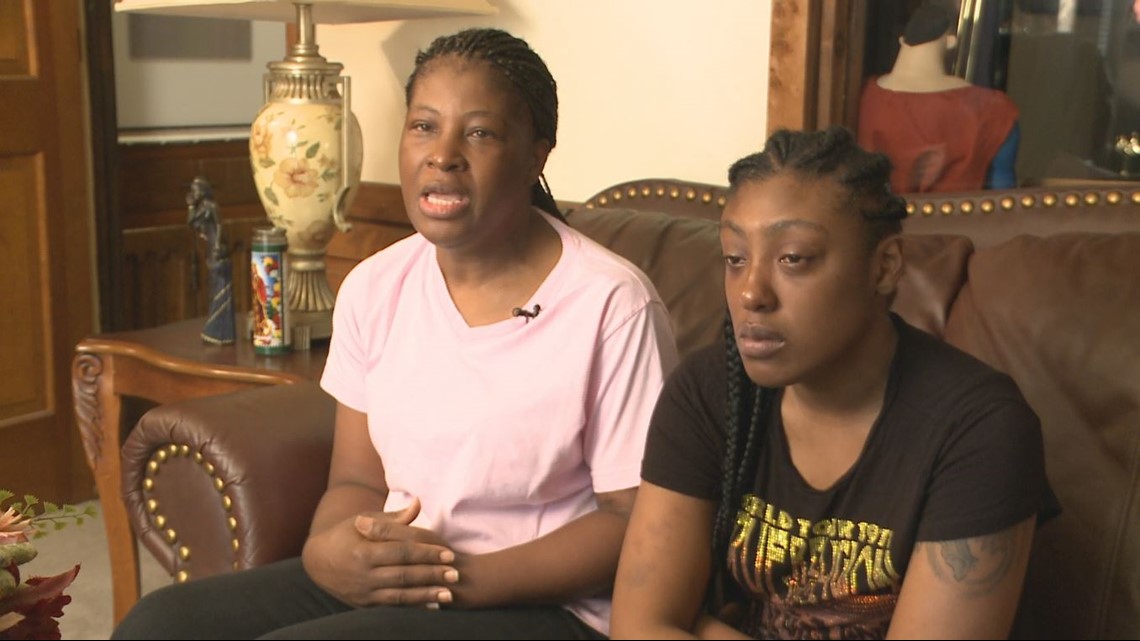 Both she and Shanterria say they are sure Robinson was not armed when he left their home just before police arrived there.
"They kept asking me, 'Did he have a gun? If I seen a gun.' And he did not have a gun," Shanterria said. "He did not pull a gun out on me, and I never seen a gun from the time he has been over here," and she says they've known each other since high school.
Leslie said when she called 911, "They asked me on the phone, 'Did he have any weapons?' 'No, no weapons.' I'm positive he didn't have a gun."
Initial information from Clayton County Police Chief Michael Register is that by the time police caught up with Robinson a few blocks away from the McSwains' house, he did have a handgun, and twice pointed it at officers. As a result, police shot him.
At least two witnesses say that they did see a gun in Robinson's hand as he ran from police, while at least one says she did not see him with a gun. Police say they found a gun where officers shot Robinson.
PHOTOS | Officer-involved shooting in Clayton County
The autopsy at the state crime lab should determine key information, such as whether Robinson was facing officers when they shot him or if he was turned away from them; and -- if Robinson was armed -- whether he fired at officers.
The officers involved in the shooting have been identified as Officer Charlie McDaniel and Office Dwayne Parkin. They are on administrative leave, which is routine, while the GBI investigates.
Meanwhile, those who loved Jabril Robinson grieve.
"I don't know how he ended up dying. How they ended up killing him. But we did not want this to happen," Shanterria said.
"I love that boy like a son," Leslie said. "God! God, this is crazy!"
"I loved Jabril," Shanterria said. "He was a good person. And he didn't have to die like this."